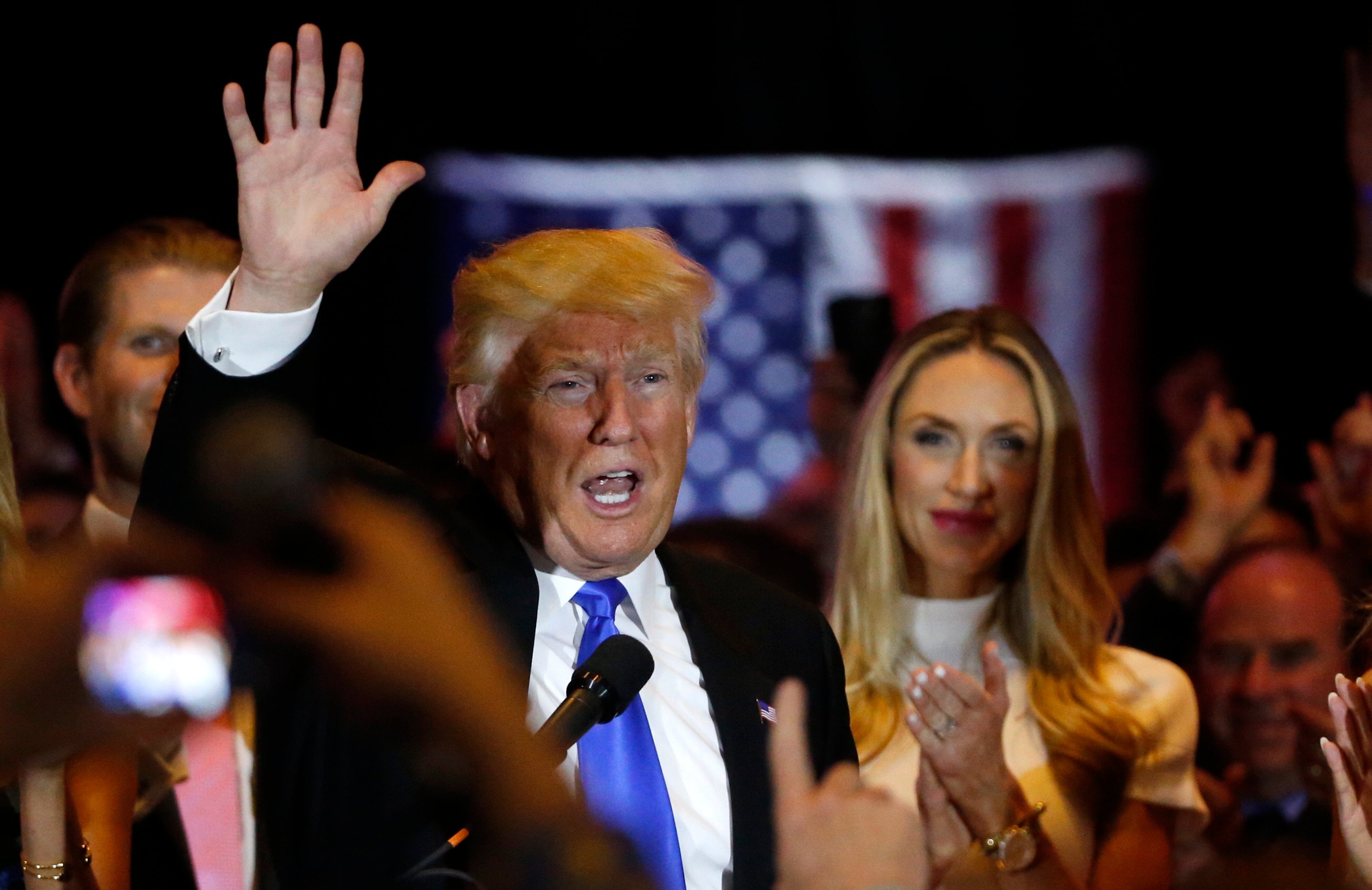 Why Trump's win in Indiana foreclosed Cruz's path to the nomination
With Tuesday night's victory in Indiana, Donald Trump has won his 28th state contest.
Trump can thank the groups who have supported him throughout this campaign. He won the support of over half of the male Indiana GOP primary voters, the majority of Indiana voters who do not have a college degree, as well as a majority of those who were looking for a candidate outside the establishment.
Another group that continues to support Trump are the one-third who are angry about the way the federal government is working. Of those, two-thirds are Trump supporters.
Ted Cruz's main support would be expected to come from very conservative and evangelical Christian Republicans. And among the 33 percent of voters who are very conservative, Cruz won the support of over half of them (51 percent), though Trump was close behind, picking off the support of 45 percent of voters. Among the more than half of Indiana Republican primary voters who are white evangelicals, again, support was closely divided between Trump (50 percent) and Cruz (44 percent). So, for the groups that Cruz needed in order to threaten Trump, he fell short.
What mattered most to GOP primary voters is whether the candidate shared their values, closely followed by whether he could bring needed change. Cruz won the voters looking for someone who shares their values (66 percent), while Trump picked up the support of those who wanted a candidate who will bring needed change (65 percent). About 22 percent of voters wanted someone who tells it like it is, and among those voters almost nine out of 10 supported Trump.
Another area of concern for Cruz was whether Republican primary voters in Indiana would vote for him in the general election if he were the nominee. About a quarter of voters said that they would not. And if Cruz were elected President, almost as many exit poll voters would be optimistic/excited (48 percent) as would be concerned/scared (49 percent). For Trump, more are optimistic/excited (56 percent) than concerned/scared (43 percent).
Indiana exit polling also showed GOP voters who decided recently were more likely to back Cruz. The one-third of Republican Indiana primary voters who decided in the last week slightly favored Cruz (Cruz 46 percent, Trump 42 percent). But, three-quarters of voters had already decided, and over half of them were Trump supporters.
Cruz came into Indiana needing a great showing -- just a week after Trump swept the primaries in five states. His high-wire gambits like creating a stop-Trump alliance with John Kasich and naming a running mate failed to win him stronger support among his core group. So, although his sudden departure from the race may seem surprising, it is understandable that Cruz deemed his path to the nomination had been foreclosed.
Melissa Herrmann is president of SSRS
Thanks for reading CBS NEWS.
Create your free account or log in
for more features.