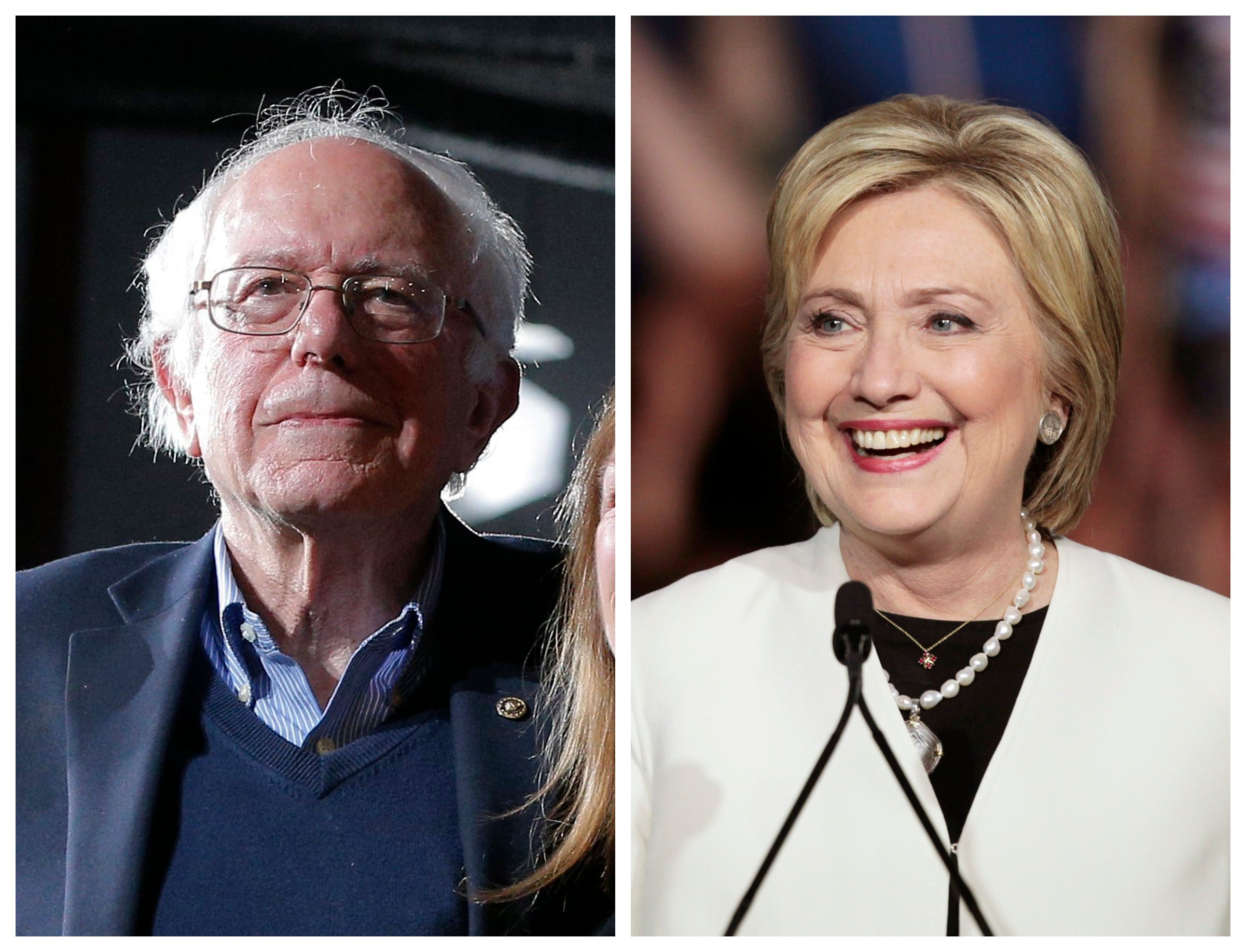 Hillary Clinton raised $15 million less than Bernie Sanders in March
WASHINGTONHillary Clinton's presidential campaign said Monday that it raised $29.5 million for her primary campaign in March, about $15 million less than Democratic rival Bernie Sanders' haul for the month.
Despite the fact that Clinton fell behind Sanders in fundraising, the Clinton campaign is still confident they are still leading the Democratic race.
"By making smart investments and beating our first quarter fundraising goal by nearly 50 percent, we've been able to build a nearly insurmountable pledged delegate lead and earned 2.5 million more votes than our opponent," Clinton campaign manager Robby Mook said in a statement.
Clinton's campaign said it started April with nearly $29 million in the bank. Sanders campaign has not said how much they had in reserves at the start of the month.
Clinton has maintained an advantage in cash on hand during the primaries.
Her campaign said the total for April does not include $6.1 million raised for the Democratic National Committee and state parties. That money could be used for Clinton in the general election.
Clinton raised $74 million for the primaries during the first three months of 2016. Sanders raised $109 million for the first quarter of 2016.
The release comes ahead of Wisconsin's primary on Tuesday and as both Democratic candidates spar over the scheduling of a New York debate later this month.
Thanks for reading CBS NEWS.
Create your free account or log in
for more features.