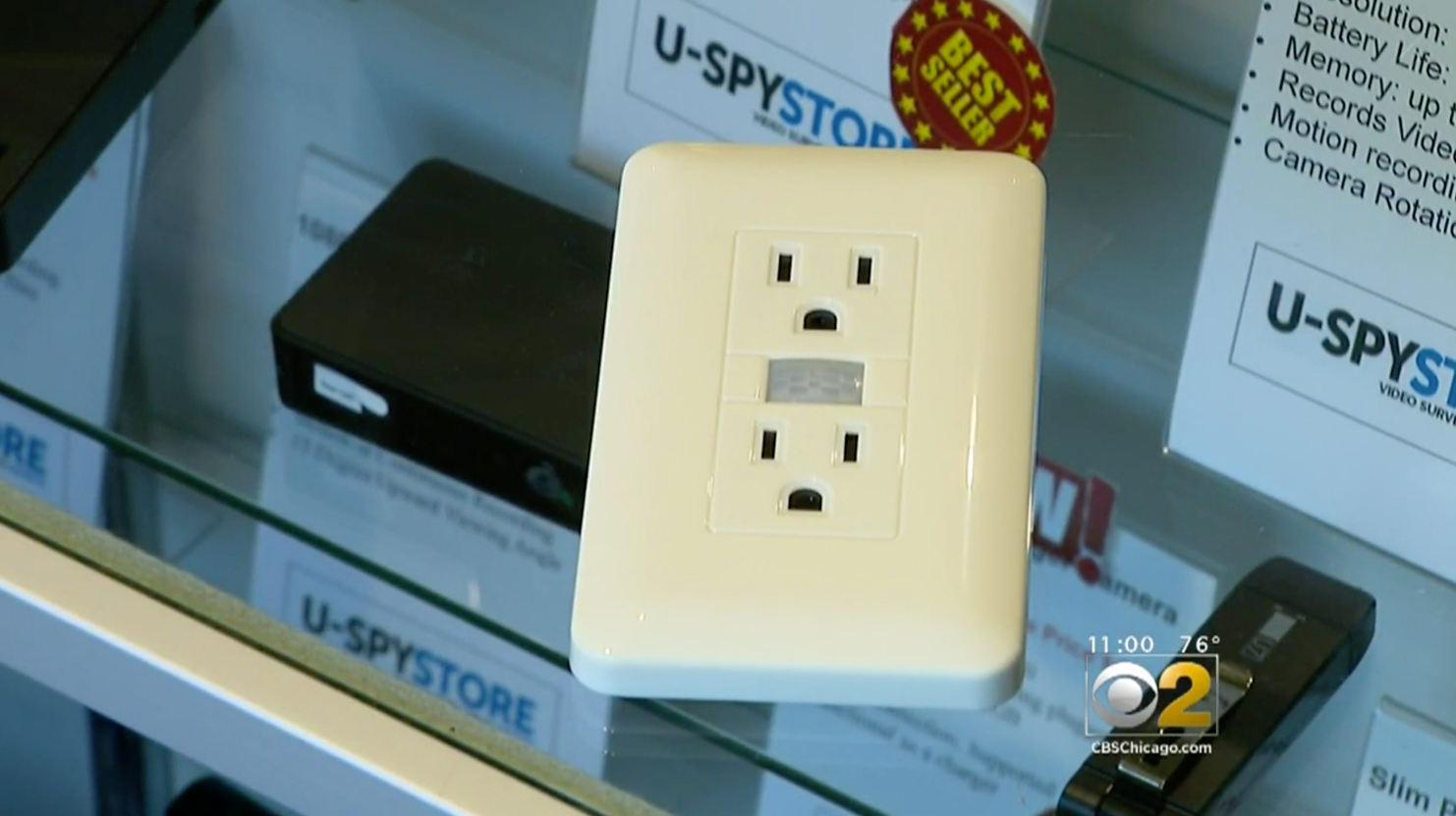 Hidden camera found in women's restroom at Illinois Walgreens store
DES PLAINES, Ill. -- The store manager of a Walgreens in Des Plaines, Illinois, recently made a disturbing discovery, finding a hidden camera inside the women's restroom, CBS Chicago reports.
At first, the manager thought he found a cellphone, but when he looked closer, he realized there was a camera hidden inside what appeared to be a working electrical outlet.
The device was taped to the restroom wall with Velcro and placed directly in front of the toilet -- nearly a foot and a half off the ground.
The camera was motion-activated and came equipped with a memory card. For some reason, it became detached from the Velcro and fell to the floor.
The store manager said he found the device on Friday and estimated that it had been in the restroom for at least two days.
Walgreens shoppers were horrified.
"I think that's gross that there's people out there like that that do that," Nina Kecki, of Park Ridge, said.
Perry Myers, a fraud examiner with U-Spy Store and Pro Video Security, said police can possibly retrieve evidence from the camera.
"Either with fingerprints off the SD card or the camera, or potentially capturing some video of the person who planted it, because it's motion-activated. The minute you stick it on the wall, their hand may be captured, their clothing may be captured. If you get really lucky, the face is captured," he said.
Walgreens' corporate offices declined to comment.
Des Plaines police are investigating, but no charges have been filed. They declined to comment further on the case.
Thanks for reading CBS NEWS.
Create your free account or log in
for more features.