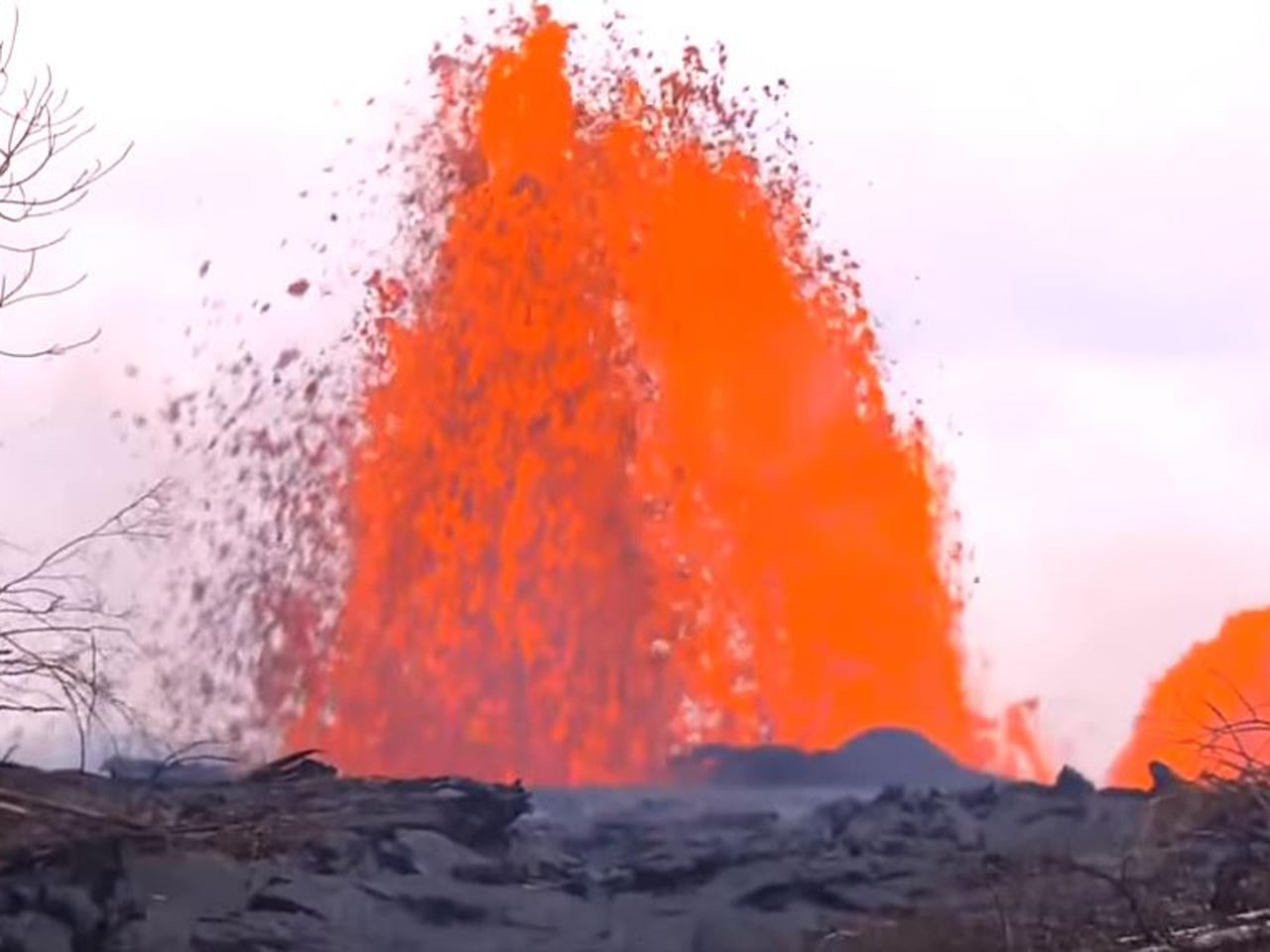 Hawaii officials go door to door to get holdouts to flee fast lava
Hawaii County officials were knocking on doors on several streets in the Leilani Estates subdivision alerting residents to flee fast-moving lava from the Kilauea volcano. Evacuation orders were issued Monday evening for anyone in the area east of Pomaikai Street to avoid being isolated by the flow.
The neighborhood was already under evacuation orders, but emergency officials said they had to go door to door to more than 20 homes to get holdouts to leave, CBS News correspondent Carter Evans reports from Pahoa.
"Kind of disturbingly, some people just refused to leave," said Hawaii County Civil Defense Administrator Talmadge Magno. "We had one gentleman that had to be kind of rescued. His only way out was through his back door and through the forest."
The Pacific Tsunami Warning Center on Oahu reports that a 4.4 magnitude earthquake shook the Hilina region of Kilauea volcano, southwest of the estates. Officials said it wasn't strong enough to generate a tsunami.
Lava has oozed over two wells at the Puna geothermal power plant, but county officials said the flow stopped. Officials said there was no release of any dangerous hydrogen sulfide gas after lava crept over the plugged wells.
More wells are threatened by the 2,000 degree molten rock, Evans reports.
Lava continues to devastate the community more than three weeks after the crisis began. Newly reactivated fissures were spewing molten rock and toxic gas, destroying buildings as the lava moves at a rate of some 90 feet every hour.
The eruption has destroyed 82 buildings, including 41 homes.
Leilani Estates residents told CBS News a fissure had become active again. It was starting to fountain, launching lava 50 feet in the air.
Tam Hunter told Evans the active lava was two blocks away from his house, but he's packing up and getting out after a 20-foot-deep crack opened up on his property and destroyed his neighbor's home.
"Last Monday, I just walked back here," Hunter said. "I was like, oh, there's a damn crack in my backyard."
Thanks for reading CBS NEWS.
Create your free account or log in
for more features.