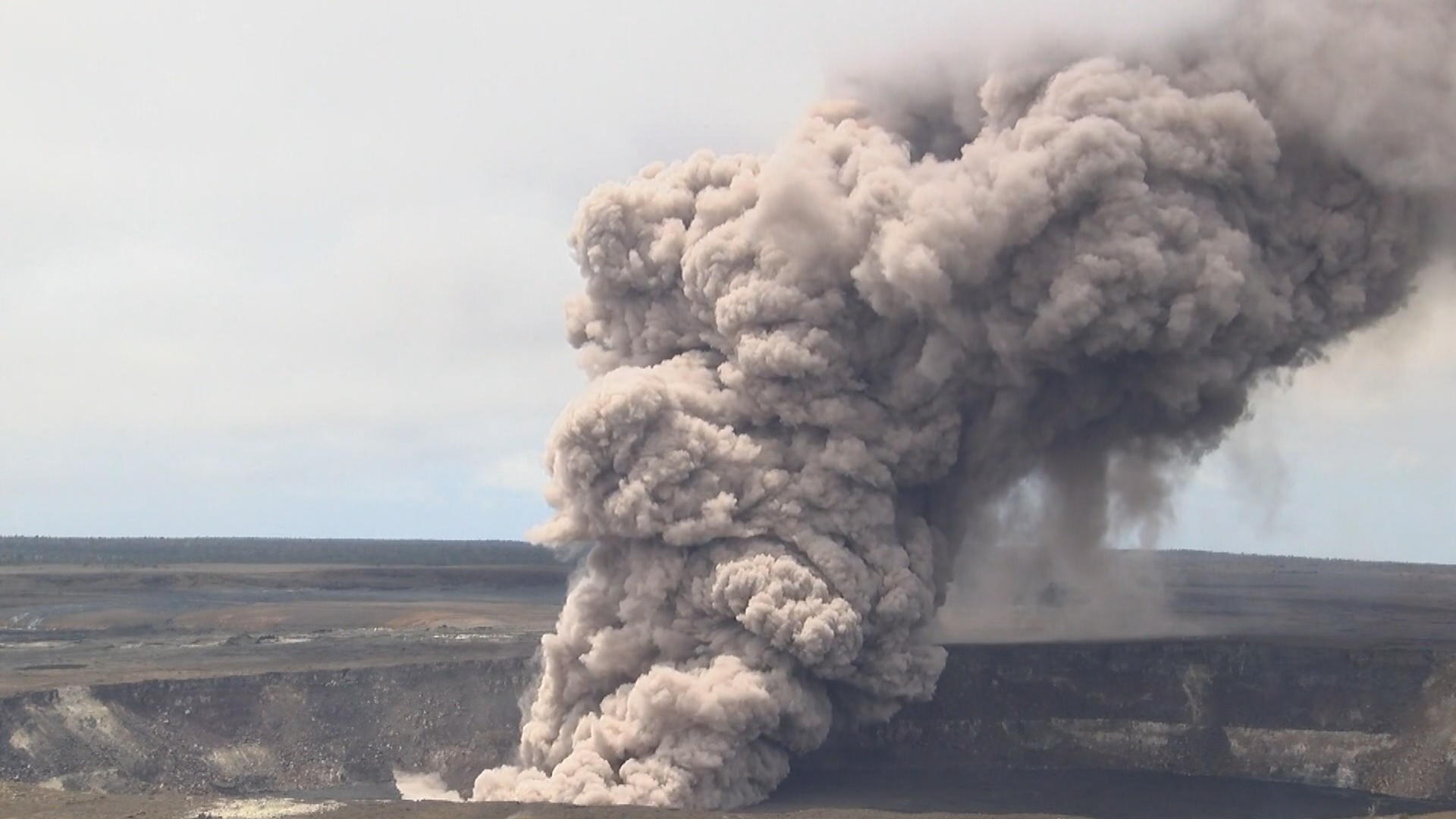 Growing concerns over flammable liquids stored in power plant threatened by lava
Lava shot through another crack on Hawaii's Big Island Wednesday, threatening a nearby power plant. It's been one week since lava first burst from the ground outside the Kilauea volcano and there are now 15 fissures. Lava flow has covered 116 acres -- nearly the size of 88 football fields -- and destroyed 36 buildings. Geologists say chances are increasing that explosions could occur in the volcano's main crater.
The active fissures are lining up near a major geothermal power plant which has been shut down but still houses some 30,000 gallons of flammable liquids. It's a growing concern for both the public and the governor who wants the dangerous solvent out by Thursday, reports CBS News correspondent Carter Evans.
Sounding like a massive blowtorch, fiery lava from Kilauea continued its relentless crawl down the streets of Leilani Estates Wednesday. The area has been under mandatory evacuation since large cracks started appearing across the community a week ago.

One fissure opened up right in someone's front yard. The lava stopped just before reaching the home, but the air is still toxic. Still, some residents continue to defy evacuation orders.
"They're staying. They're going to leave with the lava reaches their door. And it's become an issue. Because we're going to need to rescue them at some point," Major Jeff Hickman of the Hawaii National Guard said.
Heavy clouds of smoke were seen coming from Kilauea Wednesday, likely triggered by a rock fall from the crater walls. As the lava levels inside the volcano decrease, the danger of an eruption can actually increase. When the molten rock reaches groundwater levels, pressurized steam can cause an explosion that sends rocks and ash shooting miles away from the crater.
"The biggest challenge for the guard is not knowing what's going to happen with the weather changing, new vents opening up. We don't know what's going to happen so we're trying to prepare for the worst," Hickman said.
The threat of an explosive volcanic eruption is an immediate concern. Most of Hawaii Volcanoes National Park will be closed Thursday as a precaution and because of shifting trade winds there's the growing threat of vog -- volcanic fog -- moving across the islands.
Thanks for reading CBS NEWS.
Create your free account or log in
for more features.