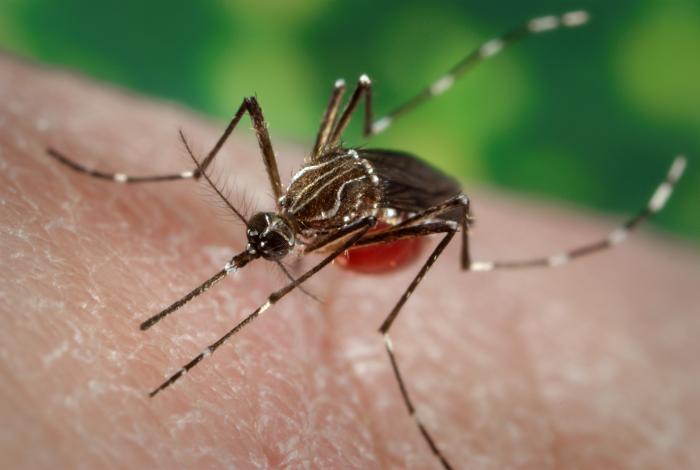 Hawaii baby born with brain damage linked to Zika virus
Health officials say a baby born in a Hawaii hospital is the first in the United States born with Zika virus.
The U.S. Centers for Disease Control and Prevention said Sunday it's also the first infant born in the country with microcephaly associated with Zika virus, a birth defect where a baby's head is smaller than expected. Babies with the condition often have smaller brains that might not have developed properly, often resulting in mental retardation.
The virus, which is transmitted through mosquito bites, has affected between 440,000 and 1.3 million people in Brazil since last May, officials estimate. Researchers say they've found strong evidence that a recent surge in microcephaly in the country -- 3,530 babies have been born with the condition since October, up from fewer than 150 in 2014 -- is linked to Zika virus.
The virus has reached 13 other countries in Latin America and the Caribbean, including Colombia, Venezuela, Honduras, Mexico, and Puerto Rico, prompting the CDC to issue a warning to pregnant women against travel to these locations. Other countries named in the alert are: El Salvador, French Guiana, Guatemala, Haiti, Honduras, Martinique, Panama, Paraguay, and Suriname.
Pregnant woman who cannot put off travel to these countries -- as well as everyone else -- should take precautions to avoid mosquito bites. Women trying to become pregnant or who are thinking about becoming pregnant should consult with their health care provider before traveling to these areas.
Symptoms of Zika virus include fever, rash, joint pain, and conjunctivitis.
Hawaii's Department of Health announced Friday that the baby was born recently in an Oahu hospital. The mother likely had the mosquito-borne virus while living in Brazil and her newborn acquired the infection in the womb.
Neither the baby nor the mother is infectious. Officials say there's no risk of transmission in Hawaii.
Thanks for reading CBS NEWS.
Create your free account or log in
for more features.