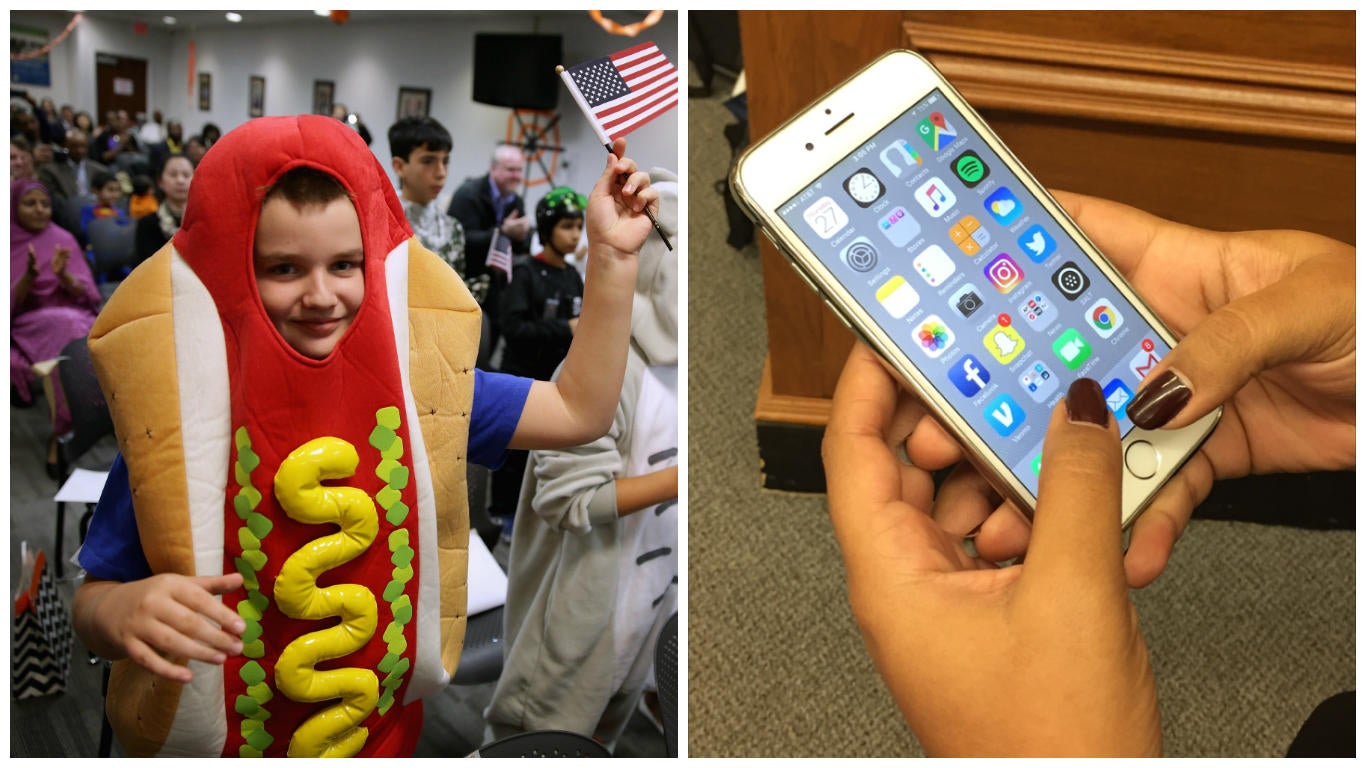 Still looking for a Halloween costume idea? This iPhone trick could help you decide
It's that time of year again: the time when men don fake superhero abs under their shirts, and women squeeze into shiny, plastic Marvel costumes in the name of the holidays.
That's right. We are rapidly approaching Halloween. And while pop culture has served up a plethora of costume inspiration this year -- Donald Trump, Hillary Clinton, Harley Quinn, sexy Ken Bone -- many people are still searching for that perfect idea.
Well, it turns out Siri can help you with that.
Just pick up your iPhone, hold down the home button, and ask," "Siri, what should I be for Halloween?" Apple's built-in "intelligent assistant has been preprogrammed with a range of witty, offbeat options that just might suit your fancy.
If, for example, you like intricate costumes and wordplay...
If you prefer couples costumes, you just don't happen to be in a relationship right now...
If you're shooting for that DIY feel...
If you live for a good punch line...
If you're looking for a simple costume that people will still find creative...
If you really like marine life...
Or if you're just looking for a little positive affirmation...
Okay, on second thought, Siri may not actually be all that helpful in the Halloween suggestions department. She's certainly entertaining, though. So, it's definitely worth holding down the old home button just to see what you get.
Thanks for reading CBS NEWS.
Create your free account or log in
for more features.