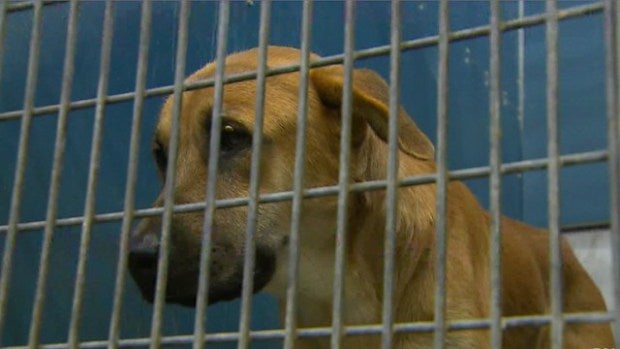 Half of captured 26,000 strays put down in Dallas
DALLAS (KRLD) - For months, members of the Dallas City Council who represent the southern areas of the city have been fighting to get measurable results in the combating what is being described as an emergency situation regarding stray and loose dogs and cats in their districts. First-term Dallas City Council Member for District 7 Tiffani Young inherited the problem.
"It is kind of ridiculous, in all honesty," Young said, following a Dallas Animal Services presentation to the council's Quality of Life meeting last week. "What we want to see in our districts is...these dogs picked up."
According to numbers provided by the city of Dallas' Animal Services Department, 26,495 stray or loose dogs and cats have been picked up by or brought into Dallas Animal Services so far this fiscal year. From Oct. 1 through the end of August, 13,602 of those animals were adopted. The number of animals euthanized since October -- in order to make space available in the 646-cage city shelter -- has reached 12,789.
"The animals are a product of what is happening in our community," Animal Services Manager Jody Jones told KRLD. "People are getting animals and are allowing them to roam. As I look back in the records, this has been a problem since the 1960s."
Jones says she is interested in turning off "the spigot" through increased public education and resources allocated for spaying, neutering and micro-chipping dogs and cats. While "intact" permits are available, Dallas' City Code requires pet owners to spay or neuter their dogs and cats. Her presentation last week was met with anger and frustration from council members who say they are looking for results, enforcement and specific goals.
"All of this is just fluff and talk," said Councilman Scott Griggs. "You want technology, employees and all of these things. What are your goals?"
Twice a week, Jones' department goes into neighborhoods -- where there are reports of loose animals -- to conduct what she calls Smart Sweeps. She says, in addition to picking up stray animals in neighborhoods that have a high number of calls to 311, they also talk to residents about pet ownership. "We find out where the challenging neighbors are," Jones said. "We ask what resources they need in order to get into compliance."
Some people, she says, are not interested.
"One of the residents said to me, 'We don't have to spend the money for spay-neuter. Why spay-neuter when, once a year, Dallas Animal Services comes and picks up our animals and then we go out and get new ones?'" Jones said. "When you hear your community saying things like that, you realize that something is broken with the system and something extreme needs to happen."
Thanks for reading CBS NEWS.
Create your free account or log in
for more features.