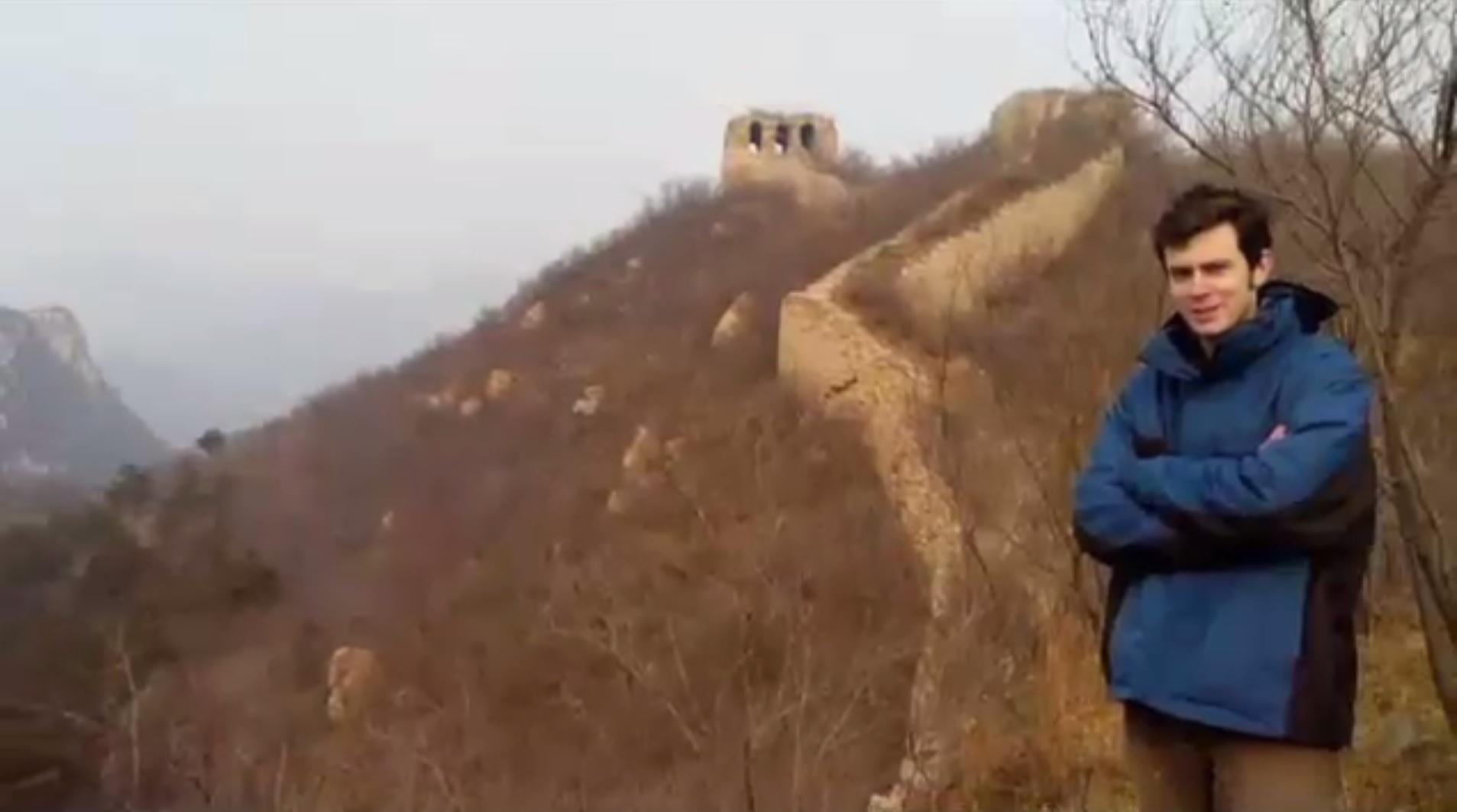 American student detained in China doing OK, senator's spokeswoman says
BILLINGS, Mont. -- A spokeswoman for a U.S. lawmaker says an American college student arrested after an altercation with a taxi driver in China has reported no physical or mental health concerns related to his detention.
A spokeswoman for U.S. Sen. Jon Tester, Marnee Banks, said the U.S. Embassy in Beijing provided details Thursday on the status of Guthrie McLean after the University of Montana student was visited by a consular official.
McLean was arrested in the city of Zhengzhou Sunday and accused of intentionally injuring the taxi driver, according to family friend Tom Mitchell.
Mitchell says McLean was trying to protect his mother after the driver attempted to rough her up following a fare dispute that took place on June 10.
Tester had urged the State Department to intervene in the case.
The Zhengzhou municipal public security bureau, when contacted by The Associated Press, said it does not take inquiries about individual cases. The U.S. Embassy in Beijing referred questions to spokesmen in Washington.
McLean grew up in China, where his mother Jennifer McLean teaches English. In recent years he has been enrolled at the University of Montana, according to CBS News affiliate in Missoula, Montana, KPAX-TV.
In late May, McLean went to China to visit her in Zhengzhou, southwest of Beijing, his mother told KPAX.
As Jennifer tells it, on June 10, she took a cab home and the fare came to 70 Renminbi, or $10.36. Jennifer paid with a 100 Renminbi note and, Mitchell said, that's when the trouble began.
"He basically refused to give her the proper change," Mitchell told KPAX. "There then was a bit of an argument and the taxi driver started to rough Jennifer up. So, she describes him pushing and shoving her, grabbing her bags; she was very scared. She was able to call Guthrie and he saw what was happening. He pulled the taxi driver off her, threw him to the ground, and end of story. Or so it seemed."
Five weeks later, police in Zhengzhou came looking for McLean. The cab driver said he suffered serious bodily injury, and McLean was asked to pay 100,000 Renminbi, or about $14,800, as a settlement. Unable to pay, McLean was taken into custody and given an arrest notice, but not formally charged.
He's been held since Sunday on bond of 50,000 Renminbi (or $7,300), Jennifer told CBS News.
"What that allows them to do is then transfer him to a detention center, sort of a holding facility while they decide along with a prosecutor whether or not to formally charge Guthrie," Mitchell explained.
Those agencies have approximately 30 days to decide whether or not to press charges, during which time McLean will remain behind bars. If no charges are filed, he will be free to go, but if the case is brought to trial, Guthrie could remain in custody for some time, Mitchell told KPAX.
"You could end up actually sitting in the detention center for the better part of a year waiting for the police and prosecutors to finish their investigation, at which time it goes to trial," Mitchell said.
Jennifer McLean said she has reached out to the U.S. Embassy in Beijing, but Zhengzhou falls under the Henan Consulate's jurisdiction. Efforts are being made to get help from the consulate.
"Senator Tester's office was informed of this incident on Monday, and within minutes contacted the State Department and the U.S. Embassy in China," Tester's spokeswoman said in a statement. "Senator Tester is working closely and urgently with officials here and abroad to secure Mr. McLean's quick release and to safely resolve this matter."
Daines' office told KPAX he has reached out to the State Department, the U.S. Embassy and the Chinese Embassy.
Jennifer McLean told CBS News she's been told State Department personnel might attempt to visit Guthrie Friday.
Thanks for reading CBS NEWS.
Create your free account or log in
for more features.