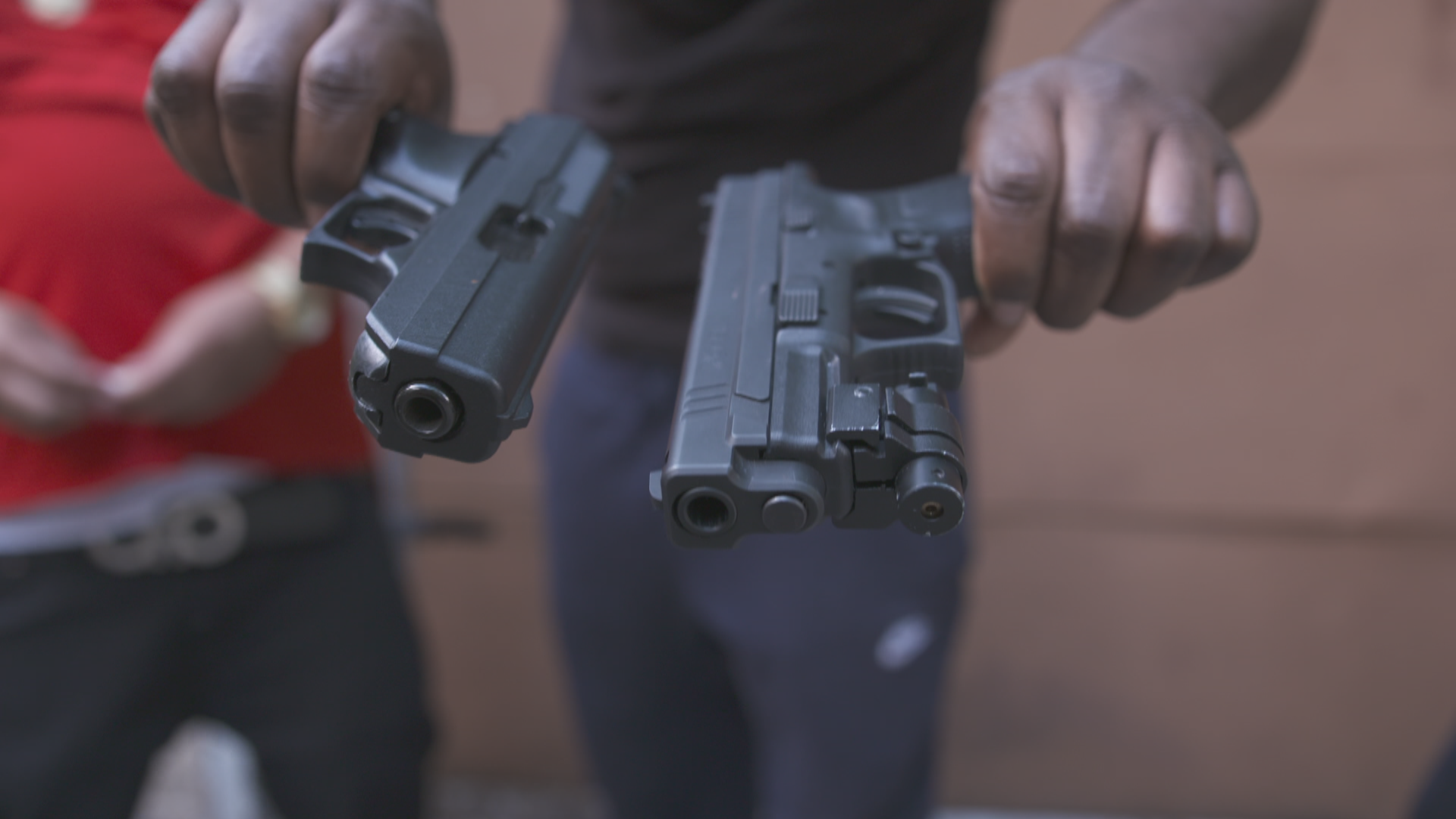 Inside the gun violence epidemic on Chicago's South Side
Chicago faces an epidemic of gun violence. This year alone, more than 2,100 people have been shot, more than 400 killed.
The Fourth of July weekend was especially violent. Around 100 people were shot in just over four days.
Adriana Diaz gained unique access to some of Chicago's toughest neighborhoods and crews that weekend for "CBSN: On Assignment."
Chicago police have already seized more than 5,000 guns from the streets this year.
Young men on the city's South and West Sides told CBS News how easy it is to get illegal guns, and why many never leave their homes without one.
"I know people who can't walk from they house to the store without a gun," said Aaron Murph. "Because people getting killed left and right. It's sad."
"I got shot twice and I could have been gone but I'm still here so, that scar, that's with me, so," said Tyshaun Grant. "It's hell on earth."
The problem we heard – and saw – over and over again, was guns.
CBS News gained access to several crews on Chicago's South Side.
The MAC-10 is a semi-automatic weapon originally designed for military use. It is illegal in Chicago.
Asked why anyone would need a gun with that much firepower, one man said, "Protection. It dangerous out here."
One South Side crew affiliated with the Titanic Stones told CBS News they actually hate guns. They obstructed their faces to conceal their identities on camera.

"I'm just doin' this s*** for survival, bro, until I can pull my family and myself in a better predicament to what I need to do," one member said. "We just trying to keep ourselves protected."
Many crews told us they would rather risk the police catching them with a gun than have their rival find them without one.
Asked where he got his .40-caliber gun, he said, "Off the streets, people sell 'em."
"Just like that, that's how easy it is," another man said.
"It's worth it for you to keep these guns?" Diaz asked.
"We felons. You know what I'm saying? Ain't nobody gonna give us no jobs. The cops don't give a f*** about us."

But when asked if innocent people dying by those bullets is worth it, they both said, "No."
"At the end of the day, it ain't worth it. But you got 'em motherf*****s wanna go through a drive by, you know what I'm saying? And some innocent, little sister get shot. Guess what? Them and them guys coming back in. That's how the confrontation is going to keep going."
"So why not just put the guns down?" Diaz asked.
"Put the guns down? Probably would happen. Maybe in the near future. No time right now. I don't want to put my gun down. Nine times out of ten the innocent ones get hurt, you know what I'm saying? If they come do a shooting right now we probably won't even get shot. And we got guns. You might get shot. That's how f****** up it is, you know? But it's survive or be killed."

Thanks for reading CBS NEWS.
Create your free account or log in
for more features.