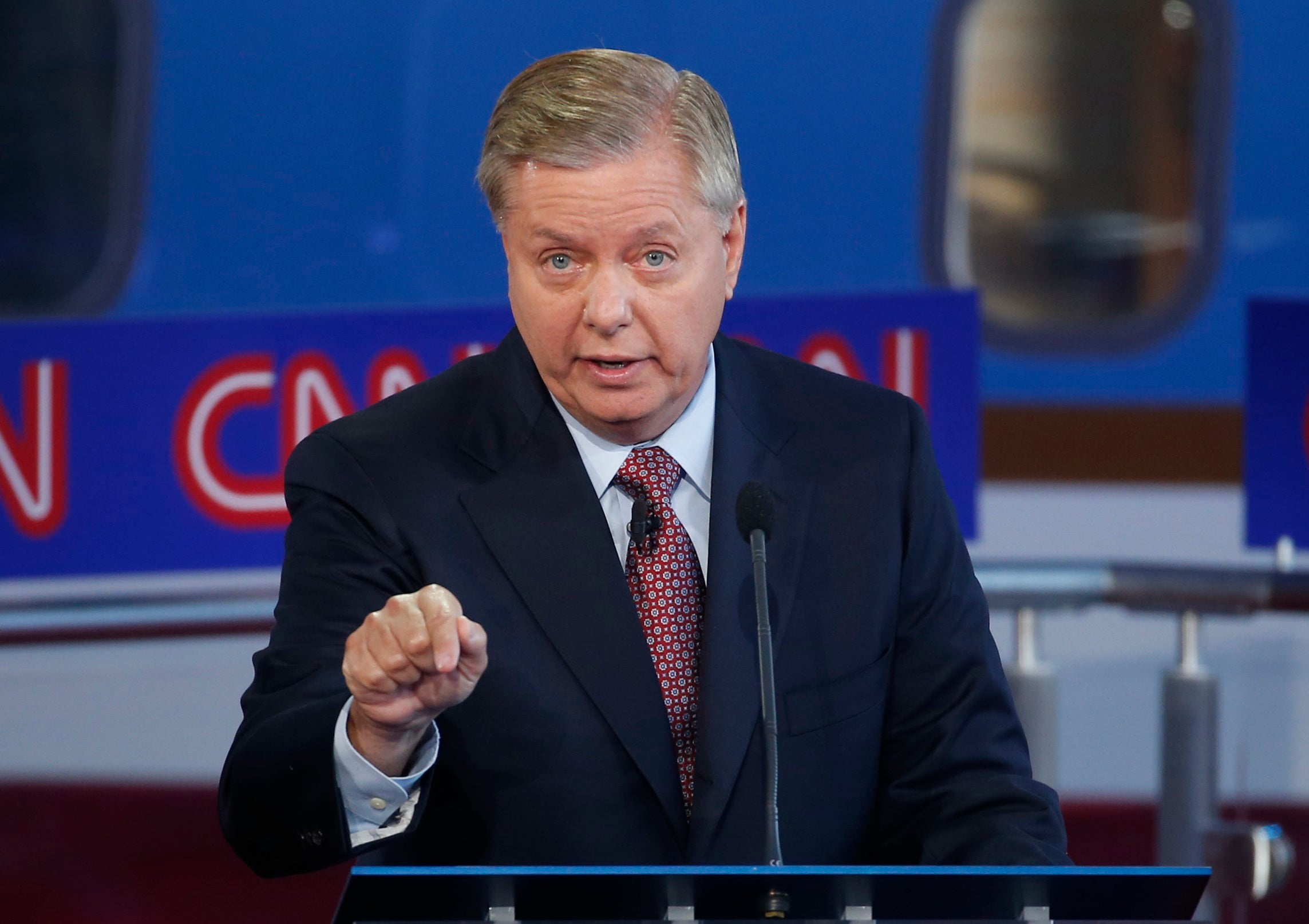 Graham will unveil ISIS war authorization with no limits
Sen. Lindsey Graham, R-South Carolina, is planning to introduce a war authorization against the Islamic State in Iraq and Syria (ISIS) that contains no expiration date, no geographic bounds and no limit on the scope of U.S. ground troops.
In the wake of the Paris terrorist attacks last Friday, the GOP presidential candidate will unveil an authorization for the use of military force (AUMF) that would authorize the U.S. to "degrade and destroy ISIL," also known as ISIS.
Graham said "no geographic limits" should be placed on the U.S. military or intelligence services.
"The attacks in Lebanon, France, and Egypt have shown that ISIL's efforts aren't limited by the borders of Syria and Iraq," Graham's office said in a preview of the legislation.
The bill would exclude an expiration date for the fight because Graham said "artificial time limits" actually embolden the enemy.
"We will take as long as we need to defeat ISIL," Graham's office said.
The proposal will say there should be "no prohibition on sending American forces on the ground to combat ISIL" because Graham believes U.S. airstrikes are not enough to destroy the terrorist group.
He also believes there should be no restrictions on the U.S.'s ability to disrupt terrorist propaganda, communications and recruitment activities online.
Graham said on Fox News Wednesday morning that he plans to introduce the war authorization after Thanksgiving.
The likelihood that his proposal is approved in Congress is incredibly slim as lawmakers have been deeply divided over a new war authorization for over a year. Some lawmakers believe there should be a very narrow war authorization to avoid a repeat of the Iraq war, some want a broad proposal and others believe the 2001 AUMF covers current military operations.
Even Speaker Paul Ryan, R-Wisconsin, told reporters Tuesday that he believes the 2001 version covers current operations. President Obama has said the same, although he submitted an updated proposal in February to Congress that was not taken up.
Thanks for reading CBS NEWS.
Create your free account or log in
for more features.