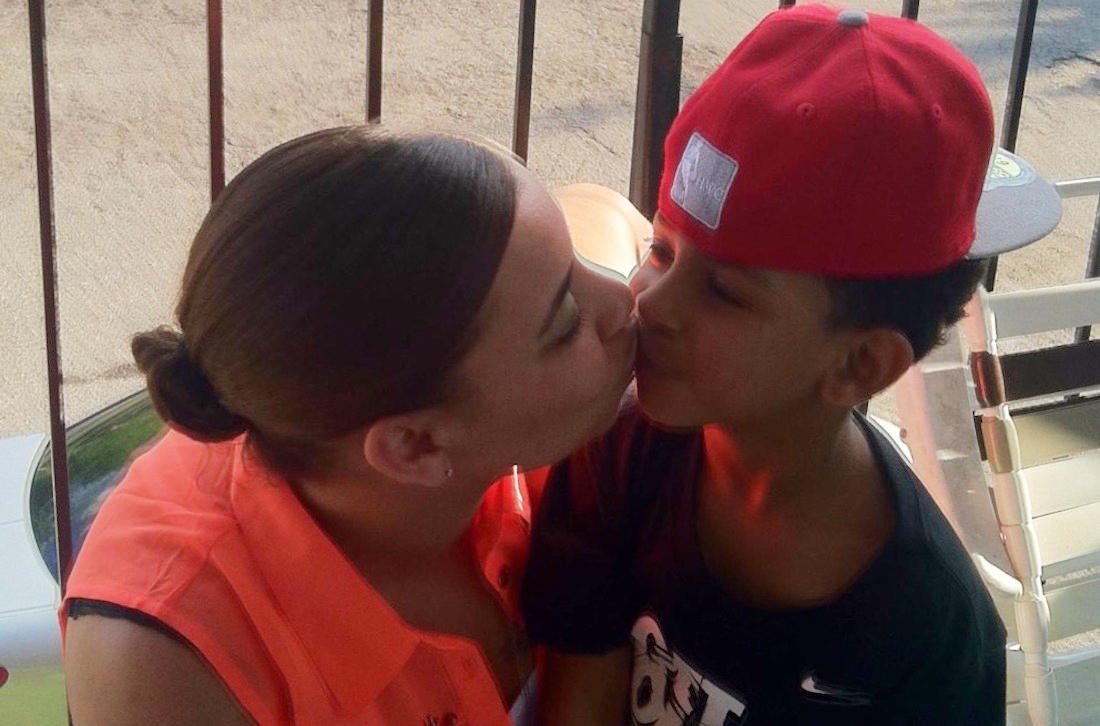 Lawsuit blames schools for bullying, 8-year-old's suicide
CINCINNATI -- The parents of an 8-year-old boy who hanged himself blame a "treacherous school environment," alleging in a federal lawsuit filed Monday that school officials allowed and covered up bullying.
The wrongful death suit filed by the parents of Gabriel Taye names officials at his elementary school and at the Cincinnati Public Schools district as defendants. It seeks damages to be determined in a trial.
Attorneys have said his mother didn't know her son was bullied until the lawyers saw a Cincinnati police detective's email describing the scene outside a boys' bathroom where attorneys say Gabriel was knocked unconscious. He hanged himself at home two days later on Jan. 26.
Attorney Jennifer Branch said Cornelia Reynolds' words were "if I had only known" after Branch described the bathroom assault to the devastated mother. She said the parents also learned after his death that he, and other children, had been bullied before at Carson Elementary School.
"If CPS had been honest with her about what happened in the bathroom, how long he had been unconscious, and the dangerous school environment Gabe had to navigate each day of third grade, she would never had let him return to Carson," Branch said in a statement.
Parents with children who still go to Carson are hoping that the lawsuit brings positive changes, CBS affiliate WKRC reports. Since the boy's death, the assistant principal has left Carson. The principal is being reassigned and the superintendent has retired.
"If this was taken care of at first instead of just putting zeros or sweeping it under the rug, then this wouldn't have gone so far and now we have to watch our babies like crazy," said parent Casey Claypool.
Prosecutors recently closed their investigation into Gabriel's death without charging anyone. The coroner last month stood by her original finding of suicide in a review after authorities opened Gabriel's grave in June to remove an electronic tablet buried with him to see if it might provide additional information. His mother had said she buried the tablet with him to make sure he'd have something to "play with in heaven."
The school district has said Gabriel told staff he fainted and never said he was bullied or assaulted. The district said Monday in a statement that it had no comment on the lawsuit other than to repeat its earlier statement lamenting the "tragic death" of an "outstanding young man."
The district earlier this year released copies of a choppy 24-minute video that shows one boy bullying other students. The mother's attorneys say he pushed Gabriel into a wall, knocking him unconscious for at least seven minutes.
Their lawsuit says Gabriel wasn't known as a "cool kid" to his peers, but he was "a good kid who wanted to be friends with people: he was smart, wanted to learned, earned good grades, avoided fights and arguments, and loved to dress up for school, including wearing neck ties." The lawsuit states that his grades had been going down in third grade, but that his parents knew of no reason to believe he was suicidal.
The suit states he used a neck tie to hang himself from his bunk bed.
Thanks for reading CBS NEWS.
Create your free account or log in
for more features.