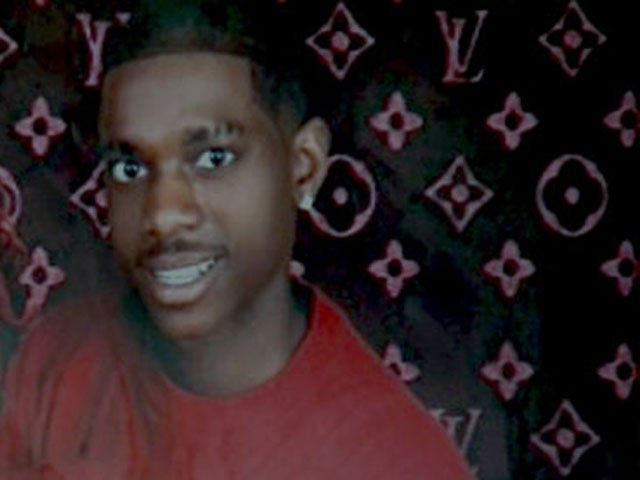 Ga. teen Ervin Jefferson allegedly shot by security guard during "chaotic" scene, says report
(CBS/AP/WGCL) DECATUR, Ga. - Authorities are investigating the circumstances surrounding a shooting in which they say a security guard shot and killed an 18-year-old who is believed to have been unarmed but was reportedly being threatening.
DeKalb County police spokeswoman Mekka Parish said Ervin Jefferson died Saturday after being shot by Curtis Scott, who worked as a security guard at an apartment complex across the street from Jefferson's sister's home.
The shooting occurred during what the Atlanta Journal-Constitution describes as a "chaotic" scene following a "bizarre chain of events" involving as many as a half a dozen people.
The AJC reports that according to DeKalb County Public Safety Director William Miller, Scott and fellow guard Gary Jackson told police they spotted a "suspicious" vehicle full of women and allegedly told the women they were police officers. While the two allegedly detained the women, someone in a nearby apartment reportedly began shooting at them. Meanwhile, according to Miller, Jefferson approached the scene, reportedly in order to confront the women for allegedly harassing his sister.
The women, said Parish, had an ongoing dispute with Jefferson's sister.
According to CBS Atlanta, witnesses said Jefferson was run over twice, and police say he was gunned down, but his family isn't buying the official version of events. Jefferson's mother, Candy Grimes, told the station the two guards "weren't out of their car at the time. They were waiting. If you were doing an investigation, we'd be outside my car talking."
Parish says Scott and fellow guard Gary Jackson now face charges of impersonating a police officer. The AJC reports that Bobby Hubbard Jr., 35, who is suspected of being the apartment shooter, was charged with reckless conduct and possession of a firearm by a convicted felon.
Police are still investigating, but according to the AJC, no charges have been filed in Jefferson's death.
Thanks for reading CBS NEWS.
Create your free account or log in
for more features.