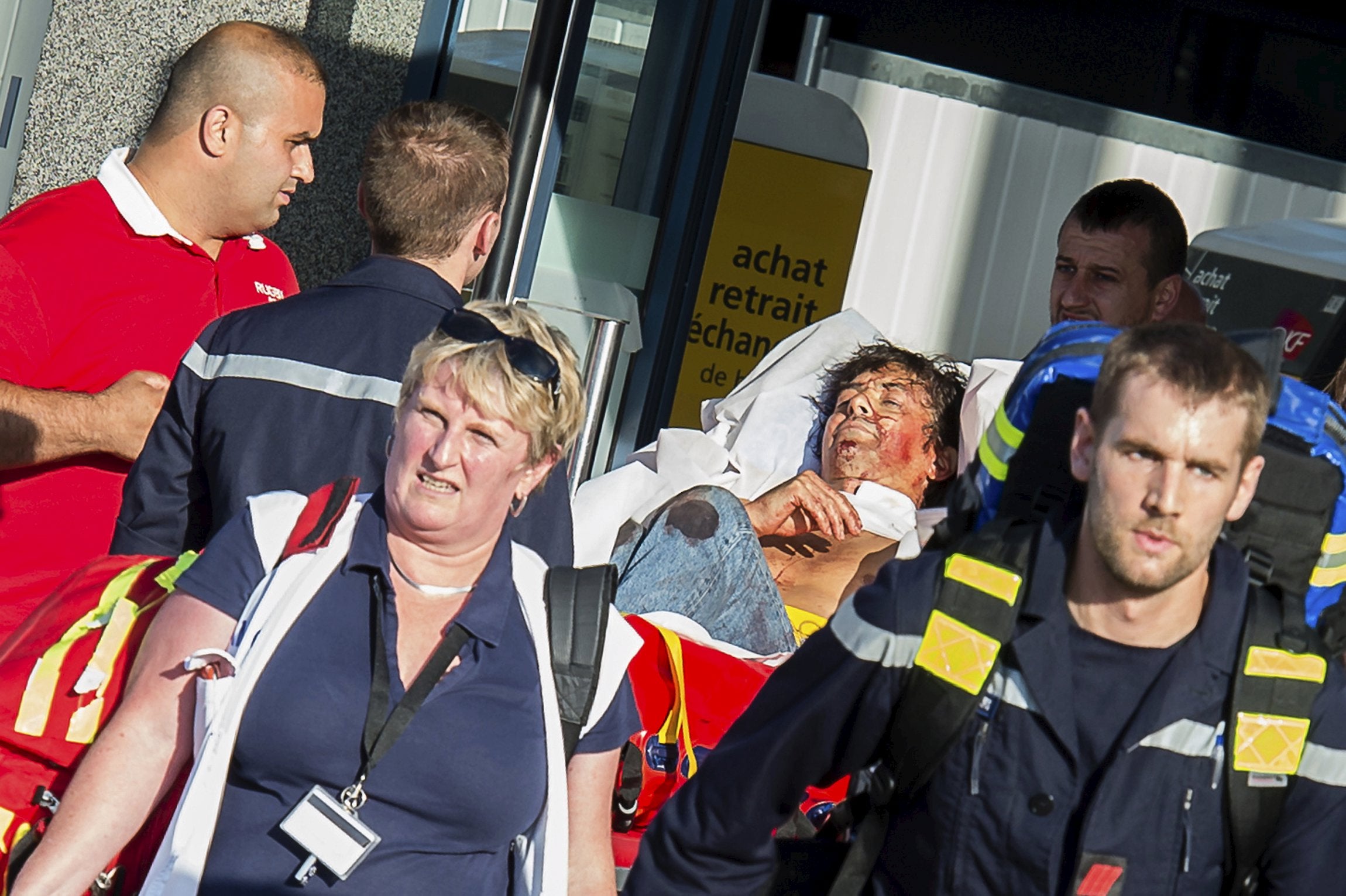 France: Gunman on train overpowered by 2 Americans
PARIS -- A gunman opened fire with an automatic weapon on a high-speed train traveling from Amsterdam to Paris Friday, wounding three people before being subdued by two American passengers, officials said.
French Interior Minister Bernard Cazeneuve, speaking in Arras in northern France where the suspected was detained, said one of the Americans was hospitalized with serious wounds. Their names were not immediately released.
French media reported that U.S. Marines overpowered the man. U.S. Marine spokesman in Germany Capt. Richard Ulsh told CBS News that "they can confirm that Americans subdued the gunmen" but he would not confirm whether they were Marines.
Investigators from France's special anti-terror police are leading the investigation, a spokeswoman for the Paris prosecutor's office said.
The suspect is a 26-year-old Moroccan, said Sliman Hamzi, an official with police union Alliance, said on French television i-Tele.
The suspect was armed with an automatic rifle and a knife, said Christophe Piednoel, spokesman for national railway operator SNCF.
Cazeneuve said the American passengers "were particularly courageous and showed great bravery in very difficult circumstances" and that "without their sangfroid we could have been confronted with a terrible drama."
A local reporter in Arras, Antoine da Silva, told CBS News' Elaine Cobbe that he saw a well-built man taken out of the train station, covered in blood. He said the man, who spoke English with an American accent, was very calm, despite all the blood. Da Silva posted a photo on Twitter after another passenger confirmed to him that the injured man was a soldier:
The attack took place while the train was passing through Belgium, according to a statement from the office President Francois Hollande. Hollande said he's spoken with Belgian Prime Minister Charles Michel and the two leaders pledged to cooperate closely on the investigation.
Michel called the shooting a "terrorist attack."
"I condemn the terrorist attack on the Thalys (train) and express my sympathy for the victims," Michel wrote on Twitter.
France has remained on a high state of alert since the terrorist attacks on the Charlie Hebdo magazine and a Jewish supermarket in Paris in January.
Thanks for reading CBS NEWS.
Create your free account or log in
for more features.