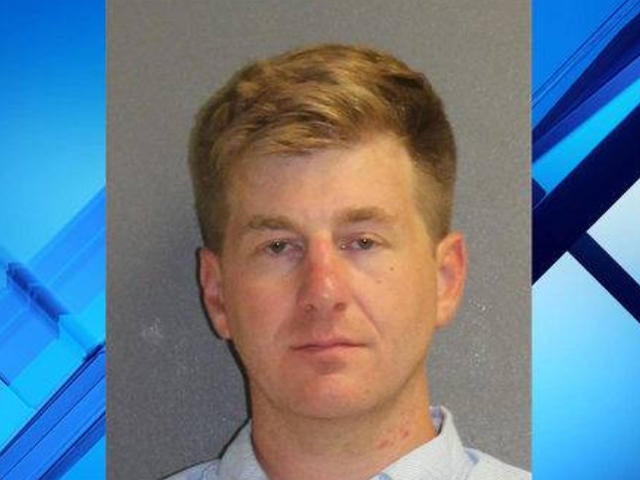 Doctor charged with sexual battery on boy, 15, he said he was "cuddling"
VOLUSIA COUNTY, Fla. - A Florida doctor is accused of raping a 15-year-old boy in DeBary, and Volusia County authorities are searching for other possible victims, reports CBS Orlando affiliate WKMG-TV. Alexander Ralys, 30, of Jacksonville, was staying with others Wednesday, including the victim, at his childhood friend's family home in DeBary, according to the Volusia County Sheriff's Office arrest report.
Just before 2 a.m. Thursday, someone in the home called 911 to report they had walked in on Ralys molesting the victim, deputies said. The 911 caller said he kicked Ralys out of the home after he walked into the 15-year-old's bedroom and saw Ralys naked from the waist down on top of the victim.
Ralys told the 911 caller "he was lonely and went to sleep in (the victim's) room and that was all," according to the report.
The victim told detectives that when he woke up, his boxers were off and Ralys must have removed them. He also said Ralys sexually battered him and it wasn't the first time it had happened, according to the report. Several months ago, the victim told authorities, Ralys showed him porn and performed a sexual act on him.
Ralys told detectives he couldn't sleep and walked around the house, finding only the victim was awake. The suspect said he laid down in the bottom bunk next to the teen and all he did was cuddle with the victim, but at some point during the "cuddling" he was on top of the 15-year-old, according to the report.
Ralys said he has known the victim since he was 2 years old and denied sexually battering him, deputies said.
Ralys is charged with sexual battery with physical form on a victim older than 12 years old. He was booked into the Volusia County Jail Thursday.
Ralys is currently employed as a first-year resident at the Orange Park Medical Center, west of Jacksonville. As of Thursday afternoon, Ralys was still listed as a family medicine doctor on the practice's website. WKMG was seeking comment from the medical center.
Sheriff's Office officials said additional charges are pending further investigation.
Thanks for reading CBS NEWS.
Create your free account or log in
for more features.