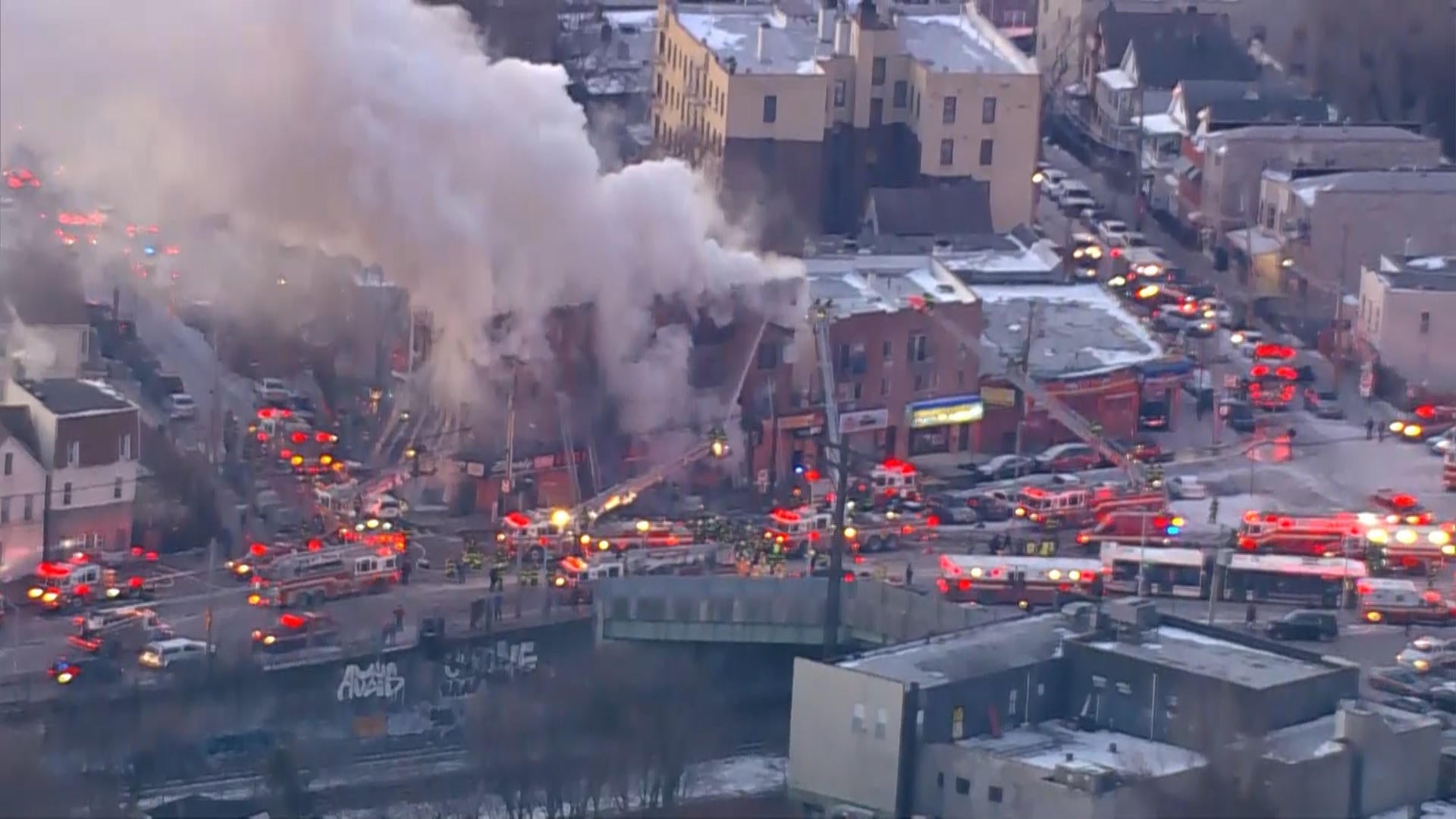 At least 23 hurt in 7-alarm fire in the Bronx
NEW YORK -- Nearly two dozen people were hurt in an early morning seven-alarm fire in the Bronx. The fire is believed to have started around 5:30 a.m. Tuesday in a furniture store in a four-story building, CBS New York reports. The store is on the ground floor with apartments above.
The FDNY said 22 civilians and one firefighter suffered injuries. Four injures were serious and potentially life-threatening.
More than 200 firefighters were battling the blaze, according to the FDNY. Flames and smoke could be seen pouring from the building.
Bitter cold was making the fight against the fire especially difficult. With temperatures in the teens, icicles could be seen forming on the power lines in front of the building.
The Red Cross was helping about 22 people who have been displaced. Residents who were forced out in the cold were staying warm on a city bus.
One resident escaped the burning building with his three young children.
"The smoke was so heavy. Luckily we reached all the way to the bottom. We couldn't see anything on the stairs," said the man, who ran outside without his shoes or a shirt. "I came downstairs barefoot, no shirt, nothing. Not even shoes, just my babies. Somebody just lent me his shoes and a sweatshirt."
Crews were still working to get the fire under control Tuesday morning. The cause of the fire is unknown.
The blaze broke out only days after the deadliest fire to hit New York City in decades. That fire tore through another Bronx apartment building, killing 12 people, and was caused by a 3-year-old boy who was playing with burners on a kitchen stove, authorities said.
Thanks for reading CBS NEWS.
Create your free account or log in
for more features.