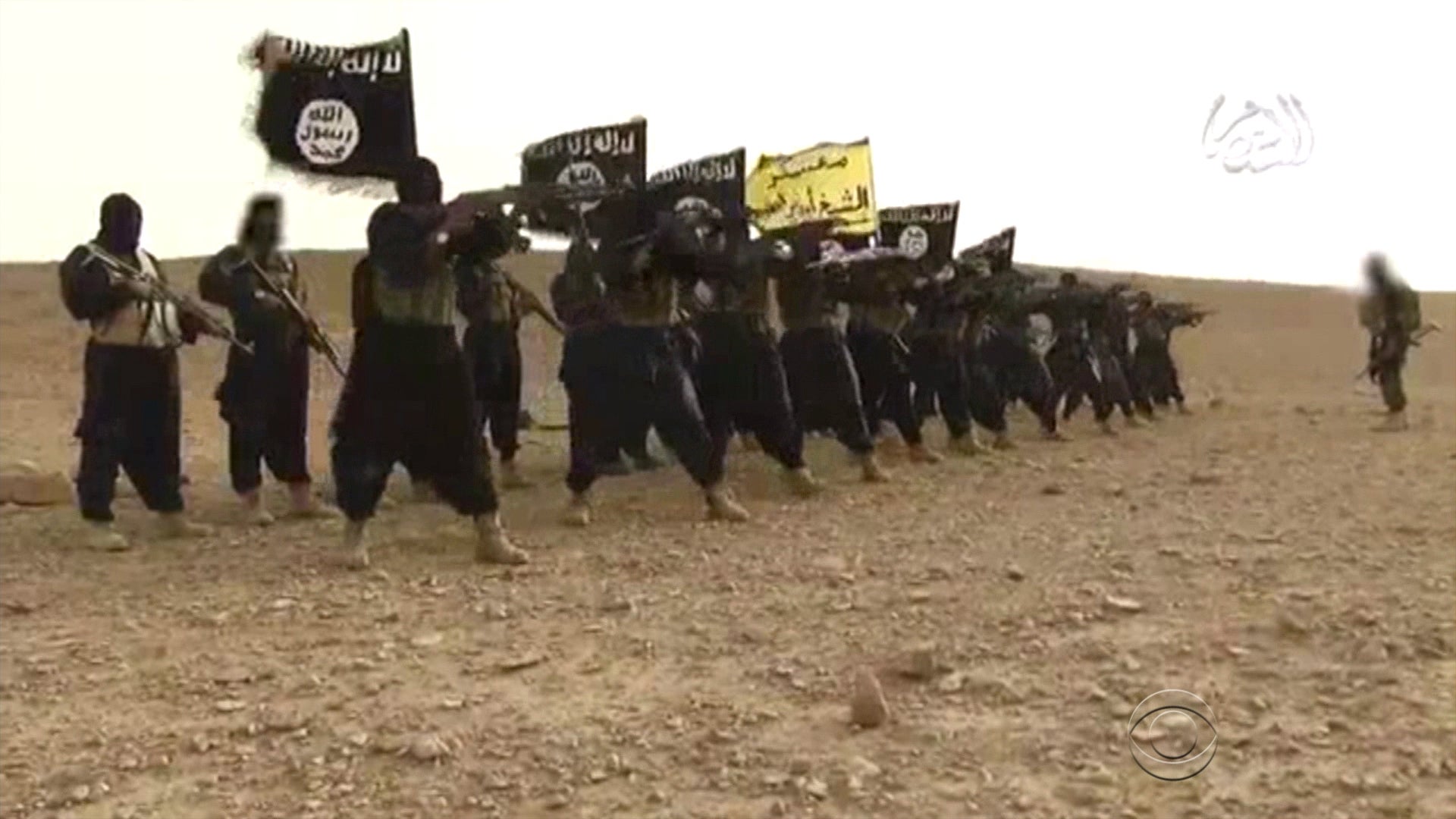 Fighting ISIS, the world's richest terrorist group ever
One of the major fronts in the U.S. battle against the Islamic State of Iraq and Syria (ISIS, or ISIL) in 2016 is financial: it will need to figure out how to cut off the group's huge influx of money that helps keep the the terrorist group solvent.
"This is the best-funded terrorist group in modern history," said CBS News Senior National Security Analyst Juan Zarate. "Some estimates have ISIS gaining a billion dollars per year, some even recently, two to three billion."
In the two-and-a-half years since the terrorist group declared a caliphate in Iraq and Syria, it has developed what Zarate called a "war economy" with a diversified portfolio.
Much of its revenue comes from oil sales. The group controls oil fields, refineries and supply chains, which one U.S. official told CBS News brings in about $500 million a year.
U.S. and coalition planes have been bombing ISIS tankers full of oil in the hopes of slashing their petroleum revenues.
Beyond oil sales, ISIS makes money from trading in antiquities it has stolen from towns in Iraq and Syria. Abu Sayyaf, the group's financial kingpin who was killed in a U.S. raid in May, kept records showing he had sold hundreds of millions of dollars in precious antiquities.
"It was systemic, so not only do we see receipts, we saw an elaborate org chart, how the antiquities department of ISIL work, and it was a global operation -- it uses everything from Facebook to the dark web, so it was very organized, very comprehensive," the State Department's Richard Stengel told CBS News in September.
As ISIS has taken over town and cities, it has implemented tax collection that amounts to extortion over the people it controls. They also engage in criminal activities and kidnap people for ransom.
"They're having to expend some of it -- obviously to govern, to patrol streets and to pay employees, but the reality is they are governing and running an economy," Zarate said.
The United Nations Security Council finally took action to cut off ISIS financing last week when world powers passed a resolution that seeks to cut off the group's financing from illegal oil revenue, drug smuggling, kidnapping and antiquities. The resolution also strengthens tools to enforce existing asset freezes, a travel ban and a prohibition on transferring arms. Terror groups affiliated with the Islamic State now have a special label marking that relationship "Association with ISIL."
Countries are also being urged by the U.N. to improve information-sharing between the private sector and the government and to criminalize financial transactions related to terrorism.
"I don't expect that resolution in and of itself to solve the problem," Zarate said. But "it gives political attention and impetus to the international efforts."
Some countries will also now have the legal ability to freeze assets and arrest people, powers they would not have otherwise had without the resolution.
He said the U.S. must "embed a counterterrorist financing strategy deeply into our counterterrorism strategy," and that will involve a substantial effort to dislodge the group from its territory and the resources it controls. That, he said, is why the U.S. military has begun targeting oil supply lines and working to push them out of cities like Ramadi and Mosul in Iraq, where ISIS controls large populations.
The financial targeting of ISIS is based in part on methods the U.S. used against al Qaeda in Iraq, which Zarate helped target while working at the Treasury Department during the Bush administration.
"We saw oil smuggling, we saw criminality, we saw bank robberies, kidnap for ransom, use of local economies and extortion, so this was already a bit of an internal model to al Qaeda in Iraq and how they raise money locally," he said. "You squeeze from the outside, you cut off choke points, but you've got to physically dislodge them from the resources they have."
Thanks for reading CBS NEWS.
Create your free account or log in
for more features.