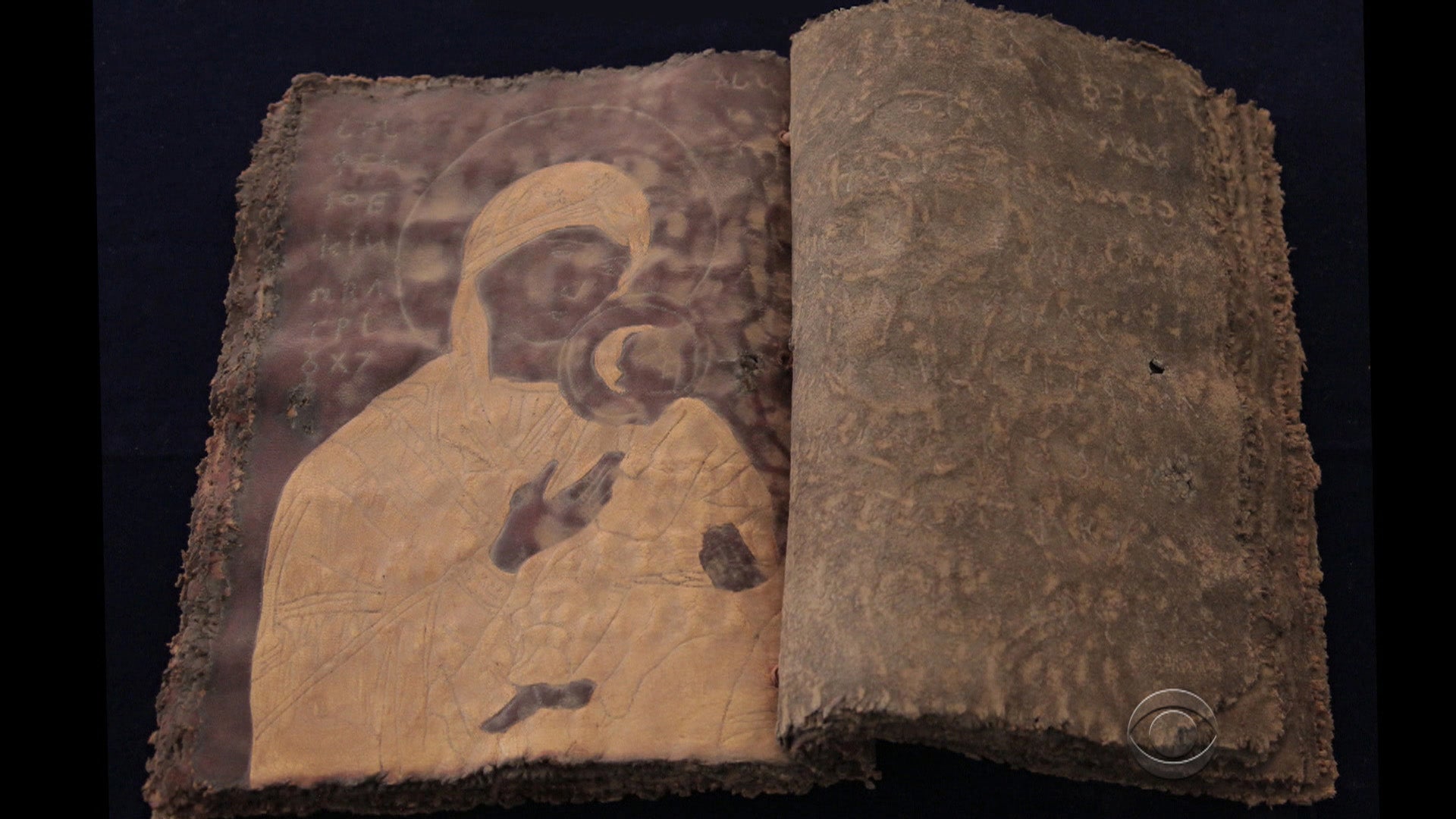 ISIS cashing in on selling plundered antiquities to fund terror
ISIS funds itself, in part, by looting Syria's ancient treasures. On Tuesday, CBS News got the first look at ISIS' own records which were scooped up in a raid by U.S. special operations forces.
When ISIS financial kingpin Abu Sayyaf was killed by U.S. Special Forces last May, American soldiers made a startling discovery: hundreds of precious antiquities stored in his compound.
On Tuesday, newly discovered declassified documents show for the first time just how deeply ISIS relies on smuggling antiquities to fund its terror.
Abu Sayyaf was the group's top antiquities dealer. Receipts also show him to be a careful record keeper. Treasury officials told us transactions totaled hundreds of millions of dollars.
"It was systemic, so not only do we see receipts, we saw an elaborate org chart, how the antiquities department of ISIL work, and it was a global operation -- it uses everything from Facebook to the dark web, so it was very organized, very comprehensive," the State Department's Richard Stengel told CBS News.
When asked whether it's a crime ring, Stengel acknowledged it is.
CBS News found evidence of this black market ourselves when we filmed undercover in Turkey this month. Two young Syrian smugglers offered CBS News ancient Roman mosaics they claimed they had dug out of the ground in Apamea.
It's of Syria's most important archaeological sites -- now riddled with robber holes.
"Looting is hard to stop. We want to shame the buyers, we want to take that, make that even more underground, and then find out who's doing it and then bring them to justice," Stengel says.
On Tuesday, the State Department unveiled a new tactic: the offer of a $5 million reward for any information that it can use to cut off this illicit trade. But policing the underground market is incredibly difficult.
Thanks for reading CBS NEWS.
Create your free account or log in
for more features.