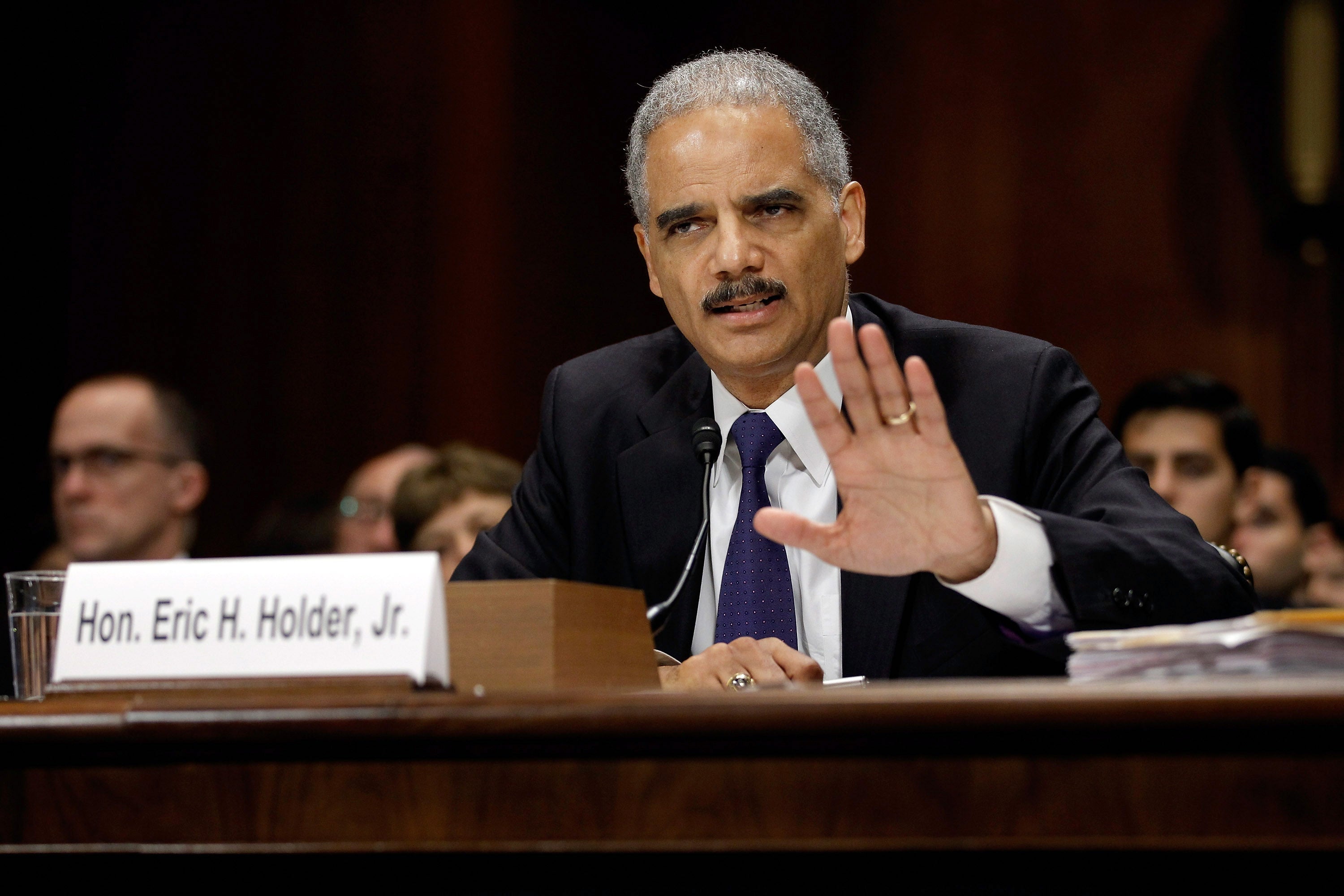 Federal judge reopens "Fast and Furious" controversy
A federal judge on Wednesday ordered the Justice Department to provide Congress with documents related to the "Fast and Furious" gunwalking scandal, opening a new front in a controversy that has dogged President Obama's administration since 2010.
U.S. District Judge Amy Berman Jackson gave the department until Oct. 1 to hand the documents over to the House Oversight and Government Reform Committee, which has been probing the issue for almost four years, according to the Associated Press.
The scandal deals with a controversial practice known as "gunwalking," in which federal agents allow illegally purchased weapons to flow to high-volume arms dealers in an attempt to identify and track their whereabouts. The practice is prohibited by the Justice Department, but the Bureau of Alcohol, Tobacco, Firearms, and Explosives made use of it at the end of George W. Bush's administration and the beginning of Mr. Obama's as part of an operation known as "Fast and Furious."
During the operation, federal agents lost control of roughly 2,000 weapons, and that blunder snowballed into a full-blown scandal in December 2010 when two of the weapons were found at the scene of the killing of U.S. Border Patrol agent Brian Terry in Arizona.
The administration has previously declined to turn over the documents, and the president has invoked executive privilege to keep them confidential. The standoff even led the Republican-led House to vote to hold Attorney General Eric Holder in contempt of Congress in 2012.
Lawmakers on the House Oversight panel said the new documents could shed some light on why it took the Justice Department nearly a year to acknowledge that federal agents took part in gunwalking.
In February 2011, the department told Sen. Chuck Grassley, R-Iowa, that ATF "makes every effort" to intercept illegally purchased weapons and prevent them from reaching the hands of Mexican drug cartels. A subsequent letter in May that year reiterated that point, but in December, the department withdrew its initial letter of denial.
Committee chairman Darrell Issa, R-Calif., said the documents requested "will bring us closer to finding out why the Justice Department hid behind false denials in the wake of reckless conduct that contributed to the violent deaths of border patrol agent Brian Terry and countless Mexican citizens."
The administration, though, has said turning over the documents could undermine the separation of powers, setting a dangerous precedent that only executive branch communications at the presidential level are not subject to congressional oversight.
Thanks for reading CBS NEWS.
Create your free account or log in
for more features.