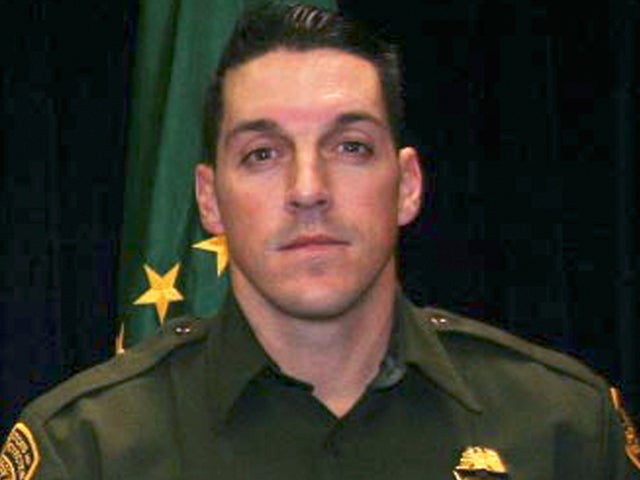 Man gets 27 years for 2010 "Fast and Furious" slaying
TUCSON, Ariz. - A man who pleaded guilty to killing a U.S. Border Patrol agent whose death exposed the controversial "Fast and Furious" program, a botched U.S. gun-smuggling operation, has been sentenced to 27 years in prison.
The Arizona Daily Star reports that Rosario Rafael Burboa-Alvarez was sentenced Monday for first-degree murder in the 2010 death of Agent Brian Terry. It comes weeks after two others were convicted in Terry's death. Another man also has pleaded guilty.
Burboa-Alvarez is accused of assembling the armed crew that was supposed to steal marijuana from smugglers when they encountered agents in the Arizona desert and exchanged gunfire.
Authorities later tied two of the guns found at the scene of the shootout to a federal operation that allowed criminals to buy firearms in Phoenix-area shops with the intention of tracking them. Instead, the agency lost track of more than 1,400 guns.
Terry was part of a four-man Border Patrol team from an elite tactical unit that had been in the Arizona desert for two days on a mission to arrest "rip-off" crew members who rob drug smugglers along the border.
As they came across the rip crew that Rosario Rafael Burboa-Alvarez assembled, an agent yelled "policia" and the bandits refused to stop. An agent then fired non-lethal bean bags, and members of the rip crew began firing from assault rifles, authorities said.
Terry never had a chance to fire. He died of a gunshot wound that entered through his back.
The killing led to intense political rhetoric as Republicans sought to hold the Obama administration accountable over the Fast and Furious operation. They conducted a series of inquiries into how the Justice Department allowed guns to end up in the hands of criminals.
Former Attorney General Eric Holder was held in contempt after he refused to divulge documents for a congressional investigation into the matter. Since then, the Justice Department has focused on arresting and trying all suspects involved.
Thanks for reading CBS NEWS.
Create your free account or log in
for more features.