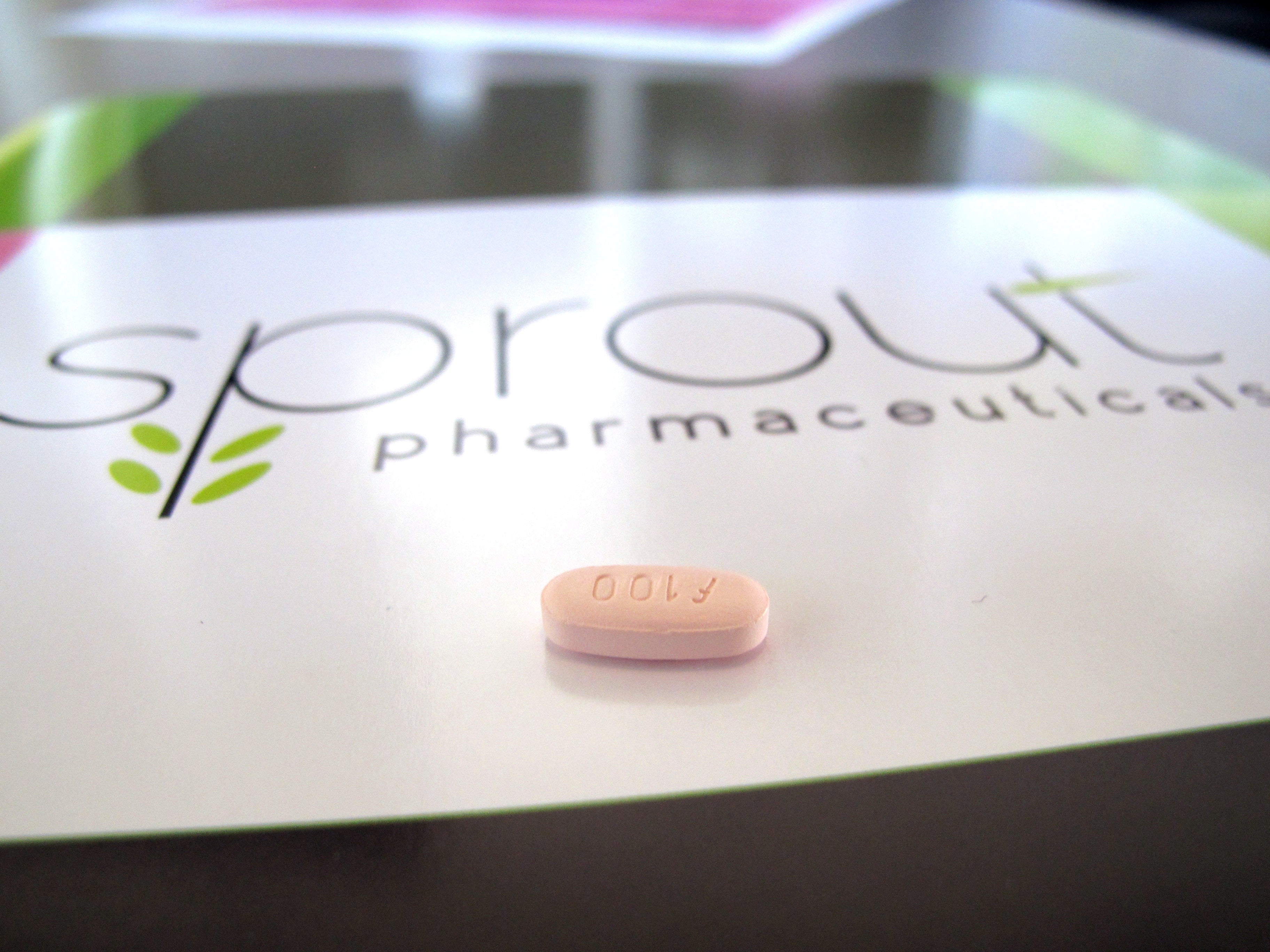 FDA panel backs sex pill for women, with safety conditions
WASHINGTON -- Government health experts are backing an experimental drug intended to boost the female sex drive, but stress that it must carry safety restrictions to manage side effects including fatigue, low blood pressure and fainting.
The Food and Drug Administration panel voted 18-6 in favor of approving Sprout Pharmaceutical's daily pill flibanserin, on the condition that its manufacturer develops a plan to limit safety risks. The FDA often follows its panels' recommendations, but is not required to. A final decision on whether to approve the drug is expected in August.
The positive recommendation is a major victory for a drug sometimes hailed as "female Viagra," but which has been plagued by for years by concerns about its lackluster effectiveness and safety issues. The FDA has twice rejected the drug since 2010.
Despite the comparisons to Viagra, flibanserin is not the same medication and works very differently in the body than drugs that treat erectile dysfunction in men.
"A drug like Viagra is actually relatively simple when compared to a drug that could treat decreased libido, when so many factors -- medical, psychological, sleep, how your day was -- can be playing a role," said CBS News chief medical correspondent Dr. Jon LaPook.
The experts acknowledged that flibanserin's effect is not very strong, but noted that there is a need for FDA-approved treatments to treat women's sexual problems.
"These are very modest results," said Dr. Julia Heiman of the Kinsey Institute at Indiana University. "But on the other hand, even modest results can make a lot of difference when you're at a certain point in the clinical problem."
In general, women taking flibanserin reported between 0.5 and 1 additional sexually satisfying event per month than women taking placebo. They also scored higher on questionnaires measuring desire, while scoring lower on measures of stress. However, one in 5 women experienced an adverse effect while taking the drug, Dr. Adriane Fugh-Berman of Georgetown University told CBS News.
In a statement, Sprout Pharmaceuticals said it was pleased with the FDA advisory panel's recommendation on the drug, which it hopes to market under the brand name ADDYI. The company says it will work with the FDA to develop appropriate safety guidelines for patients and doctors.
Thanks for reading CBS NEWS.
Create your free account or log in
for more features.