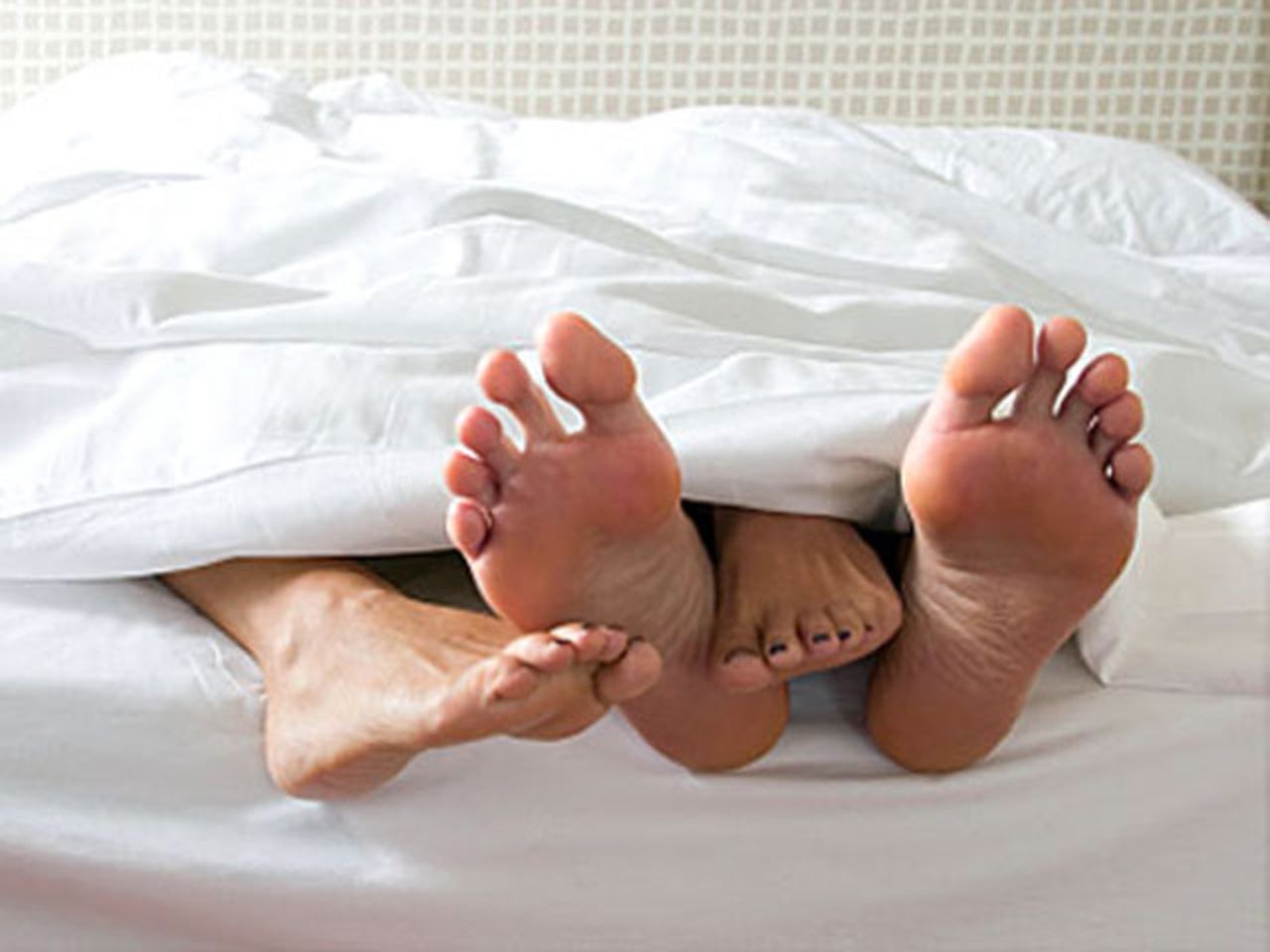 Not in the mood? Why sexual desire can dwindle
While people often reminisce about their youthful romps, the bedroom door can slam shut when it comes to discussing their sex life after many years of marriage.
CBS News contributor Lee Woodruff took on the taboo topic of what happens when your interest in sex dwindles, in a recent article for Ladies' Home Journal called "Let's Talk About Sex (And Why I'd Rather Just Go To Sleep)". In the piece, she wrote candidly about her current sex life -- or lack thereof -- and how she's able to maintain a meaningful, intimate relationship with her husband even though the spark isn't as bright as it used to be.
"How did we morph from the couple who couldn't keep our hands off each other to a couple who need a monthly planner to even think about conjugal relations," she wrote.
In an interview with CBS News chief medical correspondent Dr. Jon LaPook, Woodruff said that after talking with her friends she realized she wasn't alone. She said many readers also wrote to her after the article was published, thanking her for addressing a problem they shared.
Woodruff, her friends and her readers aren't the only ones with declining libidos. A 2005 study conducted by the National Center for Health Statistics showed that people between 18 to 29 have sex almost twice as many times per year as people in their 40s.
There are many reasons why middle-aged and older women may not be as interested in having an active sex life as they were when they were younger, LaPook explained. Menopause brings about many changes in the female body, including vaginal and genital tissue getting thinner. This can cause painful sex called dyspareunia. Other women might experience vaginal dryness and loss of elasticity.
LaPook said the good news is that many of these symptoms may be treatable with vaginal estrogen supplements, available as a tablet, cream, suppository, or extended-release ring. Estrogen for vaginal use is only available with a prescription and LaPook emphasized the importance of a woman carefully discussing with her healthcare provider the risks and benefits of treatment.
Though many women fear taking estrogen because of concerns it could increase their risk for breast cancer, vaginal estrogen alone has not been shown to increase risk.
Aside from any medical intervention, LaPook and Woodruff agree the most important thing is to keep an open dialogue with your partner if your sex drive goes down. People might hide problems, leading to misunderstandings. There's nothing healthier than a mature conversation between adults about what they want in their relationship.
"I adhere to the definition of marriage that says you fall in love with the same person over and over again," Woodruff wrote in her article. "Things ebb and flow. And during the ebb times, love and passion can manifest themselves in other little ways, like sharing our morning coffee, dreaming about backpacking through Burma, or even just taking an after-dinner walk with the dog."
"Am I giving up? Not a chance. I may not be as frisky as I used to be, and he may wish that I'd initiate things more often, but at our core we are still determined to make it better. And in the long run, that's what really counts," she added.
Watch the video at the top of the page for Dr. LaPook's conversation with Lee Woodruff.
Thanks for reading CBS NEWS.
Create your free account or log in
for more features.