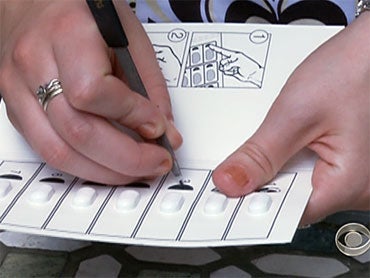 FDA Nixes "Female Viagra" Flibanserin
Women say they already knew that drugs aren't' the answer - although they agree there is a problem. It's not with them -it's with men, reports CBS News correspondent Michelle Miller.
The FDA advisory panel voted 10 to one that flibanserin was not significantly better than a placebo, and unanimously that the benefits did not outweigh side effects like dizziness, nausea and fatigue.
"Not convinced of the clinical meaningful benefit of flibanserin," said Paula Hillard, gynecologist from Stanford University School of Medicine.
But many experts question whether any pill designed to treat a woman's lack of sexual desire is a medical necessity, or simply a marketing scheme.
"Women don't need treatments with real side effects for imaginary diseases designed by a marketer," said Elena Yanchar, a graduate student at Georgetown Medical Center.
Even before the vote today, the maker of flibanserin had started a web promotion - and caught heat for it.
"Thinly veiled marketing campaign filled with bias, misinformation and celebrity endorsement," said Thea Cacchioni of the University of British Columbia.
With almost $2 billion a year in sales, male sexual dysfunction drugs are big business - so the drug companies are eager to please women, too. Viagra and drugs like it fix the physical problem of blood flow, but flibanserin is an antidepressant to treat vague symptoms by targeting the brain.
"I think it's a scam," said Leonore Tiefer with the NYU School of Medicine.
But one woman who said she benefited from the drug and wanted to remain anonymous, told CBS News medical correspondent Dr. Jennifer Ashton, that struggles with desire are very real and can make a woman feel like there is something wrong with her.
Drug companies have tried more than two dozen times to come up with a treatment to reawaken a woman's sex life. But for many women, the idea of popping a pill just isn't that sexy.

Thanks for reading CBS NEWS.
Create your free account or log in
for more features.