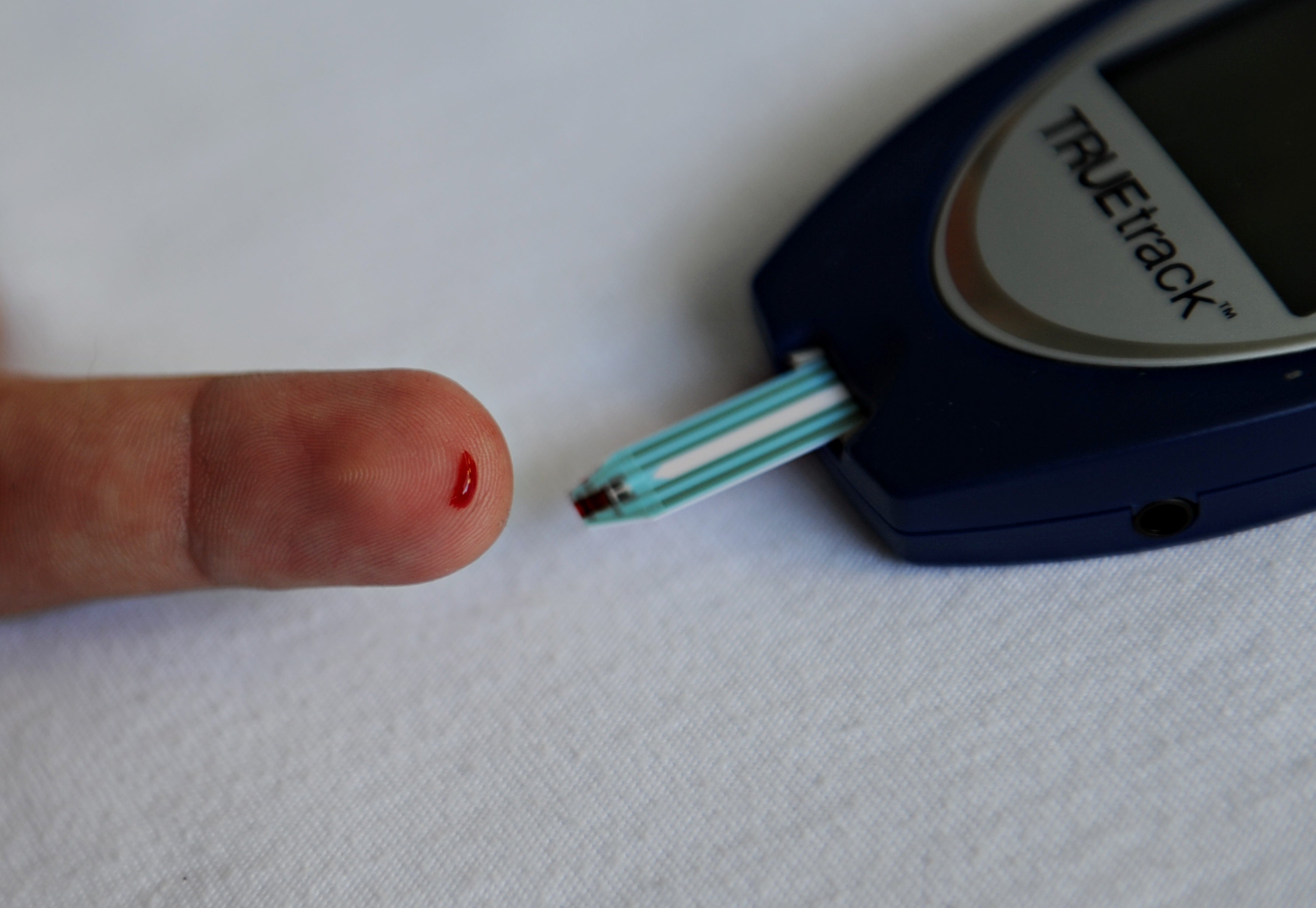 FDA approves new Type 2 diabetes pill option
U.S. health regulators on Wednesday approved an AstraZeneca drug from a new class of medicines to treat Type 2 diabetes after previously rejecting it over safety concerns.

The Food and Drug Administration's approval had been expected after an outside advisory panel of medical experts voted by a wide margin in December to recommend its approval, saying the benefits of the drug, dapagliflozin, outweighed its safety risks. It will be sold in the United States under the brand name Farxiga.

The medicine was co-developed by Bristol-Myers Squibb Co and AstraZeneca. AstraZeneca late last year bought out Bristol's stake in their diabetes joint venture for more than $4 billion, including upfront and sales-related milestone payments.

Farxiga, which has already been available in Europe, belongs to a class of diabetes drugs called

SGLT-2 inhibitors that work by blocking reabsorption of glucose by the kidney and increasing its excretion through urine to lower levels of blood sugar.

It will compete with a similar drug from Johnson & Johnson called Invokana, as well as diabetes medicines from other classes. Other drugmakers, including Boehringer Ingelheim, are also developing SGLT-2 inhibitors.

"We're big believers in SGLT-2 class. It's going to be a pretty big product," said Morningstar analyst Damien Conover, who forecast Farxiga annual sales reaching about $1.5 billion by 2018.

SGLT-2 inhibitors led to weight loss in clinical trials, which can be an attractive advantage because Type 2 diabetes is closely associated with obesity.

The potential market for Type 2 diabetes treatments is enormous despite a crowded field with many medicines from several different classes from which to choose.

An estimated 90 percent to 95 percent of the more than 370 million people living with diabetes worldwide have Type 2, according to the International Diabetes Federation.

Many Type 2 diabetes patients require two or more medications to get their blood sugar down to target levels. Farxiga was tested in combination with several other widely used medicines.

"Farxiga provides an additional treatment option for millions of Americans with Type 2 diabetes," Curtis Rosebraugh, of the FDA's Center for Drug Evaluation and Research, said in a statement.

The FDA had initially rejected the Astra and Bristol-Myers drug in early 2012 over concerns about possible cancer and heart risks. The companies provided additional data that addressed those concerns to the satisfaction of the advisory panel and the agency.

Still, as a condition of approval, the FDA is requiring six post-marketing studies, including a cardiovascular outcomes trial to make sure the medicine does not increase the risk of heart attacks in patients deemed at high risk of heart disease, and a study to assess bladder cancer risk.

The FDA-approved label for Farxiga says the drug should not be used in patients who also have kidney disease or who are being treated for bladder cancer.
Thanks for reading CBS NEWS.
Create your free account or log in
for more features.