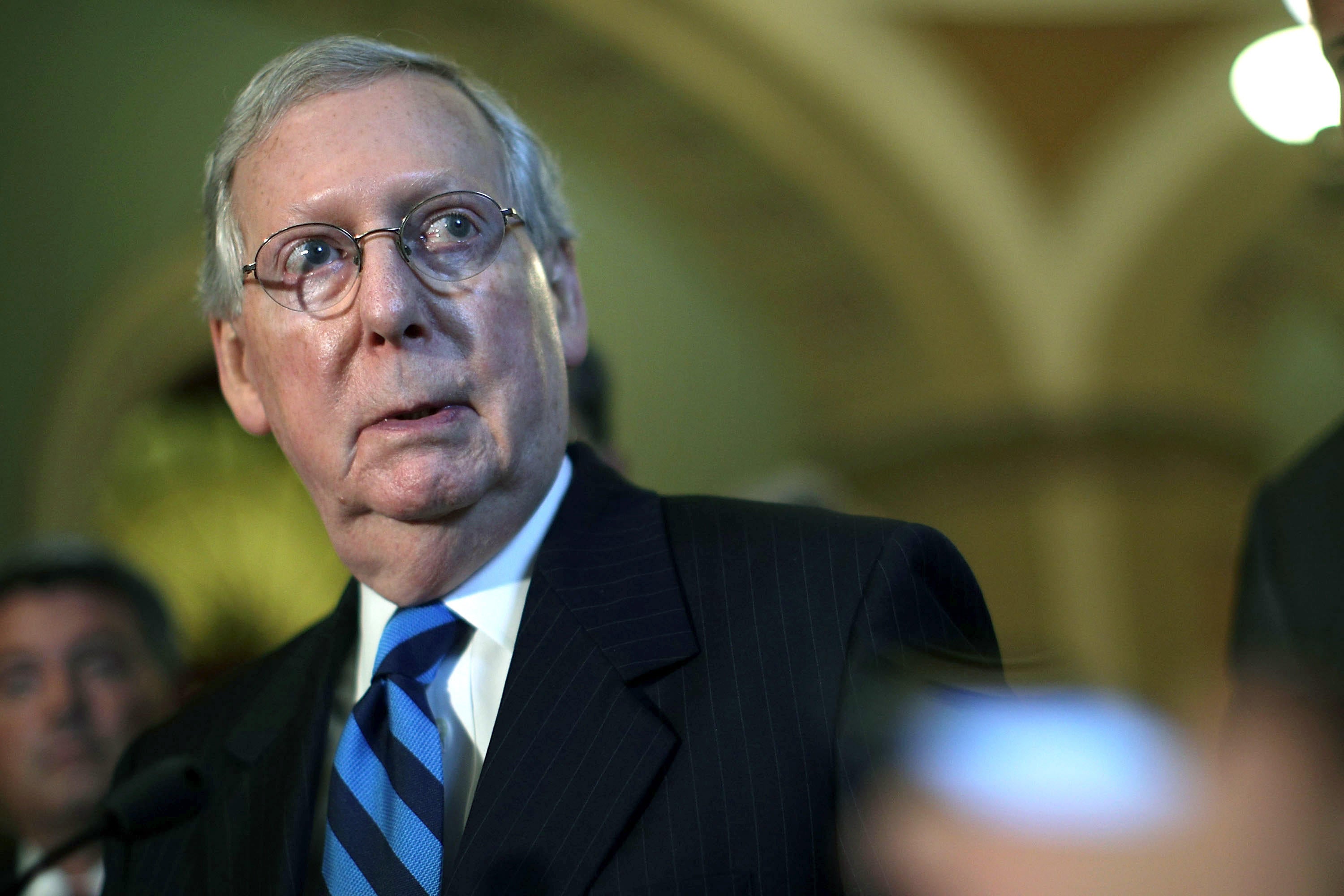 Fast-track for ACA repeal expires at end of September
Special budget instructions that Republicans were using to fast-track an Obamacare repeal with a simple majority will expire at the end of September, according to Sen. Bernie Sanders, I-Vermont, citing a ruling by the Senate parliamentarian.
Sanders, the ranking member of the Senate Budget Committee, revealed the decision about the reconciliation instructions on Friday in a statement.
"Now that the parliamentarian has determined that Senate Republicans cannot use reconciliation instructions to repeal the Affordable Care Act (ACA) beyond this fiscal year, we need to work together to expand, not cut, health care for millions of Americans who desperately need it," said Sanders.
The instructions were part of a 2017 budget resolution adopted by both GOP-controlled chambers, and that enabled Senate Republicans to try to pass a repeal of the ACA with 51 votes, rather than the 60 votes that are usually needed to pass legislation in the Senate.
In order to revive the Obamacare repeal process and pass it with 51 votes, the House and Senate would need to pass a completely new budget resolution with new reconciliation instructions.
Republicans had been focused on using the next possible reconciliation measure to pass an overhaul of the tax code. If they want to pair tax reform with health care reform, that is also a potential option. But getting to that point could take awhile. House Republicans haven't even voted yet on the next budget resolution, which would kick-start the lengthy process.
The parliamentarian's ruling deals a major blow to the Republican majority, which already faced a significant defeat when its multi-pronged health care repeal effort failed in the Senate by a single vote in July, since this could further delay the GOP agenda.
President Trump had been urging Congress over August recess to continue working toward repealing and replacing the 2010 health care law, even blasting Senate Majority Leader Mitch McConnell, R-Kentucky, for his inability to pass the bill earlier this summer. While McConnell has left the door open to revisiting health care, few Senate Republicans have the stomach to return to it.
In early August, Sen. Orrin Hatch, R-Utah, said Senate Republicans are not going to return to health care in the fall and will instead focus on tax reform.
"We're not going back to health care. We're in tax now. As far as I'm concerned, they shot their wad on health care and that's the way it is. I'm sick of it," Hatch, chairman of the Senate Finance Committee, told Politico.
Thanks for reading CBS NEWS.
Create your free account or log in
for more features.