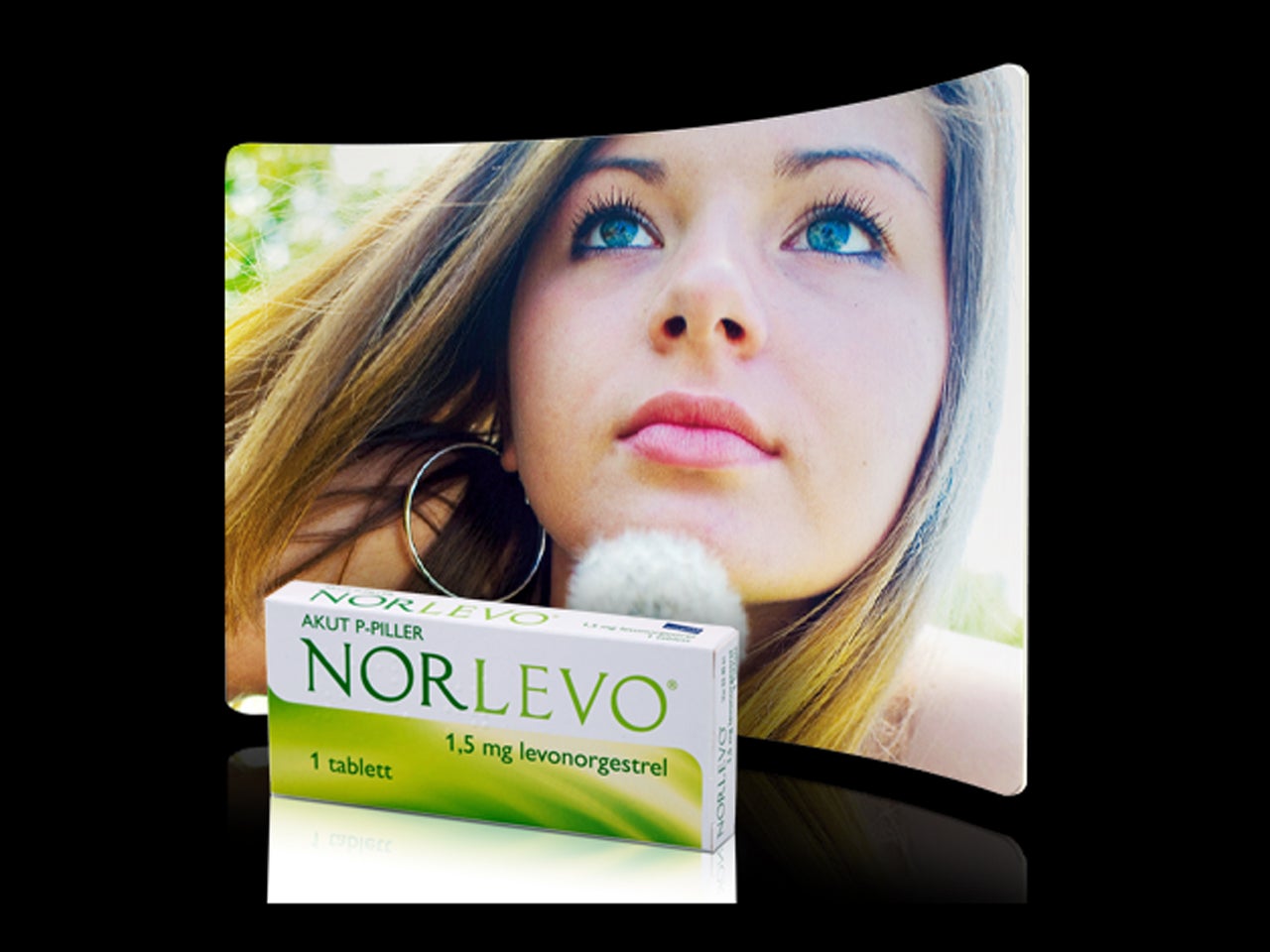 European morning-after pill Norlevo deemed ineffective for women over 176 pounds
A European version of the "morning-after pill" that is identical in formula to Plan B One-Step in the U.S. will update its packaging to show that it is not effective in women over 176 pounds.
The new warning label will also show that the emergency contraceptive starts to lose potency in women who weigh more than 165 pounds, so it is not recommended for anyone over this weight.
HRA Pharma, which is the French manufacturer of Norlevo, told Mother Jones that European pharmaceutical regulators approved their request to change their packaging information on Nov. 10.
The company said that a higher dose of the active ingredient, levonorgestrel, was not able to provide additional benefits for women who weighed more than 165 pounds. For women in this weight range, they suggested talking to their doctor about other contraception options, including intrauterine devices (IUD) or other oral medications.
The change was also confirmed to the New York Daily News by HRA Pharma CEO Erin Gainer. Gainer added that the labeling changes will take a few months.
"When we became aware that there appeared to be an impact on efficacy (linked to weight), we felt it was our ethical duty as a drug manufacturer to report it and be transparent," Gainer said.
The Centers for Disease Control and Prevention estimate that more than one-third of U.S. adults are obese. Being obese increases the chance of troubling health conditions including heart disease, stroke, Type 2 diabetes and certain types of cancer.
A study in Contraception in 2011 showed that obese women who took emergency contraception had a three times greater chance of the pill not working when compared to normal-weight women. When it came to pills containing levonorgestrel specifically, the risk of getting pregnant if they took that pill was higher than for the women who took pills containing ulipristal acetate (UPA), another active ingredient in some emergency contraceptives.
Norlevo contains the same 1.5mg dose of levonorgesterol as Plan B One-Step. Plan B One-Step is manufactured by Teva Pharmaceutical Industries in the United States. The company declined to comment on the issue to both Mother Jones and New York Daily News.
Plan B One-Step is the only over-the-counter, non-prescription emergency contraceptive available on the U.S. market for women of all ages. This medication and other morning-after pills reduce the chance a woman will get pregnant after she has had unprotected sex. Plan B One-Step works best if taken within three days of sexual intercourse. It will not halt a pregnancy if a woman is already pregnant, and studies have not shown it will harm a fetus.
In addition to Plan B One-Step, the Food and Drug Administration also has approved Plan B, which is available over-the-counter for women over 17 and requires a prescription for anyone under the age limit. Ella, another morning-after pill, requires a doctor's prescription regardless of the person's age.

The FDA has proposed a new rule to allow generic manufacturers to update their own safety information without the brand-name company doing so first. However, until that becomes law, generic manufacturers of Plan B One-Step will not be able to add a warning until Teva Pharmaceutical Industries believes it is necessary to do so.

Thanks for reading CBS NEWS.
Create your free account or log in
for more features.