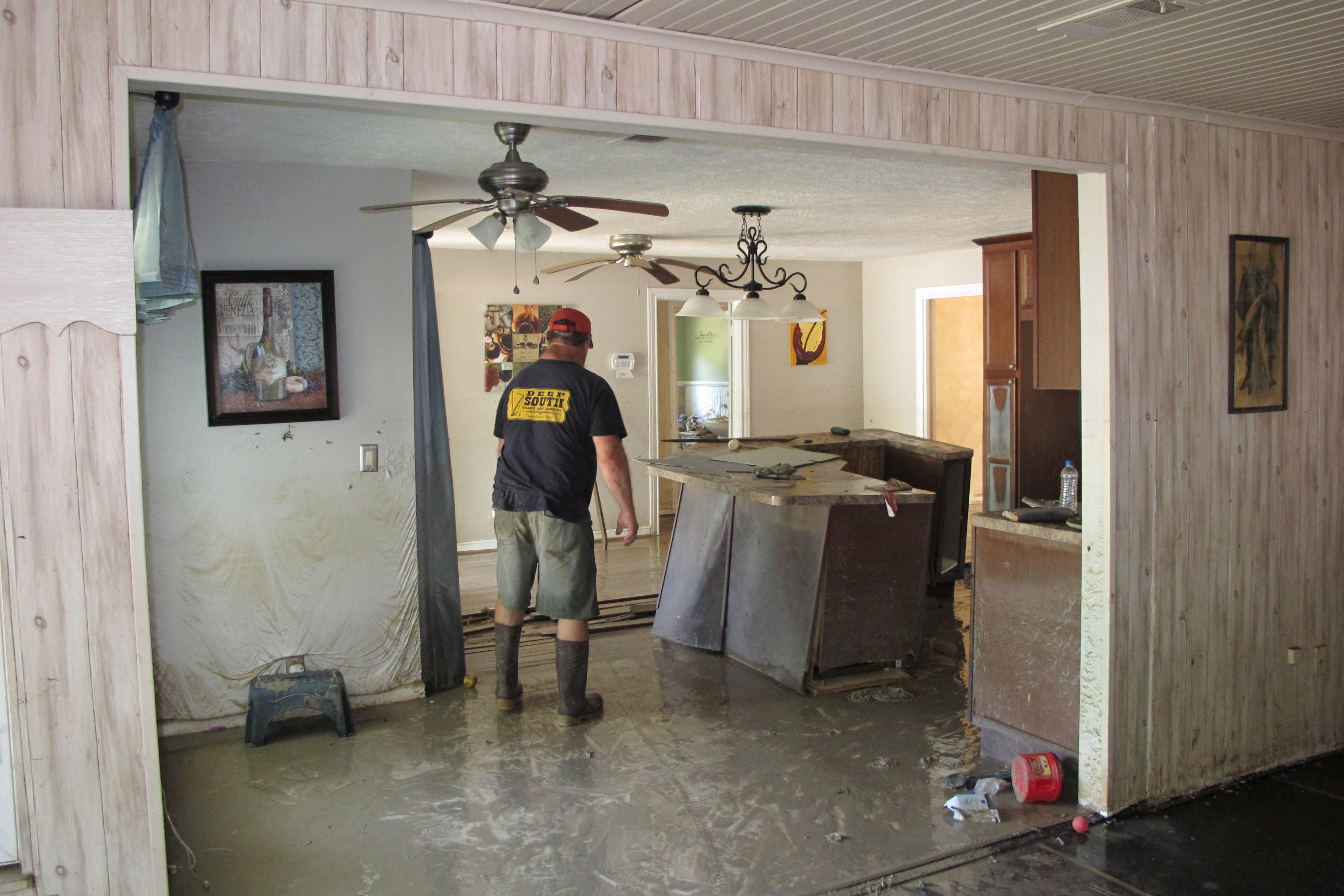 EPA slams reporter over story on flooded toxic waste sites in Houston
The Environmental Protection Agency (EPA) issued a press release Sunday that slammed a reporter by name over a story about the flooding of toxic waste sites in the aftermath of Hurricane Harvey.
"Yesterday, the Associated Press' Michael Biesecker wrote an incredibly misleading story about toxic land sites that are under water," said the release written by Associate EPA Administrator Liz Bowman.
It went on to say that he "had the audacity to imply that agencies aren't being responsive to the devastating effects of Hurricane Harvey." Beyond stating that the report was inaccurate, the EPA accused Biesecker of creating "panic" and of politicizing the work of first responders "who are actually in the affected area," as opposed to Biesecker, who the EPA stated was "reporting from the comfort of Washington."
Biesecker had written a story, with AP's on-the-ground reporting about the effects of Harvey on people who live close to toxic waste sites -- known as Superfund sites -- and concerns about whether the flooding of those sites could spread waste to homes and other areas. An AP reporter visited several of the communities close to Superfund sites in the Houston area that had experienced flooding.
After the waters receded in Crosby, which is situated between two Superfund sites, "a sinkhole the size of a swimming pool had opened up and swallowed two cars," Biesecker wrote. "The acrid smell of creosote filled the air."
The EPA complained that an early version of the story omitted the fact that "EPA has already conducted initial assessments at 41 Superfund sites – 28 of those sites show no damage, and 13 have experienced flooding."
However, Biesecker's report says that this information was not released by the EPA until "hours after the AP published its first report." Biesecker went on to point out that the EPA said it "had not yet been able to physically visit the Houston-area sites, saying the sites had 'not been accessible by response personnel,'" though it had checked on Superfund sites in Corpus Christi, which had "no significant damage."
The EPA also went on to criticize Biesecker about an error in a previous story that the AP acknowledged.
The AP is standing by its story and its reporters.
"We object to the EPA's attempts to discredit that reporting by suggesting it was completed solely 'from the comforts of Washington' and stand by the work of both journalists who jointly reported and wrote the story," according to a statement issued by AP executive editor Sally Buzbee.
Bowman concluded, "EPA is monitoring Superfund sites around Houston and we have a team of experts on the ground working with our state and local counterparts responding to Hurricane Harvey. Anything to the contrary is yellow journalism."
Thanks for reading CBS NEWS.
Create your free account or log in
for more features.