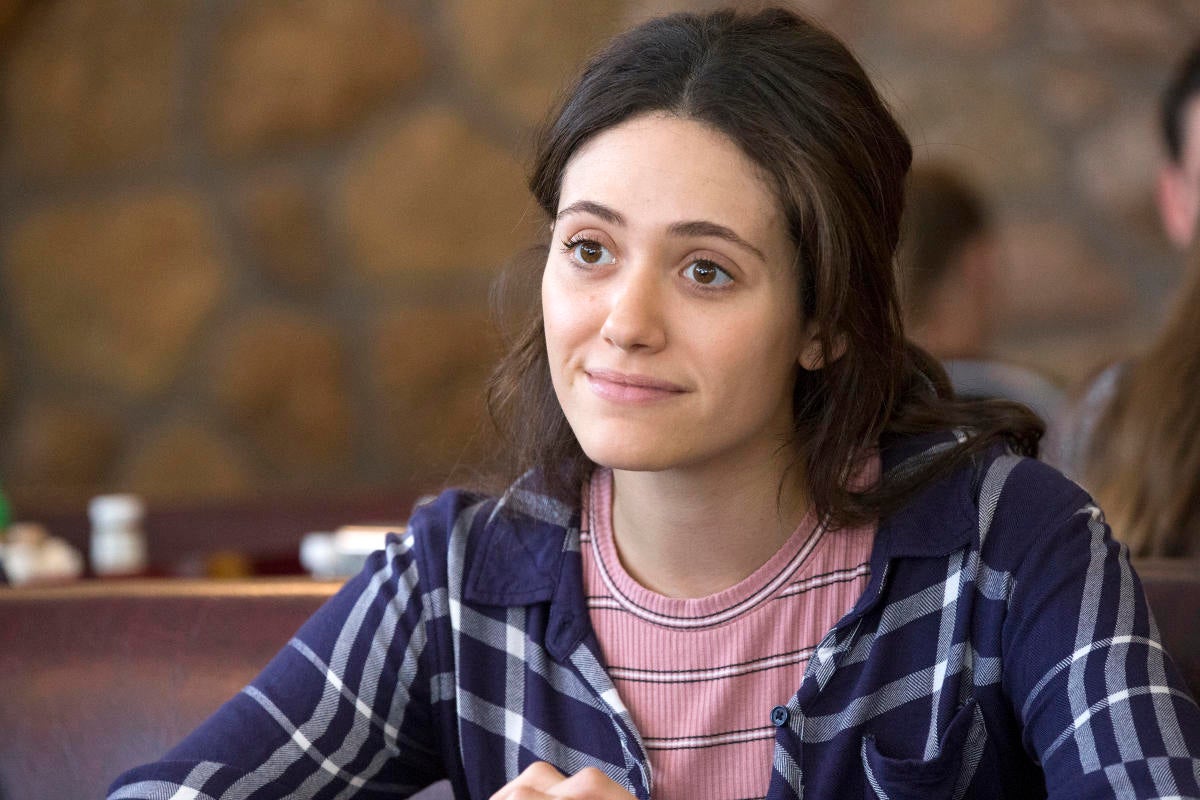 Emmy Rossum announces she's leaving "Shameless"
Emmy Rossum announced on Thursday that she's leaving "Shameless" after nine seasons. The actress has starred in the Showtime series as Fiona Gallagher since 2011. She wrote a heartfelt letter to the show, her colleagues and her fans on Facebook and talked about how much she cherished her time on the show.
Rossum said that before "Shameless," she was used to constantly working on new projects with new people. She wrote, "I never realized how much I actually craved the kind of continuity that this show has given me. And given all of us in the crew. Season after season I'm amazed that our same crew comes back. And it's not just because it's a wonderfully written, wonderfully layered show. There are these real connections, real friendships that bring us back season after season after season."
The actress, who grew up an only child, said her role as Fiona -- the eldest of six children -- was a dream come true.
"I never had a big family," she said. "Being ensconced in that messy Gallagher family love is something I'd always dreamed of. But even off set, it feels real. ... This kind of stability, this family, has nurtured me and made feel safe enough to stretch and grow creatively."
Rossum lauded her colleagues for their excellence on the show.
"Malcolm Gladwell says it takes 10,000 hours to become truly good at something. To become world class," she explained. "Well by my calculation, 100 episodes, 7 days per episode (plus Chicago weeks), 12 hour days, we're just at about 10,000 hours. So I guess we're finally good at this. I can say for certain that this cast and crew, who I've been have truly honored to work alongside, are world class. I am proud and I'm filled with gratitude."
The actress did not explain why she was leaving, but said in closing, "I know you will continue on without me, for now. There is much more Gallagher story to be told. I will always be rooting for my family. Try not to think of me as gone, just think of me as moving down the block."
Executive producer John Wells said in a statement, "Emmy Rossum will forever be part of the 'Shameless' family. She has been integral to the show's success, from her wonderful portrayal of Fiona to her leadership role on set, as well as directing multiple episodes of the series. We are hard at work now creating a season nine finale for 'Shameless' which we hope will provide a Gallagher-worthy sendoff for Fiona that honors the great work Emmy has done. It is always bittersweet when an ensemble member decides to move out of the proverbial house, but our door will always remain open for Fiona to return home for a visit, or to move back in."
Showtime president of programming Gary Levine said in a statement, "We were saddened when Emmy Rossum let us know that the upcoming ninth season of 'Shameless' would be her last. But we are filled with an overwhelming sense of joy and gratitude for Emmy's inspired work on our series, of course in front of the camera but also behind it."
In 2016, Rossum confronted the producers of "Shameless" over unequal pay; at the time, she made less than her co-star, William H. Macy. She successfully renegotiated her contract and returned for Season 8.
Season 9 premieres Sept. 9 on Showtime.
Thanks for reading CBS NEWS.
Create your free account or log in
for more features.