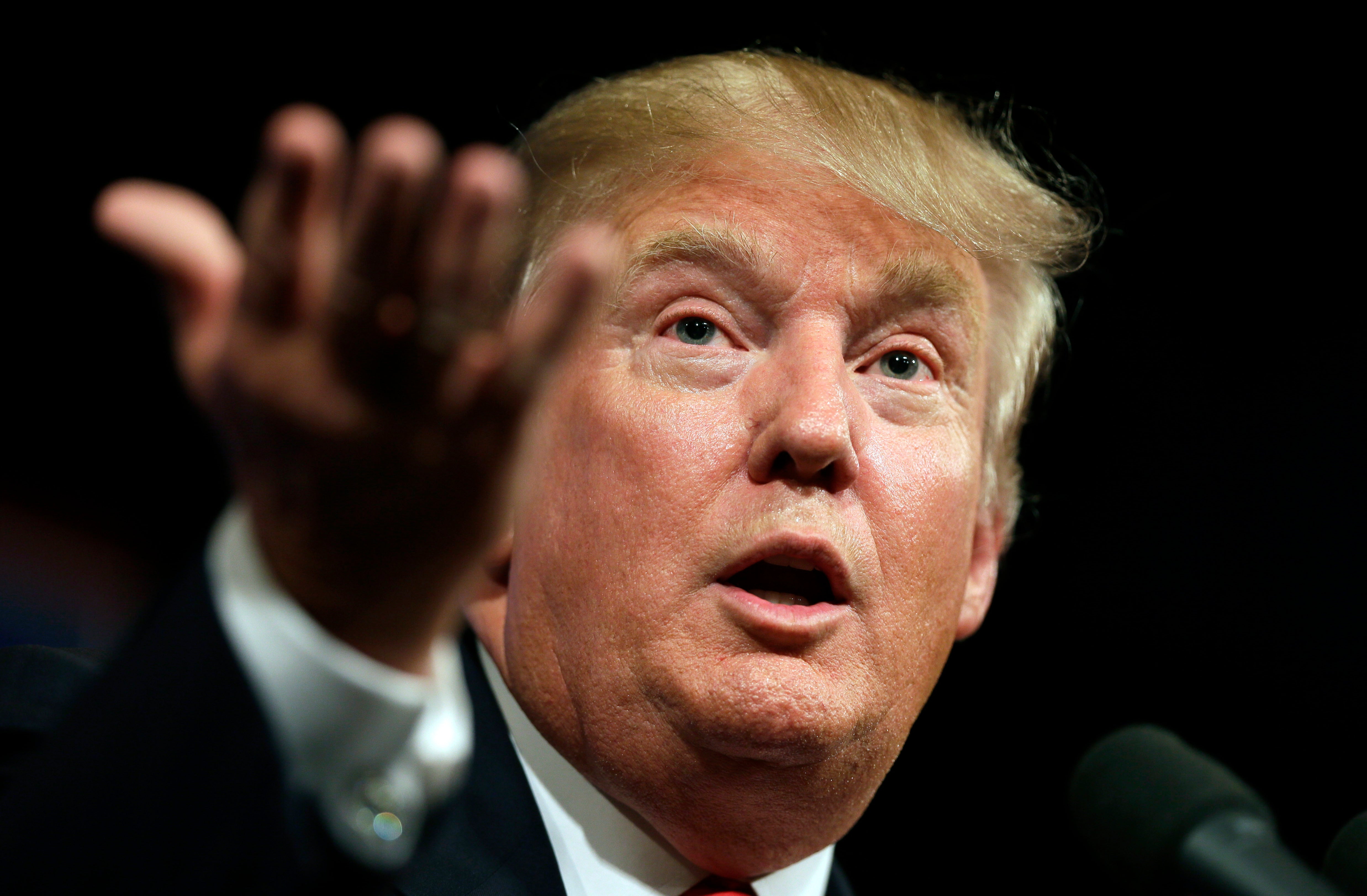 Donald Trump doubles down on Mexican immigrant remarks
NEW YORK --Republican presidential candidate Donald Trump is doubling down on his description of Mexican immigrants as criminals.
The GOP businessman issued a statement Monday responding to critics in and out of his party. Trump called Mexican immigrants criminals and rapists as he launched his presidential bid last month.
Several businesses, including NBC, Univision and Macy's department stores, have cut ties with Trump in the wake of the inflammatory remarks.
In his new statement, Trump reposted his original comments and asked, "What can be simpler or more accurately stated? The Mexican Government is forcing their most unwanted people into the United States. They are, in many cases, criminals, drug dealers, rapists, etc."
He added, "[M]any fabulous people come in from Mexico and our country is better for it." He then called the United States "a dumping ground for Mexico" and warns that "tremendous infectious disease is pouring across the border."
Trump also came under fire Monday for retweeting a message from a Twitter user that suggested former Florida Gov. Jeb Bush "has to like the Mexican illegals because of his wife." Bush's wife Columba was born in Mexico. The retweet has since been removed from Trump's page.
"Mr. Trump did not write this tweet," a Trump spokeswoman emphasized to the Associated Press on Monday. "This was a retweet from somebody else on the posting of a major story that appeared on Breitbart."
Bush spokeswoman Allie Brandenburger responded in a statement: "It's not surprising Donald Trump deleted his offensive tweet. As Governor Bush has said, Trump's comments on immigrants were wholly inappropriate and not reflective of the Republican Party's views."
As he continues absorbing criticism, Trump will soon be getting some outside help from a super PAC supporting his candidacy.
The group, "Make America Great Again," was started by anonymous friends and associates of Trump, who has estimated his own net worth at over $8 billion.
The group's founders explained in a statement, "America is trapped in a dangerous spiral of overregulation that is stifling the American spirit and causing our country to fall further behind every day. Today America requires proven and successful leaders who will return our country to excellence. Make America Great Again is supporting leaders who will answer that charge, including Donald Trump."
Trump is among more than a dozen Republicans running for president.
Thanks for reading CBS NEWS.
Create your free account or log in
for more features.