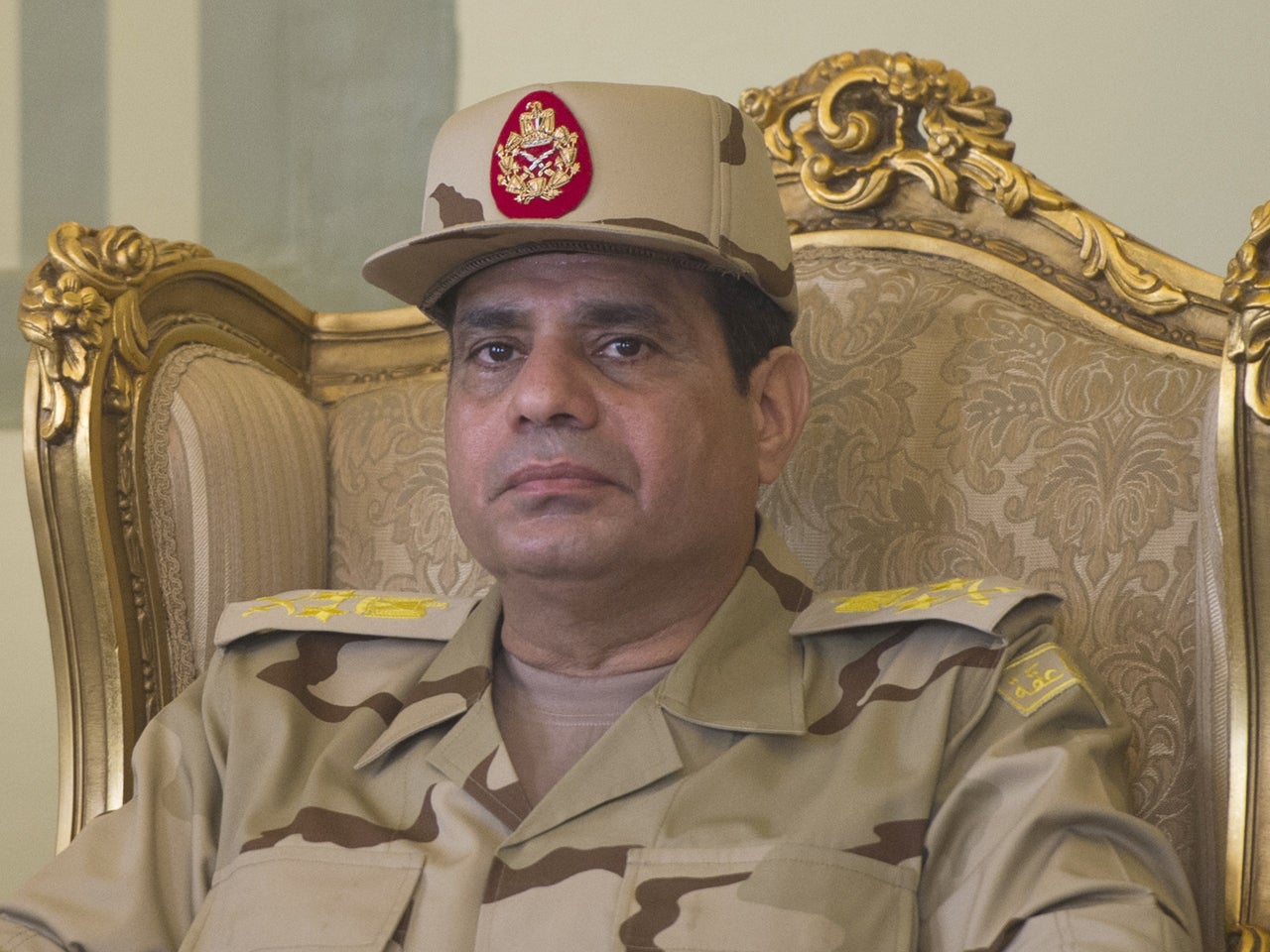 Egypt's army delivers an ominous warning
CAIROEgypt's army chief warned on Sunday that the military is ready to intervene to stop the nation from entering a "dark tunnel" of internal conflict.
Gen. Abdel-Fattah el-Sissi spoke a week ahead of mass protests planned by opponents of Islamist President Mohammed Morsi. There are fears the demonstrations calling for Morsi's ouster will descend into violence after some of the president's hard-line supporters vowed to "smash" them. Others declared protesters were infidels who deserve to be killed.
El-Sissi's comments were his first in public on the planned June 30 protests. Made to officers during a seminar, they reflected the military's frustration with the rule of Morsi, Egypt's first freely elected president who completes one year in office on June 30.
His comments, posted on the military's Facebook page, could add pressure on Morsi as he braces for the protests after he spent his first year in office struggling with a host of problems that he is widely perceived to have failed to effectively tackle, like surging crime, rising prices, fuel shortages, power cuts and unemployment.
El-Sissi also appeared to lower the threshold for what warrants intervention by the military. Earlier he cited collapse or near collapse of the state.
He said that while the military has recently stayed out the political fray and focused instead on its combat capabilities, its patriotic and moral responsibility toward Egyptians obliges it to intervene and stop Egypt from "slipping into a dark tunnel of conflict, internal fighting." He said sectarian violence and the collapse of state institutions would also justify intervention.
He urged all parties to use the week left before the June 30 protests to reach a "genuine" understanding to defuse the crisis. "We have a week during which a great deal can be achieved. This is a call that is only motivated by love of the nation, its presence and future."
"Those who think that we (the military) are oblivious to the dangers that threaten the Egyptian state are mistaken. We will not remain silent while the country slips into a conflict that will be hard to control," he said.
In a thinly veiled warning to Morsi's hard-line backers, el-Sissi said: "It is not honorable that we remain silent in the face of the terrorizing and scaring of our Egyptian compatriots. There is more honor in death than watching a single Egyptian harmed while his army is standing idly by."
El-Sissi also warned that the military will no longer tolerate any "insults" to the armed forces and its leaders, a reference to a series of comments by leaders of the Muslim Brotherhood, of which Morsi hails, that were perceived by the military as insults.
The military took over power after President Hosni Mubarak's ouster in 2011. They remained at the helm for nearly 17 months before handing over to Morsi. In August, Morsi retired the military's top two generals, ending the de facto military rule of Egypt that dates back to a 1952 coup that toppled the monarchy.
Morsi appointed el-Sissi as military chief and defense minister, leading many to believe he would be beholden to the president. But el-Sissi, through a series of subtle but telling hints, has shown his displeasure over Morsi's policies.
Morsi's comrades in the Brotherhood have made it clear that they want the military to focus entirely on protecting the nation against outside threats, but el-Sissi has countered by making clear that maintaining the security and stability of the nation was part of the military's mandate.
Thanks for reading CBS NEWS.
Create your free account or log in
for more features.