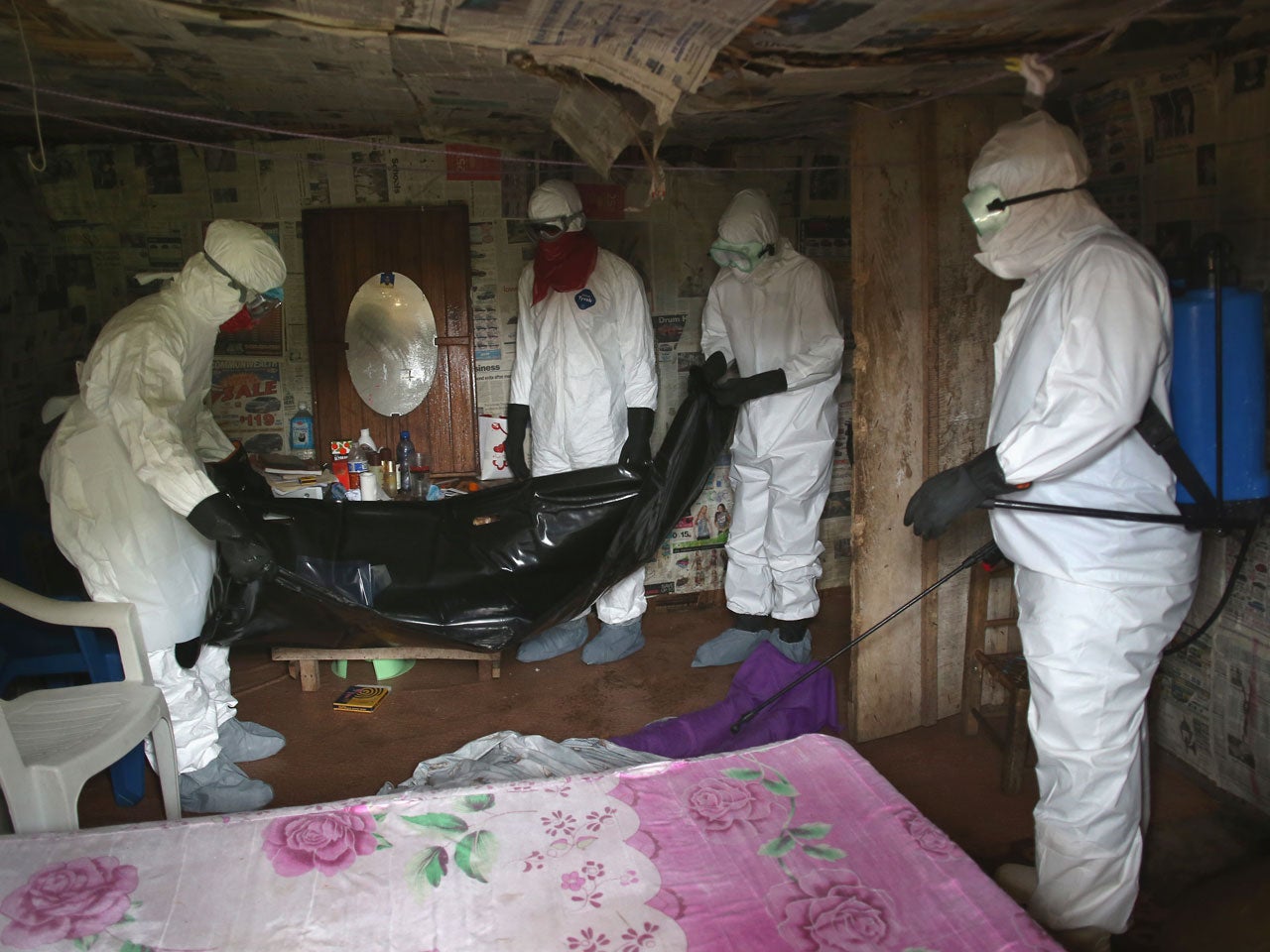 Ebola outbreak death toll tops 1,200, WHO says
GENEVA - The Ebola outbreak in West Africa has killed more than 1,200 people since it began in December 2013, the World Health Organization said Tuesday.
More than 2,200 have been sickened, according to the U.N. health agency's latest numbers. There were 84 new fatalities reported between Aug. 14 and 16, reports The New York Times.
Authorities have struggled to contain the outbreak, which started in Guinea and has spread to Liberia, Sierra Leone and Nigeria. There are quarantines and travel restrictions for the sick and those in contact with them, sometimes including whole villages and counties, but officials warned that the restrictions have sometimes hampered food deliveries.
The U.N. World Food Program has said that it is preparing to deliver food to 1 million people over the next three months.
"I think now there is a high vigilance in all countries," Fadela Chaib, a spokeswoman for WHO, told reporters in Geneva. "I can't remember the last time we fed 1 million people in a quarantine situation."
Also complicating attempts to contain the outbreak has been rampant mistrust in local communities of aid workers. Over the weekend, an isolation clinic in Liberia's capital was swarmed by a mob, which freed patients and stole infected goods like bedding.
Assistant Health Minister Tolbert Nyenswah told CBS News' Debora Patta on Monday "many of the (patients that fled) have been picked up and isolated again."
None of those who fled had been confirmed with Ebola and the process of screening them was continuing, Nyenswah told the Associated Press on Sunday.
There were concerns the raid could fuel the spread of Ebola in a slum where at least 50,000 people live. Police said the looters stole bloody sheets and mattresses, which could carry the infection.
The World Health Organization is scaling up its international response, saying extraordinary measures are needed to contain the virus.
Ebola is spread through direct contact with bodily fluids and there is no licensed treatment. The only way to contain the disease is to isolate the sick and closely watch those they have come into contact with for signs of infection.
Thanks for reading CBS NEWS.
Create your free account or log in
for more features.