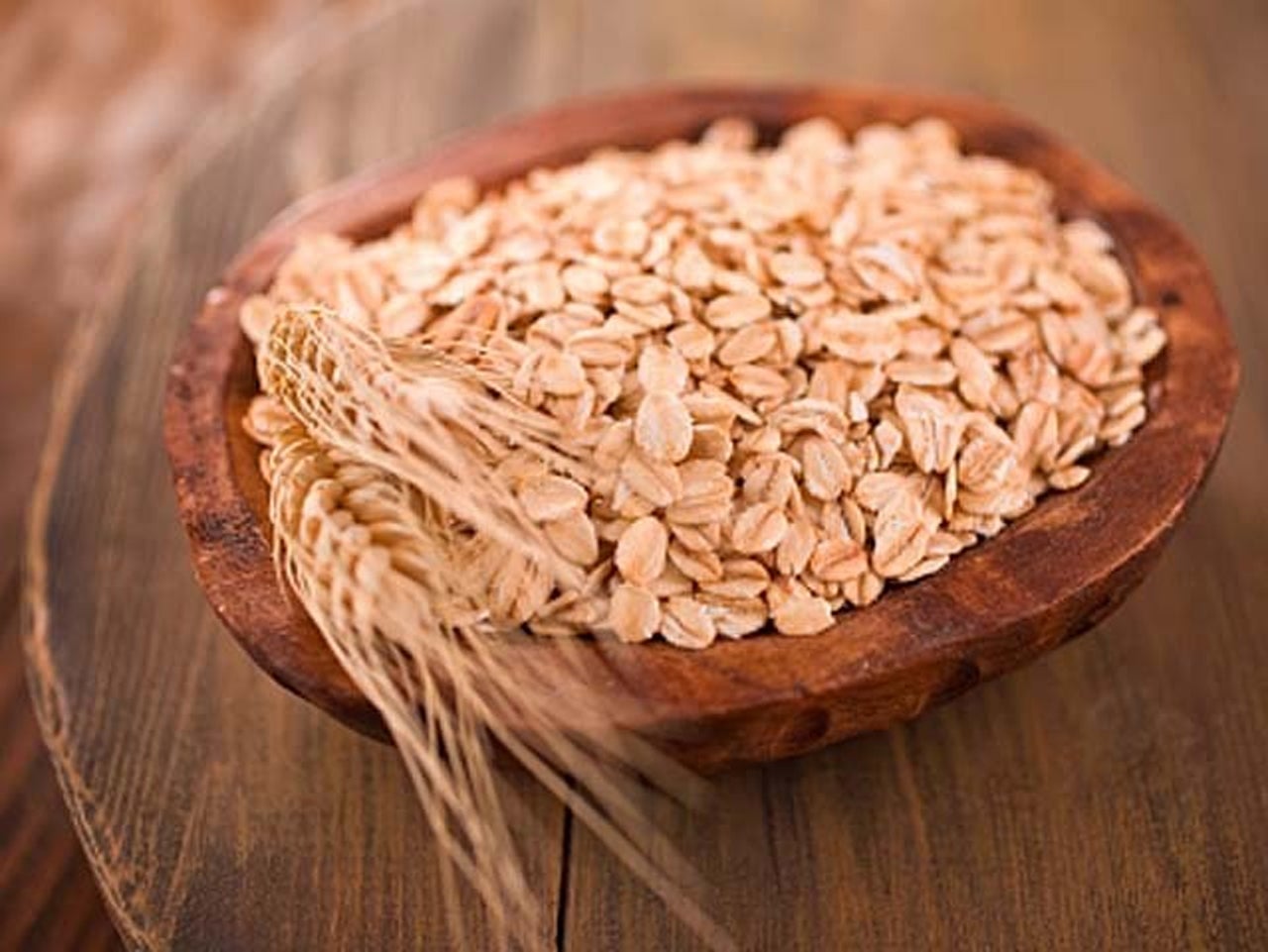 Eating more fiber may lower stroke risk
Increasing your fiber intake may decrease your stroke risk.
A new study shows that each seven-gram increase of fiber intake was associated with a 7 percent decrease in first-time stroke risk.
Dietary fiber -- which is found in fruits, vegetables, whole grains and legumes -- is the part of the plant that your body doesn't absorb during digestion. Not only does it make you feel full faster, it aids in digestion and helps prevent constipation. To eat seven grams, you'll have to consume one serving of whole wheat pasta plus two servings of fruits or vegetables.
Studies have shown that fiber can reduce risk factors for stroke like high blood pressure and high blood levels of low-density lipoprotein (LDL) "bad" cholesterol, the study authors pointed out. Strokes kill 130,000 Americans each year, or 1 in 18 deaths, according to the Centers for Disease Control and Prevention.
"Greater intake of fiber-rich foods -- such as whole-grains, fruits, vegetables and nuts -- are important for everyone, and especially for those with stroke risk factors like being overweight, smoking and having high blood pressure," lead author Diane Threapleton, M.Sc., Ph.D. candidate at the University of Leeds' School of Food Science & Nutrition in Leeds, United Kingdom, said in a press release.
Researchers looked at eight studies published between 1990 and 2012 that looked at all kinds of strokes. Four specifically analyzed risk of ischemic stroke -- when a clot blocks a blood vessel from bringing blood to the brain -- which accounts for 87 percent of strokes. Three looked at hemorrhagic stroke, which is when a blood vessel bursts. The researchers looked at all the findings together and factored in other stroke risk factors like age and smoking.
Fiber can come in two forms, soluble (which means it can dissolve in water) and insoluble. Total dietary fiber increases were shown to make a difference, but it was unclear which form helped more.
The authors noted that American women consume about 13 grams of fiber, and men eat about 17 grams a day. The American Heart Association recommends at least 25 grams per day, which equals six to eight servings of grains and eight to 10 servings of fruits and vegetables.
"(Increasing) seven grams a day increase is an achievable goal," senior author Victoria J. Burley, a senior lecturer in nutritional epidemiology at the University of Leeds in England, said to the Los Angeles Times. "You're talking about swapping white bread for whole wheat or increasing vegetable and fruit by two portions a day."
Lona Sandon, a registered dietitian and an assistant professor of clinical nutrition at the University of Texas Southwestern Medical Center in Dallas, told HealthDay that this shows that choosing healthier options like a plant-based diet can help people, because Americans don't eat enough fruits and vegetables.
"In the end this is about getting down to basics: eating four to five cups of fruit a day, making half your grains whole grains, that kind of thing," Sandon, who was not involved with the study, said. "If you want to be healthy, we know this works."
The study appeared in Stroke on March 28.
Thanks for reading CBS NEWS.
Create your free account or log in
for more features.