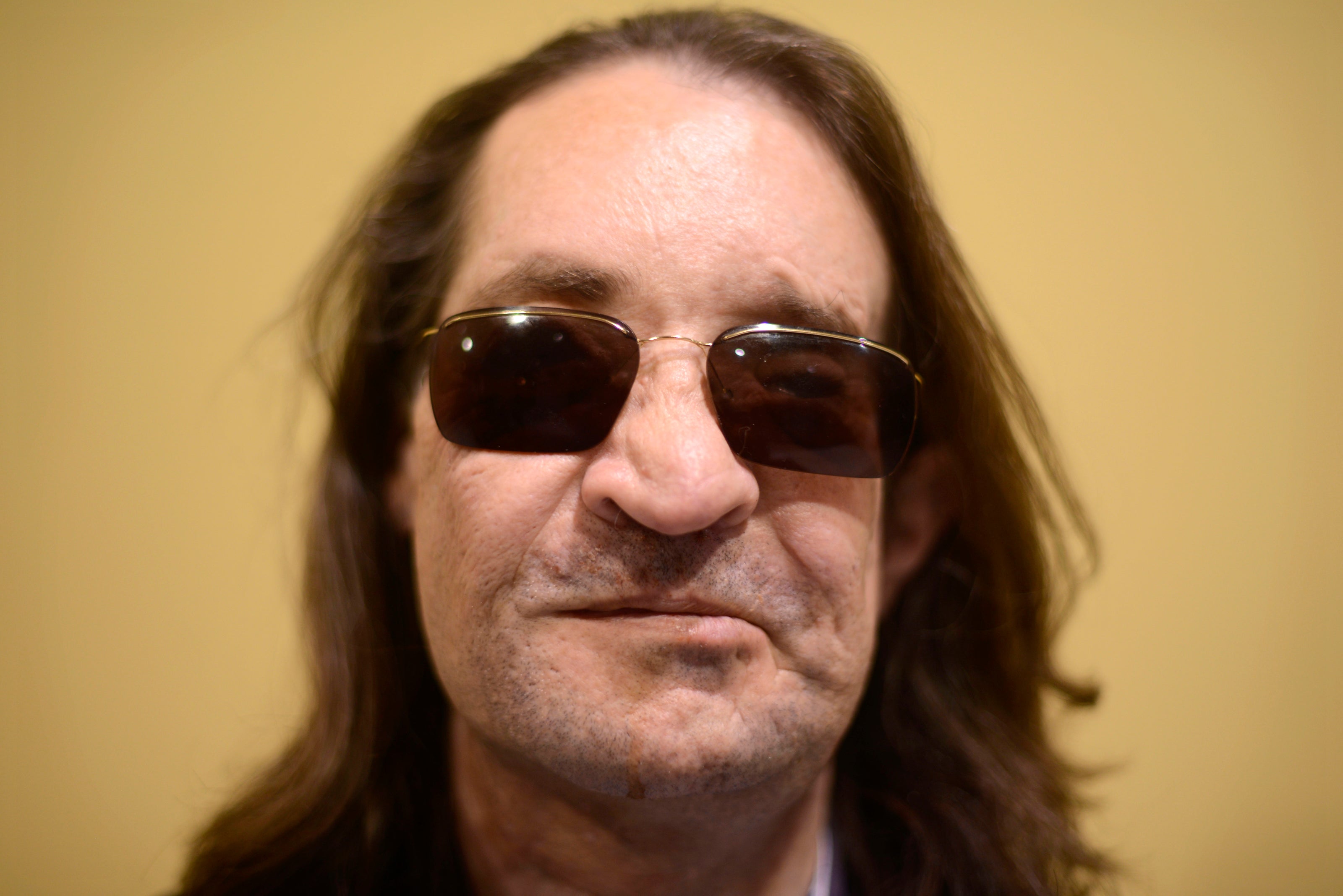 Face transplant recipients see progress years later
Doctors are seeing new progress in several of the first full-face transplant recipients in the United States.

Researchers are reporting several of the patients have experienced changes in how blood vessels in their faces reorganized themselves. The finding could be key for planning future face transplants.
"All three patients included in this study at Brigham and Women's [Hospital] maintain excellent perfusion, or blood flow, the key element of viability of the facial tissues and the restoration of form and function to those individuals who otherwise had no face," study co-author Dr. Frank J. Rybicki, director of BWH's Applied Imaging Science Laboratory, said in a press release.
In March 2011, Texas construction worker Dallas Wiens became the first American to receive a full-face transplant at 25 years old. He had been injured in 2008 when an electrical wire burned him while painting at a church. The 15-hour surgery took place at Brigham and Women's Hospital in Boston, and was led by surgeon Dr. Bohdan Pomahac.

Less than a month after Wiens' transplant, BWH surgeons performed a face transplant on Indiana 30-year-old Mitch Hunter, who was disfigured after an auto accident, and the following month gave a transplant to Charla Nash, whose face was mauled by her neighbor's chimpanzee in 2009.

Following those successful procedures, shotgun accident victim Richard Lee Norris underwent a full-face transplant in 2012 at the University of Maryland Medical Center, and in 2013, Carmen Blandin Tarleton, the victim of a disfiguring lye attack, underwent the procedure at BWH.

For the new study, presented Dec. 4 at a medical conference of the Radiological Society of North America in Chicago, researchers revisited the three transplant recipients who got the surgeries at BWH one full year after the procedure. The patients were given advanced imaging scans that allowed researchers to view how the body stimulates existing blood vessels to change shape and form new connections.

They found new blood vessel networks branched out toward the ears and to the back of the head, and large arteries and veins formed close to the jaw. The researchers explained such vascular reorganization is critical to maintain blood flow.

They added that the findings could help improve surgical planning for face transplant patients and cut down on operation time. For example, some studies have recommended joining multiple arteries and veins in the face to ensure adequate blood flow. But the new research suggests a single connection may be enough, and ultimately a lot faster to perform. This could also reduce complications from the complex surgery.
In Dec. 2011, the New England Journal of Medicine followed up with the three first BWH face transplant recipients to report on their ongoing progress, including infections and a single episode of rejection in both Hunter and Nash.
Wiens said in April 2012 he could feel some sensation return to his face and felt his daughter kiss him, which brought tears to his eyes. He got married this past March to Jamie Nash, a 30-year-old who suffered severe burns following a 2010 car accident.
He was on hand Wednesday at the medical conference to update reporters on his progress.
"My entire life is a miracle," Wiens, now 28, said at a press conference, as reported by the Associated Press. He added that he and his wife Jamie Nash, a 30-year-old who suffered severe burns in a 2010 car crash, "are so much in love."
"There is life after tragedy," said Wiens.
Thanks for reading CBS NEWS.
Create your free account or log in
for more features.