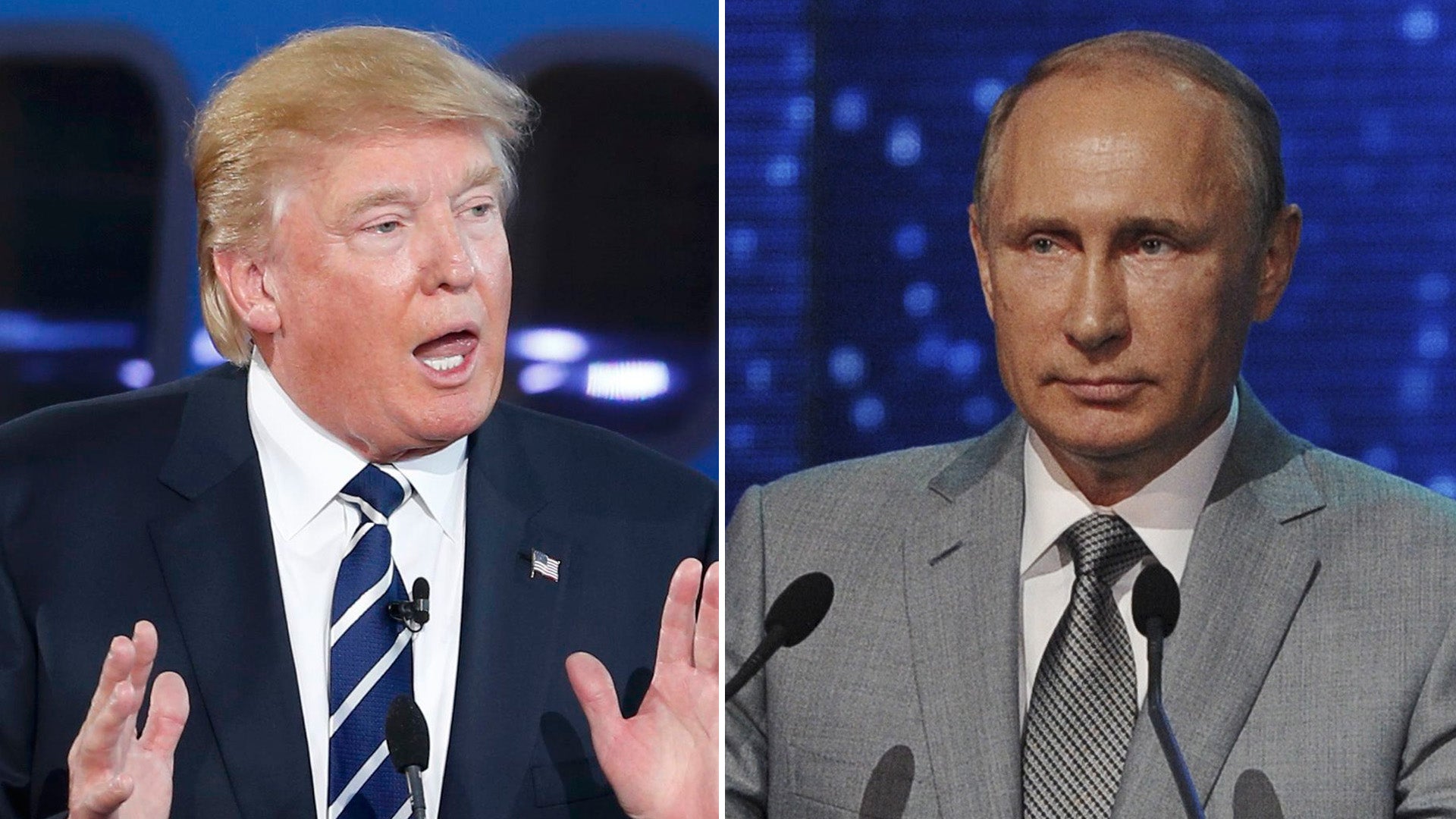 Donald Trump weighs in on Putin a day after being praised by him
Donald Trump basked in the praise of Russian President Vladimir Putin and returned the compliment by noting Putin's poll numbers "in the 80s" and calling him "powerful" during an interview Friday morning.
In the interview, on MSNBC's "Morning Joe," host Joe Scarborough asked Trump whether he'd considered the brutality of Putin's tactics. Scarborough pointed out that Putin "is also a person who kills journalists, political opponents, and invades countries. Obviously that would be a concern, would it not?"
Trump responded, "He's running his country, and at least he's a leader, unlike what we have in this country."
Scarborough seemed taken aback and followed up, "But again -- he kills journalists that don't agree with him," he said.
"I think our country does plenty of killing, also, Joe, so, you know," Trump replied. "There's a lot of stupidity going on in the world right now, Joe. A lot of killing going on. A lot of stupidity. And that's the way it is. But you didn't ask me the question, you asked me a different question. So that's fine."
Then Scarborough, who said he was "confused" by the GOP front runner's response, asked one more time for clarification, saying, "I mean, you obviously condemn Vladimir Putin killing journalists and political opponents, right?"
"Oh sure, absolutely," Trump replied.
Jeb Bush responded to Trump's apparent warm feelings toward Putin with a tweet:
And Trump had a ready response -- slapping at Bush's use of just his first name in his campaign logo:
At his annual news conference Thursday, Putin called Trump an "outstanding and talented person." Trump in the past has said he thinks he would "get along very well with" Putin, and that he has "a great relationship with the people of Russia."
CBS News' Katiana Krawchenko contributed to this report.
Thanks for reading CBS NEWS.
Create your free account or log in
for more features.