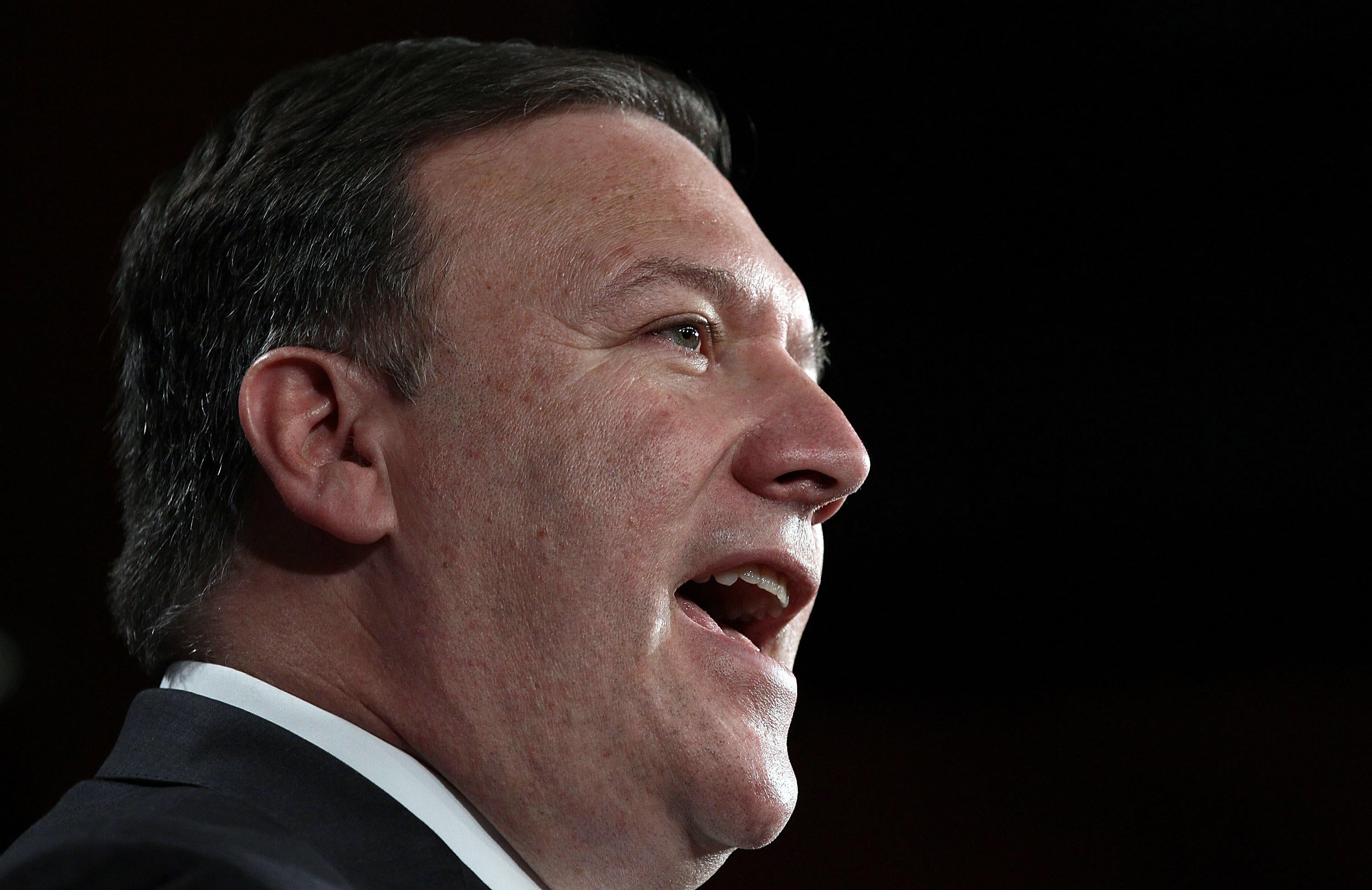 Donald Trump picks Kansas Rep. Mike Pompeo to run CIA
President-elect Donald Trump has picked Kansas Rep. Mike Pompeo to be his CIA director, CBS News has confirmed.
CBS News chief White House correspondent Major Garrett reports Pompeo was offered the job Friday morning, and Pompeo accepted the offer.
"I am honored and humbled to accept the President-elect's nomination to lead the Central Intelligence Agency. This was a difficult decision. I have genuinely loved representing the people of Kansas in Congress—working to make our community stronger and more prosperous," Pompeo said in a statement. "But ultimately the opportunity to lead the world's finest intelligence warriors, who labor tirelessly to keep this nation and Kansas safe, is a call to service I cannot ignore."
The Kansas congressman serves on the Energy and Commerce and House Intelligence committees, and he also served on the House Select Benghazi Committee. He has criticized Hillary Clinton and questioned her at length during her testimony before the committee.
Pompeo opposed the Iran nuclear deal, and he has supported the NSA's data collection programs, calling them "lawful and constitutional, but also consistent with the critical mission of defeating radical Islamic terrorism."
Earlier this year, Pompeo said that he hoped that NSA hacker Edward Snowden could be brought back to the U.S. from Russia and "given due process," and "the proper outcome would be that he would be given a death sentence."
The GOP-controlled Senate would have to confirm him to lead the agency. Pompeo was elected in the tea party wave in 2010 and has sterling credentials -- according to his website, he's the former CEO of an oilfield company and also of an aerospace company he founded. And Pompeo is also a Harvard-trained lawyer who graduated first in his class at West Point.
House Intelligence Committee Chairman Devin Nunes of California said in a statement Friday that Pompeo is "one of the most respected voices in the House on national security issues."
"I am pleased that Mike Pompeo has been nominated as the next director of the Central Intelligence Agency. Mike has spent an immense amount of time in the field all across the world meeting with our intelligence professions and service members on behalf of the House Intelligence Committee," Nunes said. "I am confident his nomination will be widely supported within the CIA and I look forward to his fast approval by the Senate."
Thanks for reading CBS NEWS.
Create your free account or log in
for more features.