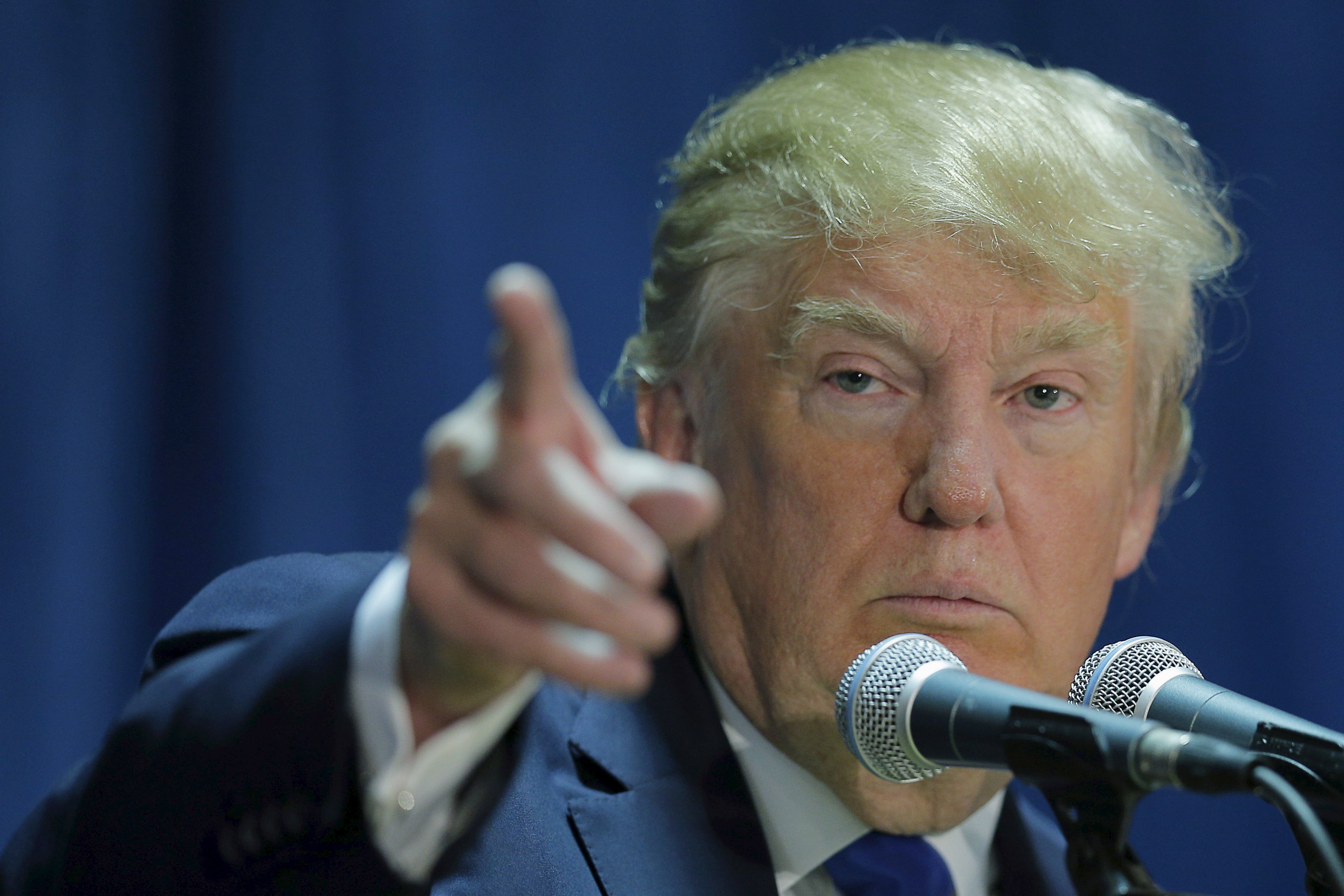 Donald Trump on Syrian refugees: "They send them to the Republicans"
Donald Trump is claiming that Syrian refugees are being sent only to states with Republican governors, rather than Democratic governors.
Trump made the assertion on a radio show Tuesday. "They send them to the Republicans, not to the Democrats, you know, because they know the problems. In California, you have a Democrat as a governor," Trump said, in an interview on the "Laura Ingraham Show." "In Florida, you have Rick Scott. So you know they send them to the Republicans because you know why would we want to bother the Democrats? It's just insane. Taking these people is absolutely insanity. I don't know if you know. They're talking about hundreds of thousands potentially. Hundreds of thousands."
The states that have taken in the most Syrian refugees this year are California (218 refugees), Texas (194), Michigan (188), Arizona (153), Illinois (131), Pennsylvania (119), Florida (104), Kentucky (92), New Jersey (75) and Ohio (72), according to the Associated Press.
California, Pennsylvania and Kentucky are all currently governed by Democrats. The other states listed have Republican governors, but it is also true that Republicans control the majority of the state houses across the U.S., with 31 GOP governors compared to 18 Democratic governors.
The Obama administration directed the U.S. to accept 10 thousand Syrian refugees into the U.S. this year, a significant increase over the 1,500 it was originally on track to accept by the end of the 2015 fiscal year but far short of the "hundreds of thousands" figure mentioned by Trump.
Once refugees are accepted into the United States, governors don't really have much say over their placement. Moreover, the federal government doesn't target specific states or cities. It uses a variety of factors -- such as where in the U.S. a refugee may have family members -- to determine placement.
CBS News' Sopan Deb contributed to this report
Thanks for reading CBS NEWS.
Create your free account or log in
for more features.