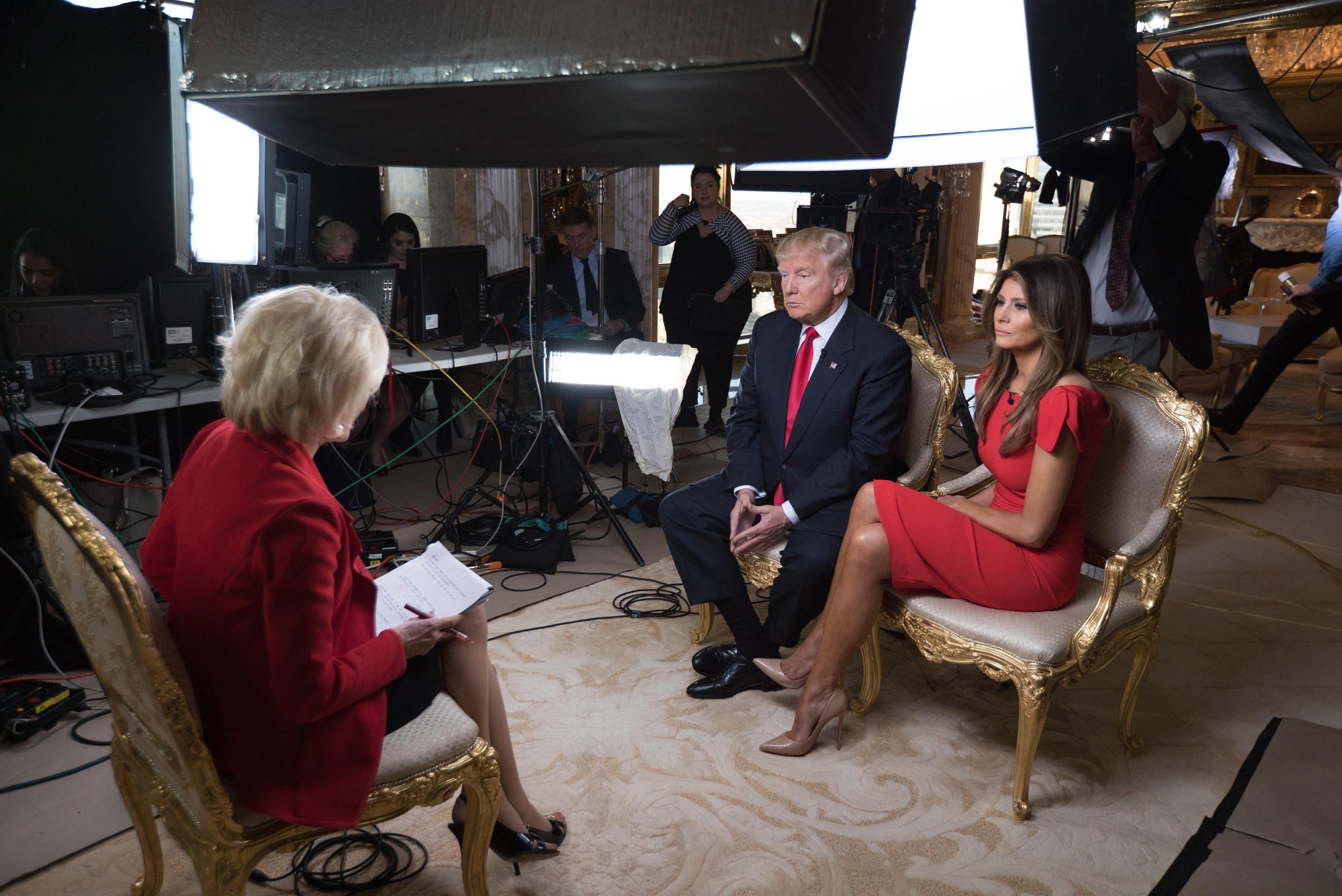 Melania Trump rebukes her husband "all the time" for Twitter use
Melania Trump, the soon-to-be first lady, opened up to CBS' Lesley Stahl in a "60 Minutes" interview about her husband's penchant for launching Twitter attacks -- an ironic topic, considering Mrs. Trump's own ambitions to tackle social media bullying during her stint in the White House.
On her choice to fight cyber-harassment, Melania said she found the cause worthwhile because "children and teenagers are getting hurt."
"We need to teach them how to talk to each other, how to treat each other and to, to be able to connect with each other on the right way," she said.
When Stahl pointed out her husband's own history of attacking others on the social media platform, Trump acknowledged that "sometimes he -- it got him in trouble."
But Melania Trump, the president-elect's third wife, also seemed to defend his use of Twitter, saying "it helped a lot as well. He had unbelievable following."
She said she would also rebuke her husband "all the time" for his social media presence.
"You never say to him, 'Come on'?" Stahl asked.
Melania responded: "I did."
Her husband also jumped in, saying "she does."
"You know, of course, I did many times from the beginning of the campaign," Melania said. "Sometimes he listens, sometimes he doesn't...I think he -- he hears me. But he will do what he wants to do on the end. He's an adult. He knows the consequences. And I give him my opinion. And he could do whatever he likes with it."
The president-elect added: "I'm not a big tweeter. I mean, I don't do too many, but they hit home. And they have to get a point across."
In the wide-ranging interview, the future first family commented on the weight of responsibilities and scrutiny they would have to endure in the White House.
"A lot of work needs to be done," Melania said. "And-- it's-- your-- stuff on your shoulders. And-- we will take care of it-- day by day. I will stay true to myself. I'm very strong and tough and confident. And I will listen myself and I will do what is right and what feels to my heart."
But the future White House occupant, once a fashion model, said she wouldn't be phased by all the eyes watching her every move.
"We are used to it," she said.
Melania Trump also spoke about her recent meeting with the current first lady, Michelle Obama.
Asked about any "awkwardness" that may have resulted from this summer's Republican National Convention scandal (where Melania Trump had plagiarized some lines out of Obama's own Democratic convention speech eight years ago), Trump's wife said she didn't feel any blowback.
"No. I didn't feel it," she said. "[Michelle] was a gracious host. We had a great time and we talk about-- raising children in the White House. She was very warm and very nice."
Thanks for reading CBS NEWS.
Create your free account or log in
for more features.