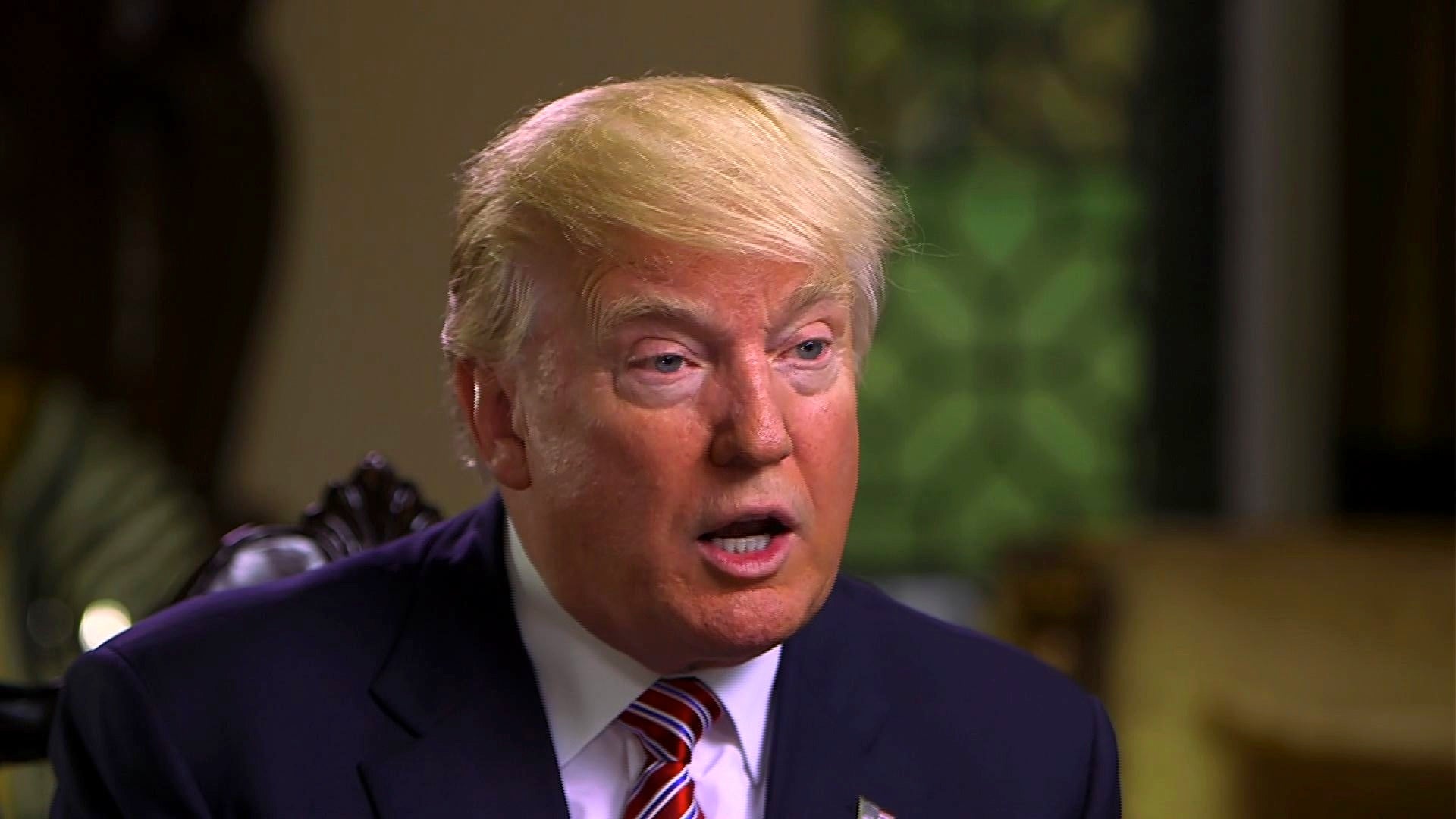 Trump: "I was never for strong intervention" in Libya
Presumptive Republican nominee Donald Trump told CBS' "Face the Nation" that he never supported "strong intervention" in Libya against leader Muammar Qaddafi, despite calling for military action in the Middle East country back in 2011.
"I was never for strong intervention," Trump said in a wide-ranging sit-down interview with "Face the Nation" host John Dickerson. "I could have seen surgical where you take out Gaddafi and his group."
He elaborated that he "didn't mind surgical" shots against the Libyan leader.
"You do a surgical shot and you take him out," Trump said. "But I wasn't for what happened. Look at the way - I mean look at with Benghazi and all of the problems that we've had. It was handled horribly."
But Trump has expressed support for strong intervention in Libya in the past, calling for the U.S. to "stop this horrible carnage" in one 2011 video blog post.
"I can't believe what our country is doing," Trump said five years ago, in a video resurfaced recently by Buzzfeed News. "Qaddafi in Libya is killing thousands of people, nobody knows how bad it is, and we're sitting around. We have soldiers all over the Middle East, and we're not bringing them in to stop this horrible carnage and that's what it is: It's a carnage."
Trump goes on to talk about Qaddafi's regime as "one of the worst" things that have happened in history, and later proposes that "we should go in."
"We should stop this guy, which would be very easy and very quick. We could do it surgically, stop him from doing it, and save these lives," Trump said. "This is absolute nuts. We don't want to get involved and you're gonna end up with something like you've never seen before."
When Dickerson brought up the 2011 recording, Trump said his past proposal was "a big difference from what we're talking about."
"I was for something, but I wasn't for what we have right now," the billionaire told CBS. "And right now, ISIS has their oil, John. ISIS is selling -- that's among the finest oil in the world. ISIS has taken over the Libyan oil. And we don't do blockades, we don't do anything, they're selling it, they're making a fortune with it. So we go out, we do Libya, we do it poorly, as poorly as you can do it. You can't do worse. And then now, if you look at what's happened, I mean, the end result is ISIS is selling the oil and it's a total mess."
In the 2011 video post however, Trump suggested that those who "end up taking over the country eventually" will "appreciate" the U.S. intervention and that "they should pay us back" for the military assistance with their oil.
"We're making decisions like trade embargoes," Trump said. "What does this have to do with a trade embargo? He's killing people with machine guns in the streets. We should do on a humanitarian basis, immediately go into Libya, knock this guy out very quickly, very surgically, very effectively, and save the lives."
He laid out a plan for after Qaddafi's regime toppled: "After it's all done, we go to the protesters who end up running the country. They're gonna like us a lot better than they will if we don't do it. More importantly. We're gonna save lives. And we should then say - by the way, from all of your oil, we want reimbursements."
Thanks for reading CBS NEWS.
Create your free account or log in
for more features.