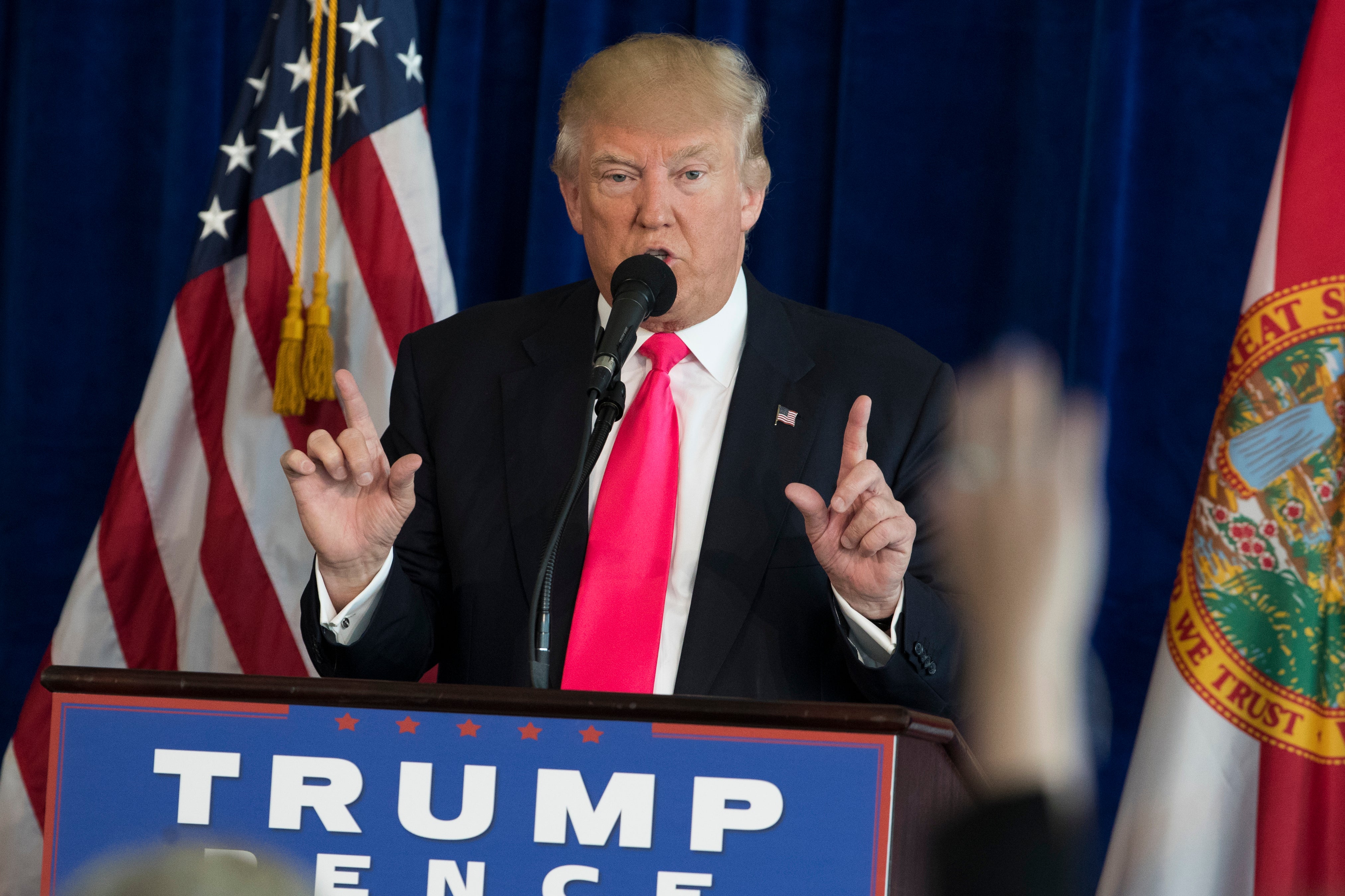 Donald Trump: I hope Russia finds Hillary Clinton's emails
Donald Trump on Wednesday said he hopes that Russia tracks down 30,000 personal emails that Hillary Clinton deleted from her tenure as secretary of state.
"I will tell you this -- Russia, if you're listening, I hope you're able to find the 30,000 emails that are missing. I think you will probably be rewarded mightily by our press," the GOP presidential nominee said at a press conference in Miami.
House Speaker Paul Ryan has a different view on this issue, according to his spokesman, Brendan Buck. "Russia is a global menace led by a devious thug," Buck said in a statement to CBS News' Walt Cronkite. "Putin should stay out of this election."
Trump rejected the idea that he has any ties to Russia in the wake of allegations that its government hacked internal emails at the Democratic National Committee in order to influence the U.S. presidential election in favor of Trump.
"I have nothing to do with Russia," Trump said.
The Clinton campaign accused Trump of creating a national security issue with his comments.
"This has to be the first time that a major presidential candidate has actively encouraged a foreign power to conduct espionage against his political opponent," Clinton Press Secretary Jake Sullivan said in a statement. "That's not hyperbole, those are just the facts. This has gone from being a matter of curiosity, and a matter of politics, to being a national security issue."
U.S. officials confirmed to CBS News Tuesday that they believe people working for the Russian government are behind the hack of internal DNC emails.
He then added that the "closest I came to Russia" was when he bought a house in Palm Beach, Florida for $40 million, which he then sold to a Russian for $100 million.
"I guess I probably sell condos to Russians," he added.
Trump said that if Russia did, in fact, hack the DNC's emails, "It shows how little respect they have for our country that they would hack into a major party and get everything."
Russian President Vladimir Putin, "will respect me," said Trump, who added that "Putin has much better leadership qualities than Obama."
"I think he does respect me. I hope I get along great with him. It would be great to have a good relationship with Russia," he said. "President Trump would be so much better for U.S.-Russia relations."
Asked why he won't release his tax returns to prove he has no financial connections to Russia, Trump said, "I'll release them when the audit's completed" and suggested that 104 pages of documents he already released show "there's nothing in Russia."
Immediately after the press conference, the campaign blasted out a statement from his vice presidential nominee, Indiana Gov. Mike Pence, who appeared to take a different approach to the situation.
"The FBI will get to the bottom of who is behind the hacking. If it is Russia and they are interfering in our elections, I can assure you both parties and the United States government will ensure there are serious consequences," Pence said. "That said, the Democrats singularly focusing on who might be behind it and not addressing the basic fact that they've been exposed as a party who not only rigs the government, but rigs elections while literally accepting cash for federal appointments is outrageous. The American people now have absolute and further proof of the corruption that exists around Hillary Clinton. It should disqualify her from office, if the media did their job."
In an interview with CBS's Miami affiliate, Trump also denied that he had any ties to the Russian government or Russian investors and he was asked to respond to allegations that the Russians are trying to help elect him in November.
"I don't know anything about it. I can tell you, I think if I came up with that, they'd say, 'Oh, it's a conspiracy theory,' it's ridiculous. I mean I have nothing to do with Russia. I don't have any jobs in Russia. I'm all over the world but we're not involved in Russia."
The GOP nominee initially mentioned the minimum wage should be a decision made by states, but then he went on to call for "at least" a $10 per hour federal minimum wage.
"I would like to raise it to at least $10, and what I'm going to do is I'm going to bring jobs back to this country so that people can start working again so that the $10 and the $15 and the numbers you're talking about are going to -- literally, they're going to be peanuts compared to what people can make in the country, because I'm going to bring jobs back from Mexico, which is booming, booming," he said.
CBS News Hannah Fraser-Chanpong contributed to this report
Thanks for reading CBS NEWS.
Create your free account or log in
for more features.