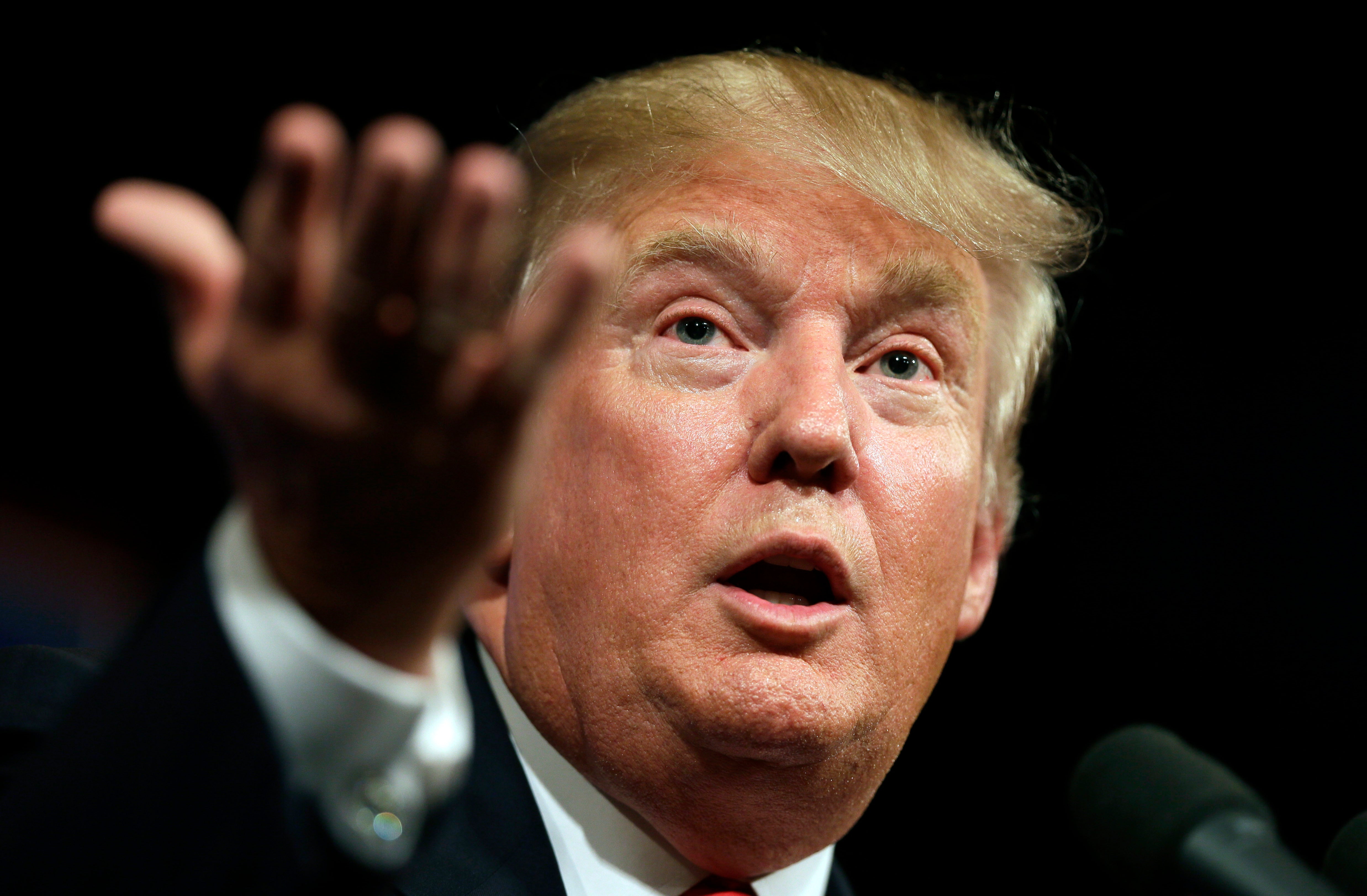 Donald Trump: I didn't expect business backlash to be "quite this severe"
On the heels of several major corporations distancing themselves from Donald Trump's various business interests, the Republican presidential candidate admitted Saturday that he didn't think the corporate backlash to his inflammatory comments about Mexican immigrants would be "quite this severe."
"I knew it was going to be bad because I was told this. All my life I have been told this: If you are successful, you don't run for office," Trump said in an interview on Fox News, addressing the recent spate of businesses that have severed their relationships with his brand. "I didn't know it was going to be quite this severe, but I really knew it was going to be bad."
During his presidential campaign announcement last month, Trump emphasized the need to curtail immigration from the southern border and criticized Mexican immigrants for "bringing crime" and being "rapists."
"When Mexico sends its people, they're not sending their best," the Republican presidential candidate said in June. "They're sending people that have lots of problems ... they're bringing drugs, they're bringing crime. They're rapists. And some, I assume, are good people."
Trump's comments have since led a spate of corporations -- including Macy's, NBC Universal, Univision and mattress company Serta -- to disavow their partnerships with the business mogul.
The Republican presidential candidate has since defied those companies -- even suing Univision for $500 million because of their dropped pageant contract -- and defended his statements on immigration.
"It seems like I'm sort of the whipping post because I bring it up. And I don't understand whether you are liberal or whether you are conservative or whether you are Republican, Democrat -- why wouldn't you talk about a problem?" Trump said Saturday. "The crime is raging. It's violent, and people don't want to even talk about it. If you talk about it, you are a racist. I don't understand it."
Some Republicans vying for the White House, like former New York Gov. George Pataki, rallied against Trump because of his comments about the Latino population -- a growing voter bloc with increasing political clout. Florida Sen. Marco Rubio, himself the son of Cuban immigrants, also criticized the business man and reality television star for statements that were "not just offensive and inaccurate, but also divisive."
But Trump had a few scathing words for his rivals in the crowded 2016 Republican field.
"I know Pataki well, and, you know, he's a sad figure. He's got zero in the polls, and he was a terrible governor of New York. Terrible," Trump said. "If he would have run again, he would have failed."
"And, you know, as far as Rubio," he continued, "he is very weak on immigration, and I have been saying that for a long time about him."
The GOP's current establishment front-runner, former Florida Gov. Jeb Bush, has also weighed in on what he called Trump's "extraordinarily ugly types of comments."
"He's not a stupid guy, so I don't assume that he thinks every Mexican crossing the border is a rapist," Bush told reporters Saturday in New Hampshire. "So he's doing this to inflame and to incite and to draw attention to his campaign, which seems to be his organizing principle of his campaign, and it doesn't represent the Republican Party or its values."
Trump's beliefs, according to Bush, are "wrong" and "way out of the mainstream of what Republicans think." And when asked if the comments struck a personal chord with Bush and his wife, who is Mexican, the Florida Republican said, "Of course it does, absolutely."
"Politically, we're going to win when we're hopeful and optimistic and big and broad rather than just 'grrrrrrr,' just angry all the time," Bush continued. "This is an exaggerated form of that, and there is no tolerance for it."
These political reprimands might seem par for the course to Trump, but criticism from his business partners seems more unexpected. On Fox News, Trump also said that he was "very surprised" at NASCAR, which recently said it would move a series of banquets and conferences -- previously scheduled to be held at the Trump National Doral Miami resort -- to a different location.
"Because I have so many fans at NASCAR. I love the NASCAR people. I'm really surprised with NASCAR to be honest with you," Trump said. "You know, I have properties in the best locations. The property you are talking about in the case of NASCAR is Trump National Doral, which is probably one of the top resorts in the world. If they don't go, somebody else does, so, you know, it's not a big deal."
All in all, Trump said, his presidential run so far has been "bad for my brand."
"For the people who say I'm doing it for my brand - this isn't good for my brand. I think it's bad for my brand," he said. "You know, maybe I'm leading in polls, but this is certainly not good. I lose customers, I lose people.
"I had one of the top shows on television, 'The Apprentice,' and I decided not to do it because I wanted to do this. I give up hundreds of millions of dollars of deals where I'm doing this. Then you hear about NASCAR, and you hear about NBC, and you hear about, you know, different people that drop Trump because Trump wants safety in the United States. If you think of it, what am I doing? I say let's make our country safe, and people are offended. It's incredible to me."
CBS News Digital Journalist Alan He contributed to this report.
Thanks for reading CBS NEWS.
Create your free account or log in
for more features.