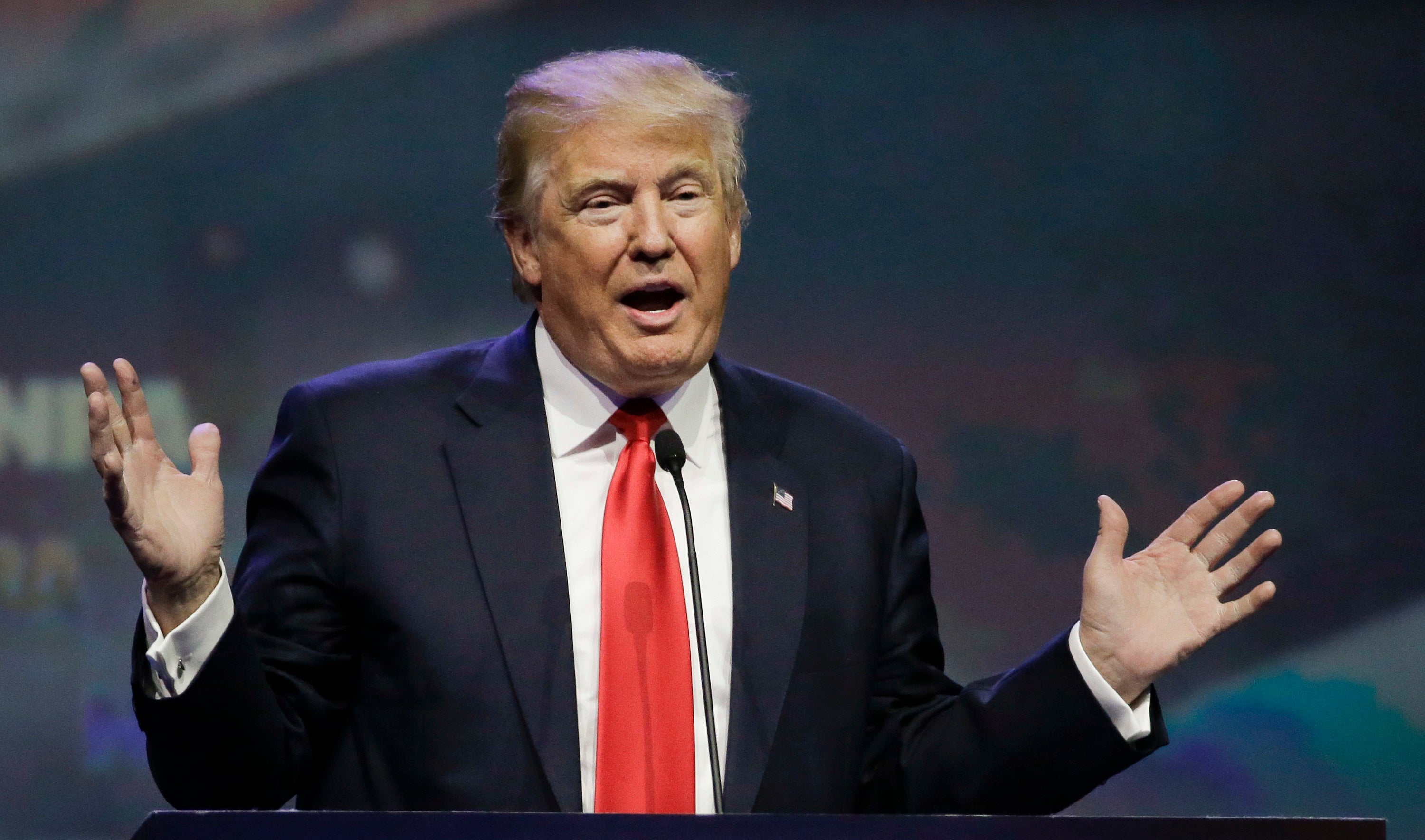 Donald Trump denies climate change--but fears it could hurt his golf course
Donald Trump has said he doesn't believe in man-made climate change and has called global warming a "hoax," but he's trying to protect a golf course he owns on the coast of Ireland from its effects.
The presumptive GOP nominee applied for a permit to build a seawall next to Trump International Golf Links & Hotel Ireland in County Clare to prevent erosion, according to Politico.
His application included an environmental impact statement that explicitly mentions "global warming and its effects." According to Politico's report, that statement says that rising sea levels in that region could accelerate erosion.
The statement cited a study by the Irish government predicting a steady rate of erosion through 2050, but the statement says that the study failed to take climate change into consideration.
"If the predictions of an increase in sea level rise as a result of global warming prove correct, however, it is likely that there will be a corresponding increase in coastal erosion rates not just in Doughmore Bay but around much of the coastline of Ireland. In our view, it could reasonably be expected that the rate of sea level rise might become twice of that presently occurring. ... As a result, we would expect the rate of dune recession to increase," the statement said, according to the report.
In March, Trump told The Washington Post, "I'm not a big believer in man-made climate change." He has also tweeted before about the Chinese creating global warming, which he has called a hoax.
On Monday morning, former Vice President Al Gore, who starred in the documentary "An Inconvenient Truth," told NBC's "Today" that "[Trump] has said some things on the climate crisis that I think should concern everyone."
Thanks for reading CBS NEWS.
Create your free account or log in
for more features.