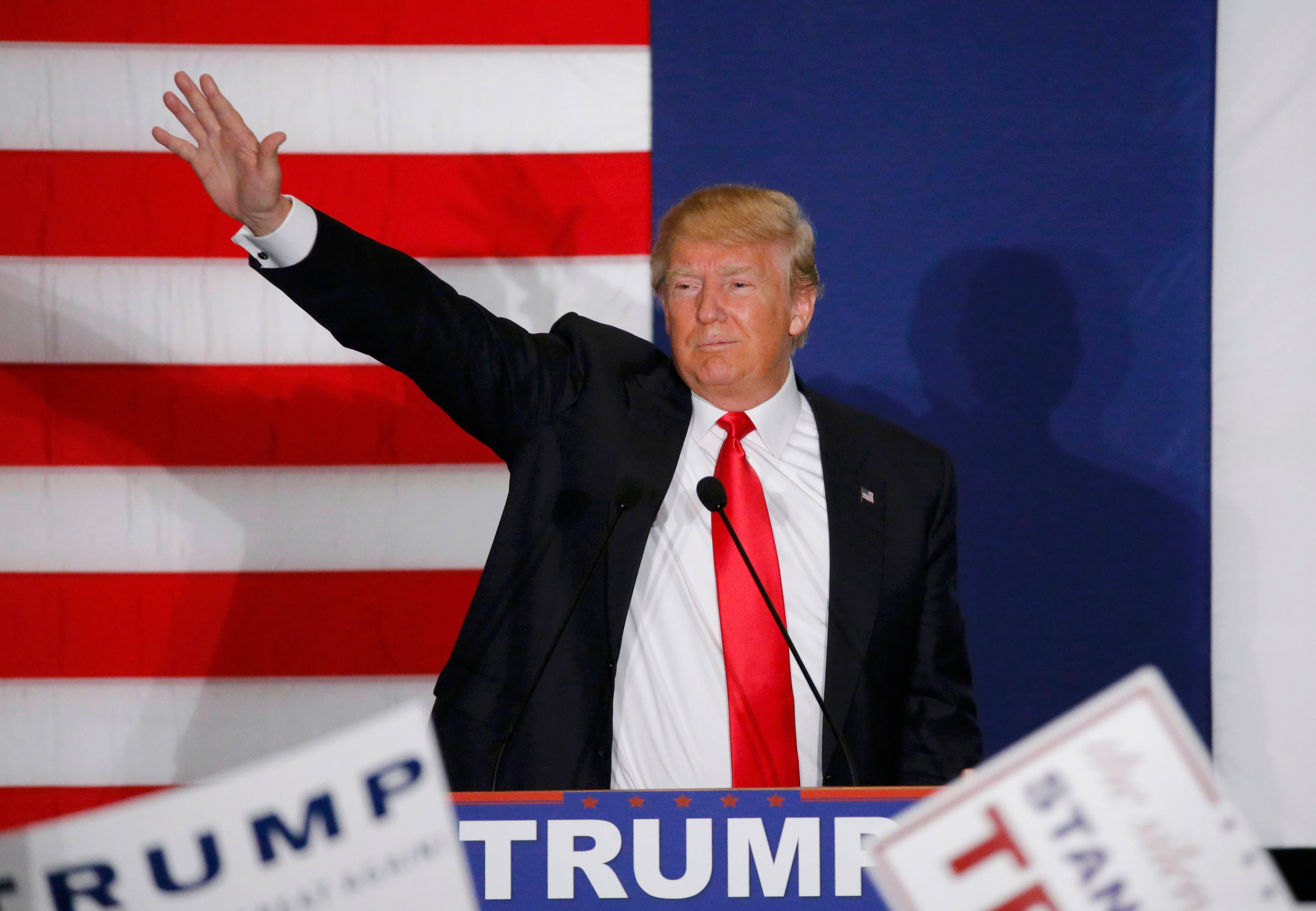 Donald Trump betrays hints of humility in Iowa concession speech
Donald Trump, whose reputation for braggadocio has been on full display in his presidential campaign, surprised some observers Monday night with a low-key, gracious concession speech after taking second place in the Iowa caucuses behind Texas Sen. Ted Cruz.
"When we started this journey, there were 17 candidates. I was told by everybody, 'Do not go to Iowa. You couldn't finish in the top 10.' They said, 'Don't do it.' I said, 'I have to do it,'" Trump told his supporters. "We finished second, and I want to tell you something, I'm just honored. I'm really honored. And I want to congratulate Ted, and I want to congratulate all of the incredible candidates, including Mike Huckabee, who has become a really good friend of mine."
Huckabee, a former Governor of Arkansas, suspended his campaign Monday night after a disappointing finish in Iowa.
Trump's muted tone didn't go unnoticed by campaign reporters, who have watched the outspoken businessman trash-talk his way to the front of the GOP race over the last several months.
Slate magazine dubbed Trump's performance "surprisingly subdued." The Huffington Post said Trump "surprised everyone" because he "spoke for more than two minutes Monday night and didn't insult anyone." The Washington Post called Trump's speech "surprisingly un-Trump," observing that Trump "did not behave like the candidate we have all come to know and expect. Perhaps this is what Trump does and says when he has been humbled."
Trump, for his part, has insisted that he's a more humble person than many people might assume, given his reputation for boasting.
"There is more humility than you would think, believe me," the GOP candidate told "Face the Nation" in an interview that aired on Sunday. "We are all the same. We're all going to the same place, probably one of two places, you know, but we are all the same. And I do have actually much more humility than a lot of people would think."
"But you don't want to show it?" asked "Face the Nation" moderator John Dickerson.
"I would rather not play my cards," Trump replied. "I want to be unpredictable."
Of course, Trump being Trump, he could not entirely keep his self-promotion in check, even during an otherwise muted concession speech on a disappointing night.
"Iowa, we love you. We thank you. You're special," he said at the conclusion of his remarks. "We will be back many, many times. In fact, I think I might come here and buy a farm. I love it!"
Thanks for reading CBS NEWS.
Create your free account or log in
for more features.