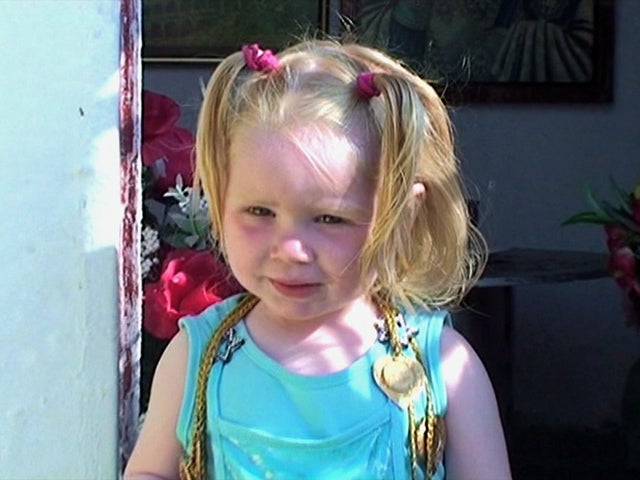 DNA testing identifies mother of mystery gypsy girl "Maria"
(CBS News) The mystery involving a little girl known as "Maria" has been solved Friday. She caught the world's attention after being discovered living in Greece living with gypsies who were not her parents. On Friday, we learned her mother's identity.
A home video surfaced showing Maria as a toddler being cared for by a Roma couple, often referred to as gypsies.
But when tests showed the pair weren't Maria's biological parents, they were charged with child abduction
The police and the media speculated that the couple kidnapped Maria and intended to sell her -- even though they insisted that they'd informally adopted the girl after another Roma woman abandoned her.
It now turns out it was true. DNA tests showed a Bulgarian woman -- also a gypsy -- is Maria's biological mother. She was too poor to bring the child up.
Giorgos Mpantis is a Roma wedding photographer who made the home video. "No problem Maria," he said. "Happy, very good."

He told us the case is typical of the way the Roma are discriminated against.
"People think we're dirty and unhygienic," he told us. "But that's not true. We can take good care of our children. It's wrong what they say about Roma people."
It now looks as though prejudice may have influenced how the Greek authorities handled the case. The question is now whether Maria will be returned to the couple that has raised her since she was a baby.
Thanks for reading CBS NEWS.
Create your free account or log in
for more features.