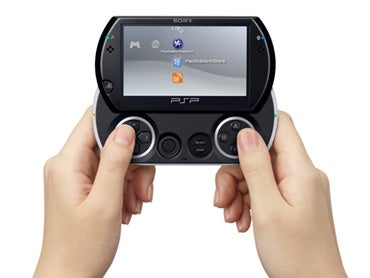 Diana Continues To Fascinate
Princess Diana's former bodyguard Ken Wharfe joined The Early Show to discuss his new book, "Diana Closely Guarded Secret."
"Closely Guarded Secret" is being released on the fifth anniversary of Princess Diana's death.
Wharfe, who guarded the Princess for more than six years during her marriage to the Prince of Wales, claimed to be "redressing the balance" in light of attacks on her character since her death.
Wharfe may be set to make a fortune from his revelations about her affairs with James Hewitt and Oliver Hoare. He also claims to have been at Diana's side when she first heard of Prince Charles' affair. But he is also not the first of Diana's inner circle of friends and employees to talk for cash.
Read an excerpt from Chapter Eleven:
September 1991 finally saw the Palace approve plans for the Princess's first solo tour, an official visit to Pakistan. This was her big chance and she was anxious not to fail, for it provided a great opportunity to emerge from the shadow of her husband and be seen not only as a worthwhile member of the royal family, but as a person in her own right. Prince Charles, meanwhile, was undertaking a visit to Nepal, and would collect the Princess in Pakistan for the flight home.
At the end of August before I set off for the reconnaissance during which I hoped to pave the way for a safe and media-friendly tour, Diana asked me to do all that I could to ensure that her character was reflected in the working visit; she wanted to show the world what the
Princess of Wales was all about. Her private secretary, Patrick Jephson, took directives from the Foreign Office about what they wanted the Princess to do, as well as seemingly endless instructions and advice from the Palace. Formal directives were all very well, but despite the fact that I was her protection officer I knew exactly what type of schedule she wanted, something that went far beyond the issue of security. 'I am a humanitarian, Ken,' she said before I left. 'I want to touch the people and I want them to touch me'. She had made it clear that she wanted to smash down old royal barriers and set a new and exciting agenda. Somehow I had to make sure that she was not put at risk.
In security terms, Diana had set me a tough task. The fact that she wanted the crowds to be able to get close to her meant that potentially she would be in danger from any disaffected or demented person intent on making a name or proving a point. The Princess's instruction was not a request, however; it was an unequivocal order.
The Pakistani government and people could not have been more helpful or hospitable, and were clearly delighted – 'honored' was the word they used – to be hosting such a high-profile tour. I quickly found that nothing was too much trouble for them. I was put up in the old
Government House in Lahore, a fantastic building dating from the days of the British Raj, and immensely comfortable, and was assured that nothing was too difficult for them. At one point I asked if they could arrange a back-up car for security use, and emphasized that it had to be reliable. At this, the eyes of one of the local organizers lit up with excitement. 'Don't you worry, Inspector, don't you worry. I have something very, very special for you.' A few hours later I was taken to see it, and could barely contain my laughter as I was proudly shown an old but classic pink Cadillac convertible. We used it.
On my return I gave the Princess a full briefing. She had received a formal outline of the visit from Patrick, but she wanted me to reassure her, not just that all the proper security measures were in place, but that the trip was going to be a huge success. I did my best to set her mind at rest on both points. From the snow-capped Himalayan setting of Chitral to the cauldron of Lahore, she was going to get her way. She would be a princess of the people.
Diana flew out to Muscat, in the Persian Gulf, on a scheduled British Airways plane, where the BAe146 of the RAF's Queen's Flight was waiting to take her on the last leg to Islamabad. On landing she went straight to her first engagement, giving the world, and her detractors back at Buckingham Palace, a clear message that she meant business.
Her first stop was at a ceremony at the Commonwealth War Cemetery in Rawalpindi. This, Diana wanted to stress, was official business, sanctioned by and undertaken on behalf of the Queen. She ended this exhausting first day by flying the flag for Britain, and delivering a pretty competent speech at an official dinner hosted by the Prime Minister. She handled herself well, and certainly did not let anyone down, although there were many lurking in the corridors at the Palace who would have loved her to fall flat on her face, as she was well aware. Diana was not a timid girl, however, but a determined woman. She may not have had much in the way of formal education, but she was extremely canny, and had a highly developed instinct for other people and their expectations. Before she retired after that first testing day, both elated and exhausted, she again sought reassurance from me.
'Ken, how did I do?' she asked, a little apprehensively. Sometimes I felt like a trusted uncle reassuring his precocious but nervous little niece.
'Ma'am, you were bloody marvelous,' I said, and meant it. She smiled, said goodnight, and went to her bed.
The Princess performed brilliantly the next day, carrying out her duties with energy and enthusiasm, but by the third day her sullen demeanor had returned. She did not want to attend some of the events planned for her, and was beginning to make things difficult for those around her, especially Patrick and her press secretary, Dickie Arbiter. Things came to the boil as we sat in the aircraft at Lahore airport, waiting to return to Islamabad for a dinner she was due to host at the High Commission. I tried, as diplomatically as I could, to snap her out of her petulant mood, but to no avail – everyone was out of step except Diana, it seemed. Then news reached us that a thunderstorm had hit Islamabad which meant that we would have to stay on the ground for perhaps as long as another hour. She spoke to the High Commissioner who was accompanying her, and learned that the dinner had to be cancelled, at which she brightened visibly. 'Oh dear,
Nicholas, what a shame,' I heard her say, just about concealing her delight.
After we had finally reached Islamabad, and as Sir Nicholas Barrington moped over the empty tables for the banquet that never was, I realized that with no formal engagements, we now had the evening to ourselves, since my back-up protection officer was looking after the Princess. I therefore suggested a 'boys' night out' – after all, why waste the opportunity? Patrick Jephson agreed and so, with Dickie Arbiter in tow, the three of us embarked on what proved to be a riotous night. Next morning, a much brighter Diana could not wait to hear about our night on the tiles. 'How's your head, Ken? Did you boys get up to no good last night?' Naturally, I admitted nothing, beyond a knowing smile.
A small incident of little significance, perhaps, but it signaled a sea change in the Princess's manner and behavior. From then until the end of the visit she performed her duties with good humor and considerable élan, and people flocked to see her. Above all, her natural sympathy shone through on even the most formal of occasions, making her countless new admirers. Back home the newspapers lapped it up. The headlines screamed that Diana had taken Pakistan by storm, that her visit had been a resounding success. The tabloids predictably hailed her vociferously as the jewel in the royal family's crown, one of them claiming, employing a typically lame pun, that she was 'All the Raj'. The Princess could barely contain her elation. As far as she was concerned, she had arrived as a public figure on the world stage.
Diana may have been buoyed by her solo success, but the triumph of her visit to Pakistan was inevitably regarded in a different light by traditionalists at the Palace as well as by those in Prince Charles's camp. She undoubtedly had the private backing of the Queen, who had sanctioned the visit, as had the Foreign Office, but there were many in senior positions within the Palace who felt that it had been not only unwise, but foolhardy.
The Old Guard feared that once Diana's free spirit had escaped the confines of the Palace there would be no stopping her, much less controlling her, as once they had. In this they were absolutely right. Diana had no intention of looking fearfully over her shoulder ever again.
Convinced that her errant husband would never love her, she was determined to chart her own course in life. As usual, however (as was perhaps my policeman's lot), I urged caution, extreme caution. As I knew only too well, she was prone to overexcitability, but on this issue there was no point in warning her to hold back. Her mind was made up, and I knew from the way she was speaking that life was never going to be the same from this moment on.
At one stage during the tour the Queen's Flight BAe146 arrived at Lahore to collect us, bringing Prince Charles with it. As we prepared to leave for Islamabad aboard the aircraft a curious incident happened that left the royal party vastly amused at my expense. The RAF group captain commanding the flight was ready for take-off and was going through his final checks when we heard a loud banging at the back of the jet. The noise was so alarming that the pilot aborted the take-off. But the banging on the fuselage continued. With the engines shut down, the steps were lowered so that the crew could investigate further.
Suddenly the local Chief of Police, a large and imposing man with a huge handlebar moustache appeared at the door, clutching a furled umbrella, with which he had obviously been knocking on the aircraft's metal skin. He was badly out of breath and seemed quite alarmed. Had he, just before we took off, uncovered some sinister plot to blow up the flight? No. Apparently oblivious of the fact that he had halted the royal flight, he pantingly began to explain. 'I had to stop you,' he gasped, with all of us hanging on his every word, 'You see, I forgot to let my wife say goodbye to Inspector Wharfe and she made me promise that I would do it.' We all burst out laughing.
Prince Charles, who was sitting in the royal apartment at the rear of the aircraft, turned to me and said, deadpan: 'Do you know him, Ken?'
I thanked our visitor with as straight a face as I could manage, and he departed, his marital duty done, while the flight crew readied the aircraft for take-off once more. As we lifted off Diana turned and nudged me. 'Ken,' she whispered mischievously, 'you obviously made an impression with the Chief of Police's wife.'
Her success in Pakistan crystallized the Princess's determination to 'go solo', a phrase she loved to use. Nobody, and especially not her husband, was going to stop her now. As she repeatedly told me, she was still in love with Charles, but she was not going to let him get the better of her. Her optimism was one of the most attractive features of her character, and when she was in one of these moods she was pure joy to be with. After Pakistan, however, Diana realized that she had more cards to play. She had wooed and won the media. Cynics had written her off as nothing but an upper-class girl who had left school with no qualifications, a pretty accessory for the Prince of Wales and a useful mother to his heirs, but they had missed the point. She had become adept not merely at surviving, but at flourishing, in the world in which she found herself. She knew who to flatter and how, even if it was sometimes to deceive. Above all, she knew how to get what she wanted. After the struggles and disputes of the previous months, she was primed and ready for the fight to come, in which she would take on not just her husband and his supporters and cronies, but the royal family and the Palace as well.
The Queen was suffering from a bad cold, and her voice, weary and hoarse, summed up the worst year in recent royal history when, in a speech she made at the Guildhall on 24 November 1992, she described that year as her 'annus horribilis'. The Latin expression was her first public admission of failure, an acknowledgement that the state of affairs within the royal family was in many ways dire, and she knew it, although it was also a reference to the disastrous fire at Windsor Castle on 20 November.
At the beginning of the year, however, many in the Queen's circle believed that the Prince of Wales's marriage could be saved. There was a feeling that a working arrangement could be put in place that would suit both Charles and Diana. Yet those in Diana's camp knew that nothing could have been further from the truth.
By early 1992 the couple were effectively separated in everything but name. Charles was living his preferred life as a bachelor. He rarely saw his sons or wife, and threw himself into his work.
Camilla Parker Bowles, of course, was the soulmate who consoled him, and seemed to attend to his every need. Effectively, he had made it clear to Diana that although she was his wife, the mother of his sons, and Her Royal Highness the Princess of Wales, she had no place in his heart, now or in the future. Diana, although resigned to this way of life, had long since decided that she was not prepared to abide by the rules he had laid down. True, she had engaged in extramarital affairs, as he had done, but she was not willing to make life easy for him. I felt that she was, in some ways, still in love with the idea of being in love with her husband, and when we were alone together she would often ask me what she should do.
I continually urged her to try to win Charles back, or at least, for the sake of the sons they both loved, to come to some kind of amicable arrangement that would keep the marriage intact. But in my heart I knew that this was never going to happen. I believe that if the Prince had offered her even the smallest morsel of love she would have clung to it, and tried to rescue their dysfunctional marriage; but he did not. To this day, I remain convinced that Diana never wanted to divorce him. In a fit of pique she would fly off the handle and say that divorce was her only way out, but she knew from her own experience as a child, when her parents had divorced so publicly and bitterly, as well as from her work with Relate, that to end the marriage might have a catastrophic impact on their two sons. There was, too, another factor, namely that the actress in her, bolstered by her occasional descents into self-pity, also found the chance to play the wronged wife too compelling to miss. As I have said, it never seemed to occur to her that she was just as guilty as the Prince, that her own adultery was just as relevant to the breakdown of their marriage. We would talk for hours about that breakdown and the conversation always came back to the same question: should she stay, or go? My answer was invariably that she should stay and fight from within, because it would be terribly cold on the outside. I knew, however, that the time would come when there would be no other option. More importantly, so did the Princess. To the outside world, the charade went on. Although their joint public appearances were rare, people essentially mistrusted what they read in the newspapers about the rifts in the marriage.
Even if I had not worked for the Princess, the lighter moments of the job would have made being a protection officer worthwhile. One memorable occasion made a particular impression, not merely because I found it funny, but because it summed up the distance between the couple, as well as Diana's absolute lack of appreciation of her husband and his sense of humor. It was the evening of the state banquet held for the King of Norway in London. The Prince's policeman,
Colin Trimming, had the night off, and I had said I could handle security for both our principals. That night, Diana was in a particularly impatient mood. She was not above tutting and tapping her feet to express her frustrations, in this case at having to attend this most formal of functions, at her husband, at having to dress to the nines, at delays and any other irritations that came to her mind.
In complete contrast, the Prince was extremely relaxed. He knew the form on state occasions like this, when all the senior, and many of the so-called 'minor' members of the royal family were on parade. Everything had to be done in almost military fashion. Royalty would arrive according to ascending order of rank, with the most senior, the Queen herself, arriving last at exactly the time listed in the program. It may sound a little absurd, but this is how the business of monarchy works (and has done for a very long time), and state banquets, when the principals turn out in all their finery, tiaras, dress uniforms, evening dress, decorations and all, is when the business of royalty becomes very serious indeed. Diana did not quite see it like that. As far as she was concerned, a state banquet was just an irritation, something to go to, be seen at and then get home from as early and unscathed as possible. In the mood she was in tonight, this was doubly, or even trebly, the case. The Princess and I, in full evening dress, were in the hall of the apartments at Kensington Palace, waiting for the moment when we would set off in the limousine according to the prescribed order of precedence. The Princess sighed and turned to me. 'Ken, can we go early? I don't want to hang around here any more,' she said. There was
a faintly childish whine in her voice.
'Ma'am, it's really not as simple as that, there is an order . . .' but before I could finish she snapped back, 'Ken, I know all about their bloody orders. All about them. I want to go now. Simon [her chauffeur] is ready, and I want to go now.' Fortunately, Charles, also in evening dress, appeared in the hall right on cue, tugging on his cuffs in his slightly nervous manner, like an actor in a West End comedy. He clearly sensed an impending tantrum from his volatile wife.
'Are we ready to go, Ken?' he asked. There was a stony silence from both of them as I pointed out that it was not our slot yet.
'Have I got time for another Martini then?' he asked politely. I don't know why, but I couldn't help smiling broadly. It struck me as vaguely absurd that the future King was asking me if he had time for another drink, even if the question was rhetorical. I told him that he probably did have time. The frost emanating from his wife became icier. 'Is anything the matter?' he asked, not directing his question to anyone in particular. I decided to say nothing, aware that the impending storm was about to break. Diana was ready for a fight, if not spoiling for one.
'Well, Charles, there is, actually. I want to go now. I don't want to hang around here. Why can't we go now?' There was a dangerous edge to her voice now.
'Diana,' he replied reasonably, 'you know the system. We have to go at the set time, so that we arrive just before Her Majesty.' He took a step back as though preparing himself for an onslaught. He was right to. Diana, drawing herself up in her high heels (or 'tart's trotters' as she called them) turned on him.
'But Charles, why can't you go on your own? I can get there earlier, nobody will worry about me,' she said. Of course, she knew that if she turned up without her husband the waiting media would plaster it all over the front pages, speculating, quite rightly, that the Prince and
Princess had had yet another row. When Charles pointed this out to her, however, she became even more frustrated, angrily repeating that she wanted to go now, and that he could follow her when he wished. The Prince, who clearly did not want a fight retreated, asking the butler, Harold Brown, for a Martini, his favorite tipple, en route to his study. As soon as he left I told the Princess that I thought the whole row was silly. It was not what she wanted to hear, and she sounded off again. I was actually trying hard not to laugh, partly at the ridiculousness of the situation, and partly at her husband's antics. A few minutes later Charles emerged into the hall again, as his wife paced up and down like a caged animal. 'Charles, I have really had enough of this. I'm off,' she fumed. 'No, Diana, we really have to wait,' he insisted. Whereupon he ordered another Martini from Harold and departed again. At this point I let out a little chortle.
'Do you find my husband funny, Ken?' Diana snapped, by now extremely irritated with me, as well as everything else. 'Well, do you?' I paused for a second, and then said, 'Well actually, I do, ma'am. I think he has a great sense of humor.' Foolishly, I then added, 'It's not too far removed from my own.' From her expression, Diana was clearly exasperated. At the moment she and I were simply not on the same comic wavelength.
'So, what kind of humor is that?' she retorted curtly. Too late I realized that I had said the wrong thing. The Princess did not find her husband funny, so nor should her protection officer. For the rest of that night she said not one word to me, other than a few perfunctory answers to my necessary questions. It was an amusing incident – to me, at least – but also a sad one. It demonstrated the extent to which the relationship between Charles and Diana had deteriorated, and how difficult that could be for members of their household. For by this stage, early 1992, Diana had to be handled very carefully. Not surprisingly, she had become increasingly unstable emotionally and felt betrayed if a member of her inner circle demonstrated any empathy with the Prince or his team of advisers.
The formal separation of the Duke and Duchess of York, announced on 18 March 1992, had a huge impact upon everyone in the Waleses' household. We all knew that if the Yorks' marriage was over – something the Queen must have sanctioned – then it could only be a matter of time before the inevitable happened, and the Prince and Princess of Wales followed suit. Whatever her emotional state, however, Diana kept a very cool head. As the Yorks' separation played out in public, she scanned the newspapers to learn how it was affecting her own popularity. Of course this was cynical, but in the prevailing climate, it was wholly understandable.
For the Prince and Princess, the first important public event of the year was their joint tour of India, planned for months and due to start in February. Diana knew that they would come under the microscope during the visit, but she no longer cared who knew – press or public – the depths to which her marriage had sunk. Even before the trip began, the press fired the first salvo when the Sun published an exclusive piece revealing that she would be visiting the Taj Mahal, the great
marble mausoleum, near Agra, built in the seventeenth century by Shah Jahan in memory of his favorite wife, and perhaps the world's greatest monument to love, alone. 'Di To Visit Taj Mahal On Her Own', the newspaper trumpeted triumphantly, once more exposing the gulf between the Prince and Princess. Gleefully, the accompanying article quoted Prince Charles who, in accordance with the tradition that surrounds the Taj Mahal, had said during a previous visit in 1980 that he would return to the monument with the woman he loved.
Could there ever be a more significant statement about the state of the
royal marriage?
Despite the headlines, Charles did not change his schedule. After their arrival in India, he insisted that he would attend a business function in Delhi, 200 miles away, on the day when Diana went to the Taj Mahal. Everyone could see the symbolism of this decision, but the sycophants surrounding the Prince were simply not prepared to tell him how shortsighted he was being.
Back in Britain, the predictable headlines followed. The Daily Express criticized the Prince for his PR blunder, publishing a huge photograph of a demure Princess sitting alone in front of the Taj Mahal under the banner headline: 'Temple of Loneliness'. For her part, Diana had done her best to ensure that she got her message across, although it should be noted that it was not she who arranged that sad solo picture, but the press. When we arrived at the Taj Mahal photographers bellowed at me to keep her entourage and the accompanying dignitaries back. I obliged, and they got the picture they wanted, out of which they made such capital. Diana did not mind – as
I have said, she was past caring – but it is wrong to describe the settingup of the photograph as one of her guerrilla raids in the PR war against her husband. Had he wanted to, Prince Charles could have turned the whole thing on its head, simply by going with her to the Taj
Mahal. Instead, he chose to let matters run their course.
Even so, the Princess, who was genuinely upset by her husband's refusal to join her at the Taj Mahal, drove home the point with a few carefully chosen words, when, perhaps – in my opinion, at least – it would have been better to have said nothing at all. When Sky TV News
reporter Simon McCoy asked the Princess what she had thought of the magnificent tomb, she paused for a few seconds before firing her first public shot across the Prince's bows.
'It was a fascinating experience – very healing.' Pressed to say exactly what she meant by that, she paused again. Then, 'Work it out for yourself,' she said with a glint in her eye. The press pack had their story, as well as their picture to go with it, and Diana had effectively given them carte blanche to write what they liked about the state of the royal marriage.
As soon as she had uttered these words I could visualize the headlines that would follow. Yet I could not help sympathizing with her. The Prince might very easily have made the visit to the Taj Mahal a positive statement about his marriage, and impressed his wife in the process.
Instead, his refusal to accompany her made it clear that he did not care about her, and that he did not care what people thought about his marriage. Publicly, he admitted at the time that he had got it wrong, saying that some people might think that he had been a 'fool' for not going and adding that a wiser man would have accompanied his wife to the Taj Mahal. Privately, I knew that he never intended going along with what was in fact a complete charade, no matter what anybody did to try and make him see the wisdom of doing so. To have done so would have made him a hypocrite, and I believe that he drew the line at that.
Whatever the rights or wrongs surrounding the Princess's visit to the Taj Mahal, after it things went from bad to worse. The situation reached a head on Valentine's Day. The royal party was in the ancient city of Jaipur, the magnificent capital of Rajasthan that had been painted pink in honor of a visit by Queen Victoria's husband, Prince Albert, in 1883. The Prince was asked to play in an exhibition polo match there and, buoyed up by the invitation, was looking forward to it keenly. At the same time, a PR exercise was organized. After the match, the Princess was to present the cup to her husband with a kiss. Diana, however, was in no mood to be used, something that Charles's aides should have foreseen – they had, after all, had enough warning.
On the day of the match thousands of local people ringed the polo field in the heat and dust, making it, in security terms, almost impossible to police. As far as any protection officer might have been concerned, a thousand assassins could have been lost in the crowd, and we would not have known until it was too late. I looked on anxiously, but everything went to plan. The Prince's team won, and everything was set for the presentation. At this point, however, the crowd invaded the pitch, so that the Prince and Princess were barely visible amid the colorful, frenzied mêlée, and completely inaudible in the din of voices. The Prince was triumphant, his face alive, flushed with success at having just scored a hat-trick, a fine feat for someone who admits his lack of prowess at the 'sport of kings'.
Nevertheless the Princess, who was never knowingly upstaged, was determined to have the last laugh. When her husband walked up to the rostrum, in his sweaty polo outfit to collect his prize and kiss his wife on the lips, she turned her head to the side, forcing him to air kiss, and worse, humiliating him in front of the world's press. He was furious. Diana had made him look a fool, and he was not about to forgive her for it. Later, when I asked why she had behaved as she did, she replied: 'Ken, I am not about to pander to him. Why the bloody hell should I? If he wants to make a fool out of me with that woman, he deserves it. But I am not about to make a fool of myself so all his friends can laugh at me.'
I could see her reasoning, and even sympathize with it, but that was not how the Prince and his staff saw it. They accused Diana of petulance – 'She is nothing but a spoilt schoolgirl,' one of his household said to me. I defended her position but tired of the argument, Charles's aide simply shrugged his shoulders and walked off, though not without a final sally: 'Surely she could put on a show just once!' he said bitterly. Actually, I thought, she has been doing just that for almost all her adult life. So surely she is allowed some time off for good behavior, to be herself?

From "Diana: Closely Guarded Secret" by Ken Wharfe. Michael O' Mara Books. Used by permission.

Thanks for reading CBS NEWS.
Create your free account or log in
for more features.