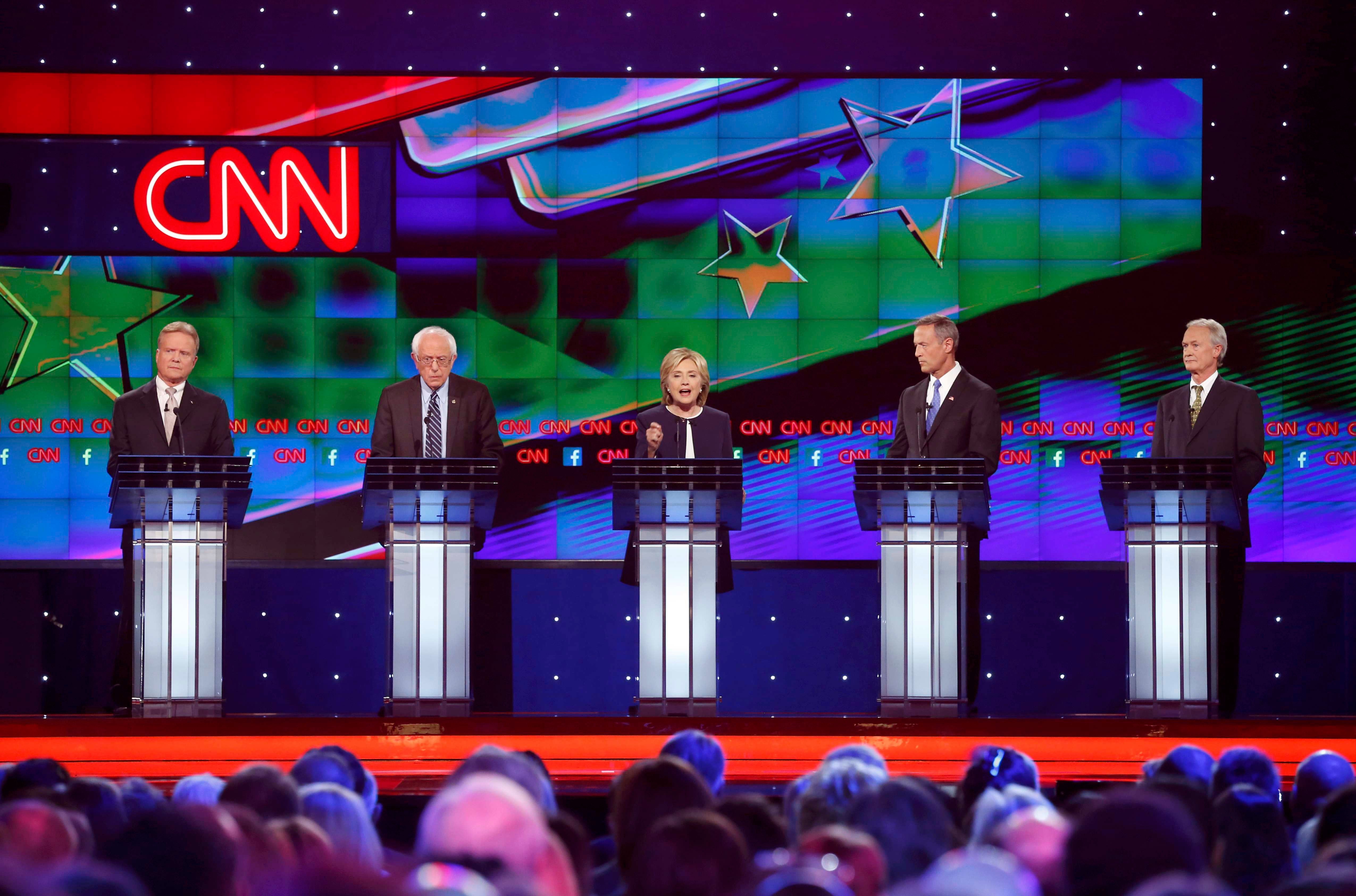 Democratic debate: Do black lives matter?
After a rocky start with minority voters and adversarial moments with Black Lives Matter activists at campaign events, Vermont Sen. Bernie Sanders took a strong stand with African American voters.
Responding to a recorded question on whether black lives or all lives matter to the presidential candidates, Sanders said, to raucous applause: "Black lives matter."
"The reason those words matter is the African-American community knows that on any given day some innocent person like Sandra Bland can get into a car and then three days later she's going to end up dead in jail or their kids are going to get shot," the Vermont senator said. "We need to combat institutional racism from top to bottom and we need major, major reforms in a broken criminal justice system."
He promised that his policies as president would ensure "that our people have education and jobs rather than jail cells."
Former Virginia Sen. Jim Webb, for his part, said that "as the president of the United States, every life in this country matters."
But, Webb added, "At the same time I believe I can say to you I have had a long history of working with the situation of African Americans."
On criminal justice reform, he said he "risked my political life raising" the issue, despite Democratic Party consultants telling him he was "committing political suicide."
Martin O'Malley, who has drawn much criticism for his zero-tolerance crime measures during his time as Baltimore mayor in the early 2000s, echoed Sanders on black lives.
"Black lives matter," O'Malley said. "And we have a lot of work to do to reform our criminal justice system and to address race relations in our country."
When asked about what could be done beyond President Obama's policies to benefit communities of color, Hillary Clinton called for a "new New Deal" that would go further than criminal justice reforms.
"I think that President Obama has been a great moral leader on these issues and has laid out an agenda that has been obstructed by the Republicans at every turn," the former state secretary said.
Still, Clinton argued, more needs to be done when it comes to "making it possible for every child to leave up to his or her God-given potential."
"That is really hard to do if you don't have early childhood education," she said. "If you don't have schools that are able to meet the needs of the people or good housing. There's a long list. We need a new New Deal for communities of color."
Thanks for reading CBS NEWS.
Create your free account or log in
for more features.