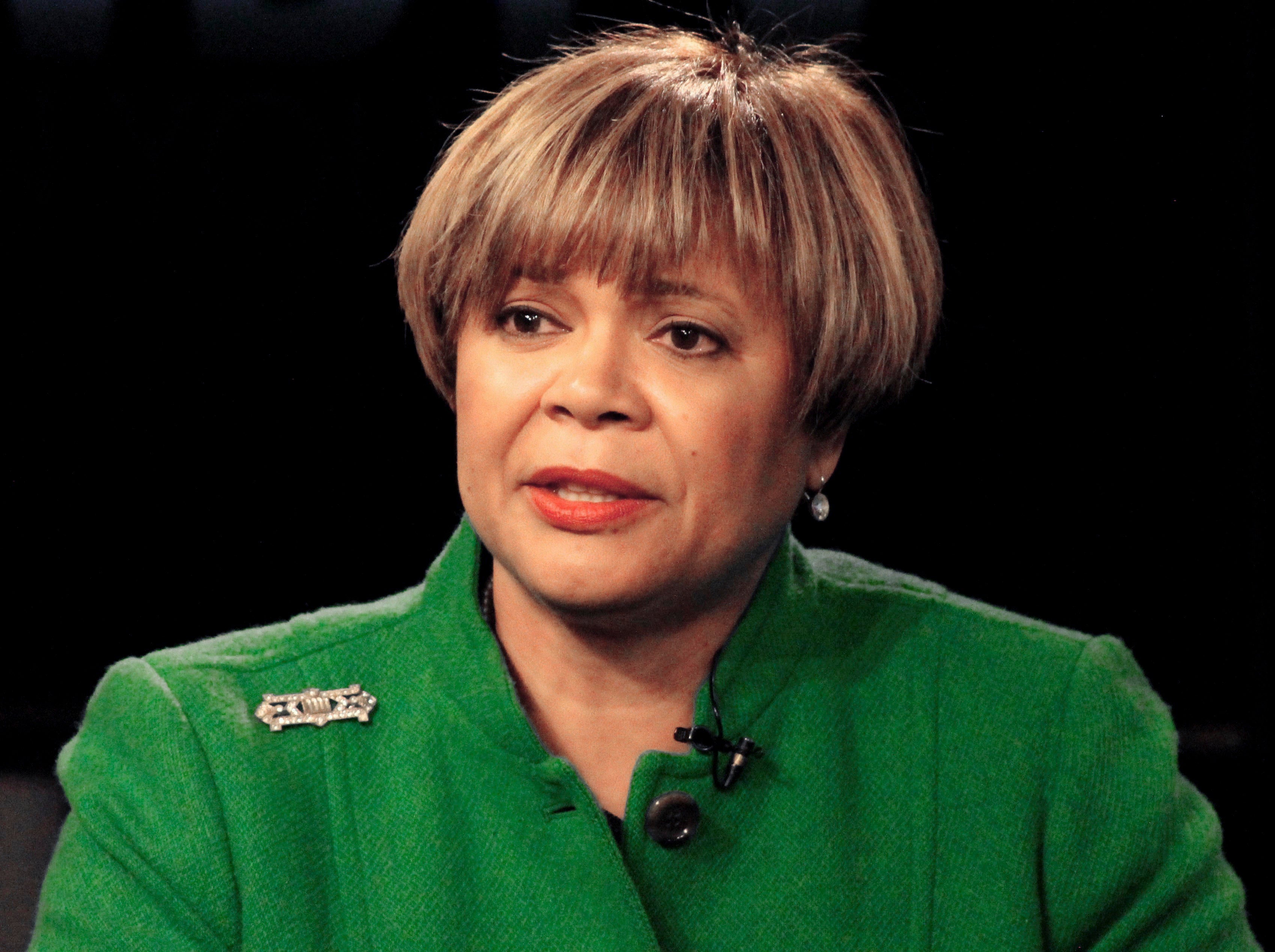 Democrat Lyles elected as Charlotte's first female African American mayor
A nearly 30-year veteran of local government was the definitive choice of voters on Tuesday and she will become the first African-American woman to run North Carolina's largest city.
Vi Lyles, Charlotte's mayor pro tem, sent out a Twitter post saying "We are victorious!" With most of the city's 168 precincts reporting unofficial returns, Lyles had 58 percent of the vote, compared to 41 percent for City Councilman Kenny Smith.
Lyles continues a run of Democratic mayors elected to the post after Pat McCrory finished his final term in 2009.
"It's an incredible honor to be elected Mayor of Charlotte in such a historical election," Lyles said in a news release. "As I've often said throughout my campaign, I can walk through any part of Charlotte, and I expect to be a mayor for all."
Her path to the mayor's office included victory over incumbent Jennifer Roberts in the Democratic primary in October.
"It would mean that I'd have the confidence of the over 7,000 employees that work in our city," Lyles said last Wednesday when asked after a debate with Smith about what a victory would mean.
"You know, city employees sometimes get ... bad reputations. I think by them seeing someone like me that's willing to step up and serve, that's going to bring everybody up," she said. "The other thing I think about is for the city, the mayor needs to be someone that's optimistic and say we are going to do things, and that is going to make a difference because I think people, if you give them a goal, and you give them a way to get there, it's going to be great."
According to the biography on the city's webpage, Lyles worked for the City of Charlotte for almost 30 years, starting off as an analyst in the city's budget department before becoming budget director. She was assistant city manager for the city from 1996 to 2004.
Lyles was elected to the city council in 2013, and was chosen by her peers in December 2015 as mayor pro tem.
In Raleigh, unaffiliated incumbent Nancy McFarlane won a fourth term as mayor of the state's capital city.
With all 108 precincts reporting Tuesday, unofficial returns showed McFarlane has 57 percent of the vote, while Democratic challenger Charles Francis has 42 percent.
The election was necessitated after neither candidate captured a majority of the votes in October's general election. Francis finished second and called for the runoff.
Elsewhere in North Carolina, City Councilman Steve Schewel was elected mayor of Durham with 59 percent of the vote, compared to 40 percent for Fared Ali. Schewel succeeds Bill Bell, who decided not to seek re-election after 16 years in office. Bell backed Ali after the October primary.
Greensboro Mayor Nancy Vaughan won re-election with a resounding victory over challenger Diane Moffett. Esther Manheimer took an overwhelming re-election victory over Martin Ramsey in Asheville's mayor race with nearly 81 percent of the vote. Wilmington incumbent Bill Saffo also cruised to victory in that city's mayoral race for his fifth term in office.
In Fayetteville, challenger Mitch Colvin defeated incumbent Nat Robertson with nearly 59 percent of the vote.
Thanks for reading CBS NEWS.
Create your free account or log in
for more features.