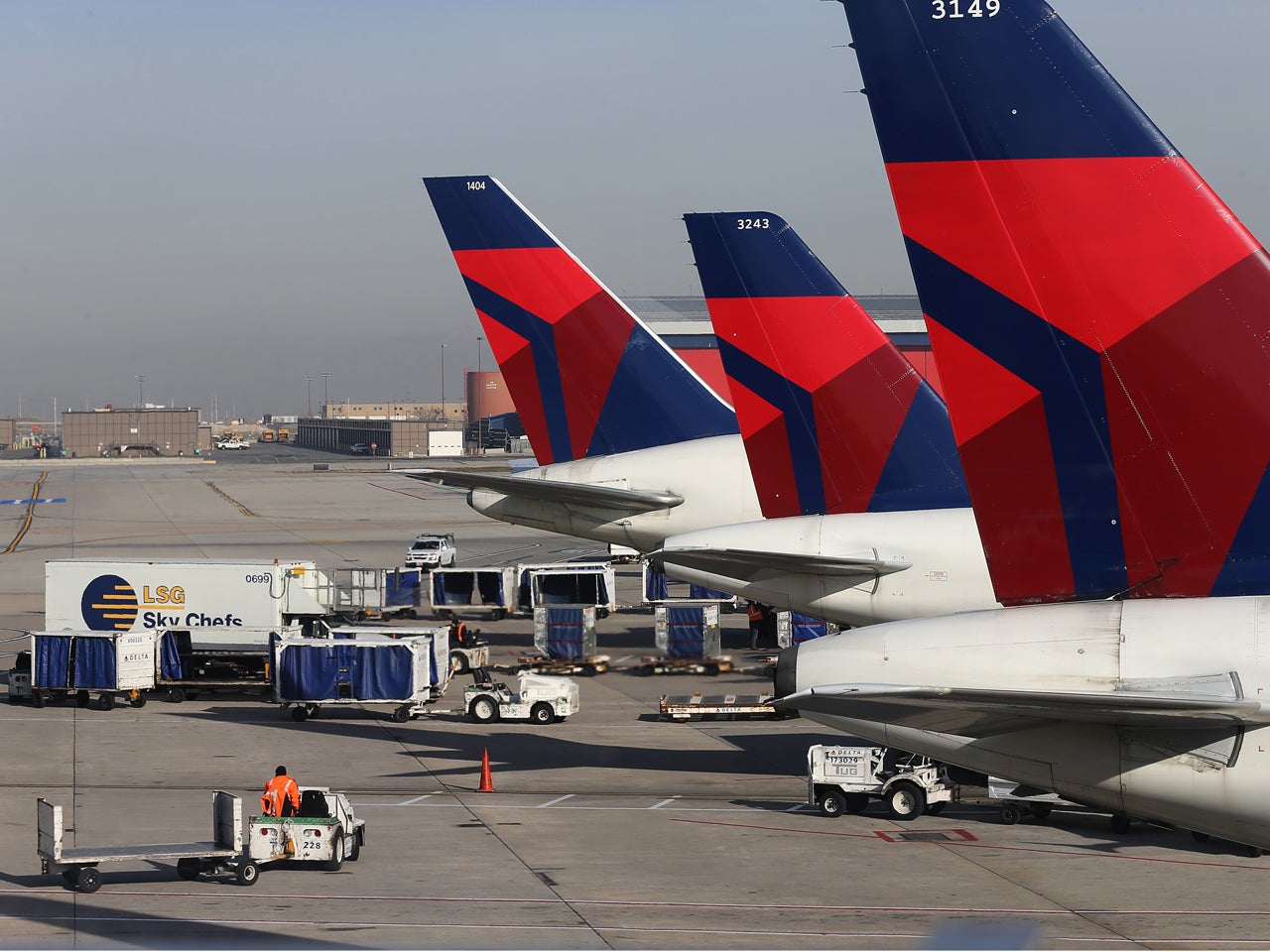 Delta announces big change to its frequent flyer program
Things are changing at Delta Air Lines. The company announced that starting next year, it will reconfigure its frequent flyer program -- linking miles earned to ticket prices instead of distance. Spend more money on a ticket, and earn more miles, regardless of how far you are traveling.
"It appears that Delta is coming out and saying...the more money you spend, the more we are going to take care of you," said travel expert Tom Parsons of Bestfares.com.
The program will be structured in a way that rewards elite travelers with added bonus miles, depending on their status -- more per dollar for platinum and "diamond" members, less for silver and gold.


"Customers will be able to earn between five and 11 miles per dollar, based on their Skymiles status" a Delta statement said. Those who use a Delta Skymiles credit card will earn an additional two miles per dollar.

"The introduction of a new model for earning miles will increase rewards for those who spend more as well as differentiate the SkyMiles frequent flyer program for our premium travelers," said Jeff Robertson, Delta's vice president in charge of the Skymiles program, in a statement.

Parsons said the move is an effort to woo business travelers, who spend significantly more per ticket than leisure travelers. "The airline is thinking, why not take care of the guys who give us $10,000 dollars a year and fly even less miles, than those who spend $5,000 dollars and fly more miles?"

Keeping elite travelers happy and earning their loyalty makes good business sense for the airline, Parsons said. "If you look at (a ticket from) Dallas to New York," he said. "You can sometimes get it for $300, maybe $250. But a very last minute business traveler -- that airplane ticket can be up to $1,800 round trip. Who would you want to take care of?"

While on its face, the program seems simple -- dollars to miles -- read the fine print, and it gets a little more complicated, as the entire ticket price will not count towards miles earned.

The Delta statement reads: "Ticket price eligible for mileage accrual includes base fare and carrier-imposed surcharges, but excludes government-imposed taxes and fees." That means that on a flight from New York to London, for example, the ticket may cost $850, but with $230 of that price being taxes and fees, the frequent flyer will only get credit for about $600 of the purchase.

How to navigate these confusing waters? "Get out your calculators," Parson said, "and hope you can earn a free ticket either faster or slower than you have before."

The changes to the Delta Skymiles program take effect Jan. 1 of next year. Parsons expects other airlines, like United and American, will watch and wait, to see how the program works for Delta, before considering changes to their own programs.

Thanks for reading CBS NEWS.
Create your free account or log in
for more features.