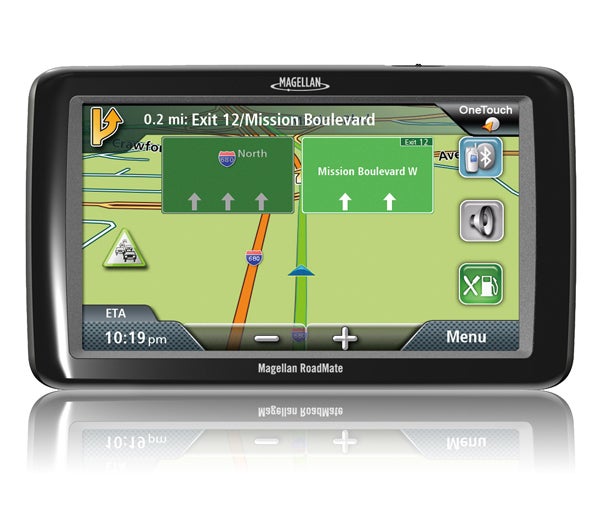 "Death by GPS": Warnings about the devices
As more and more motorists become increasingly reliant on directions from GPS devices, experts are warning that putting too much faith in the gizmos can lead to trouble - sometimes with deadly consequences.
The problem, reports CBS News correspondent Bill Whitaker, has obtained a nickname all its own - Death by GPS.
The situation was highlighted when a Canadian couple got lost in the Nevada wilderness after following GPS directions to a dead end in that wilderness, police say.
Rita Chretien was found in the couple's van earlier this month, after seven-and-a-half weeks. Her husband, Albert, who'd gone for help, is still missing. Rita is now out of the hospital. An intensified search for Albert began over the weekend.
It was, says Whitaker, "a tragedy caused by a blind faith in technology."
"They had a Magellan GPS ... mounted on their dash," says Sgt. Kevin McKinney of the Elko County, Nev. Sheriff's Department.
Though rare, Whitaker observes, incidents like that one happen enough to have earned that macabre nickname of Death by GPS.
"Portable navigation devices," cautions Consumer Reports Deputy Editor Jeff Bartlett, "can be a wonderful traveling aid, but they're not gonna do the driving for you."
Anyone with a GPS knows it's a marvel of technology, Whitaker notes. But, he adds, rescuers are warning of a troubling tendency of drivers who rely too heavily on the satellite-guided system - and that can be downright dangerous when someone is off the beaten track.
"If you're in a remote area," Bartlett warns, "where there aren't that many roads to choose from ... it doesn't understand that a dirt path or a smaller road may not be as travel worthy as another one."
And it's not just in remote regions. Whitaker demonstrated how one GPS device led him to turn directly toward a locked gate. One GPS user told CBS News her device occasionally tells her to take roads that don't exist.
"A navigator can be a great aid," Bartlett says, "but you always also want to plot it on a traditional map, and make sure you understand the road ahead."
In other words, says Whitaker, don't follow your GPS blindly.
Thanks for reading CBS NEWS.
Create your free account or log in
for more features.