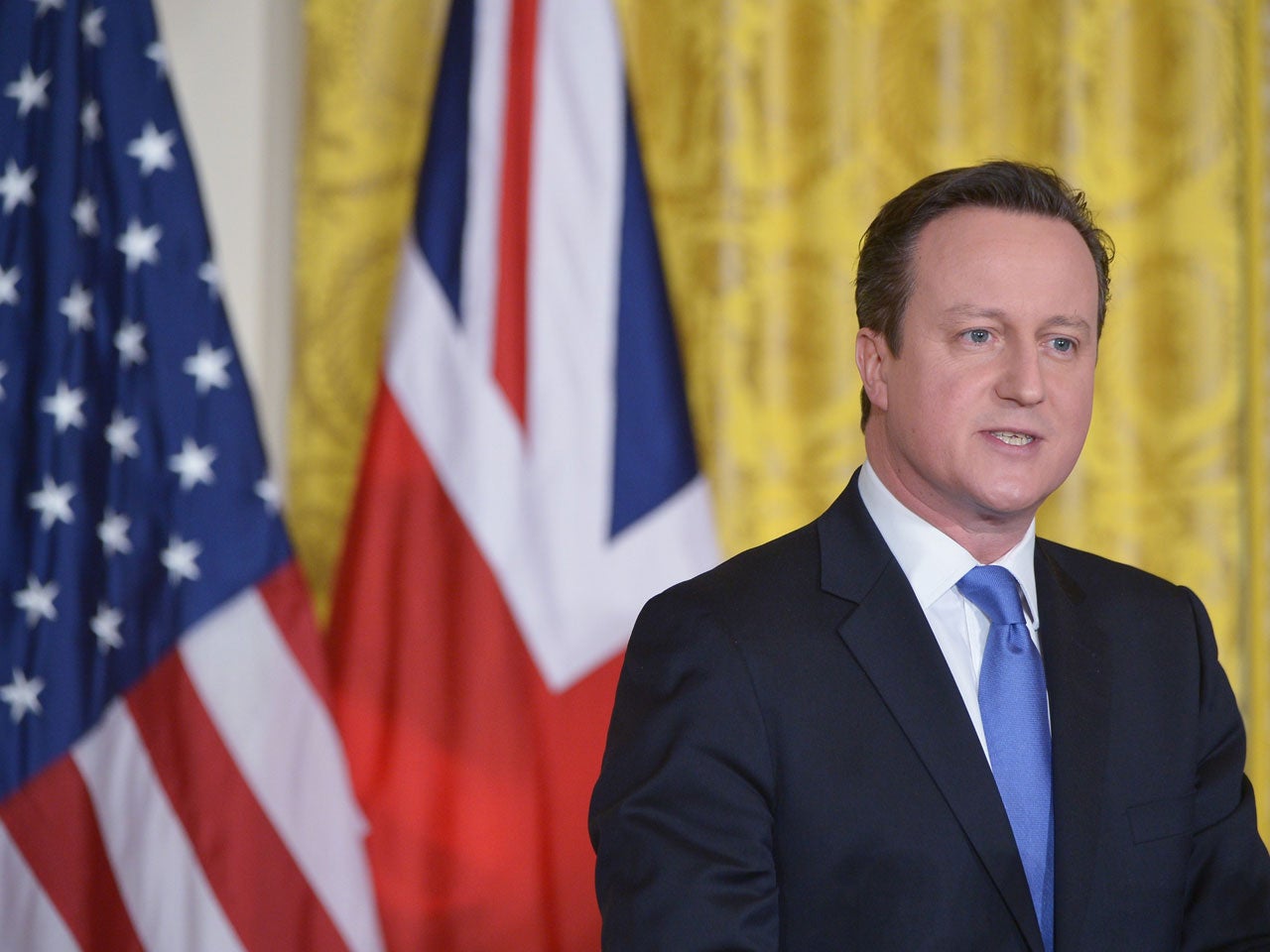 David Cameron: There is a right to cause offense
British Prime Minister David Cameron said that "in a free society, there is a right to cause offense about someone's religion," taking issue with Pope Francis' assertion that there are "limits" to free speech.
"I'm a Christian," Cameron said on CBS' "Face the Nation" on Sunday. "If someone says something offensive about Jesus, I might find that offensive, but in a free society I don't have a right to wreak my vengeance upon them. We have to accept that newspapers, magazines can publish things that are offensive to some as long as it's within the law."
On Thursday, responding to the terrorist attack on French satirical newspaper Charlie Hebdo that left 12 people dead, the pope defended freedom of expression and said nothing could justify the horrific attack. However, he added that the newspaper had gone too far in its portrayal of Muslim characters.
"One cannot provoke, one cannot insult other people's faith, one cannot make fun of faith," Pope Francis said.
Cameron told "Face the Nation" anchor Bob Schieffer that as a politician, "my job is not to tell a newspaper what to publish or what not to publish. My job is to uphold the law that they can publish things within the law."
Meanwhile, when it comes to fighting the Islamic State of Iraq and Syria (ISIS), Cameron said that the Western world cannot go it alone against what he described as nothing more than a "death cult."
"If we take the issue of Islamist extremist terrorism coming out of Iraq and Syria, it is going to take a very long time to deal with this...where we'll have to show real perseverance," he said. "We cannot do this on our own as Western countries. We need functioning government in Iraq, functioning government in Syria, to be the legitimate authorities that, with us, help to stand back this perversion of the Islamic religion."
While the fight against Islamic extremism may take a long time, Cameron said it shouldn't be called a "war."
"It has many...similar aspects, but my way of expressing this is that this is just a huge challenge our society faces," he said. "What I don't want to do is try to posit that there's some clash of civilizations going on, because that is what the terrorists want. They want this to be seen as a war between what they see as the true Islam, and the rest, and that's not the case."
Thanks for reading CBS NEWS.
Create your free account or log in
for more features.