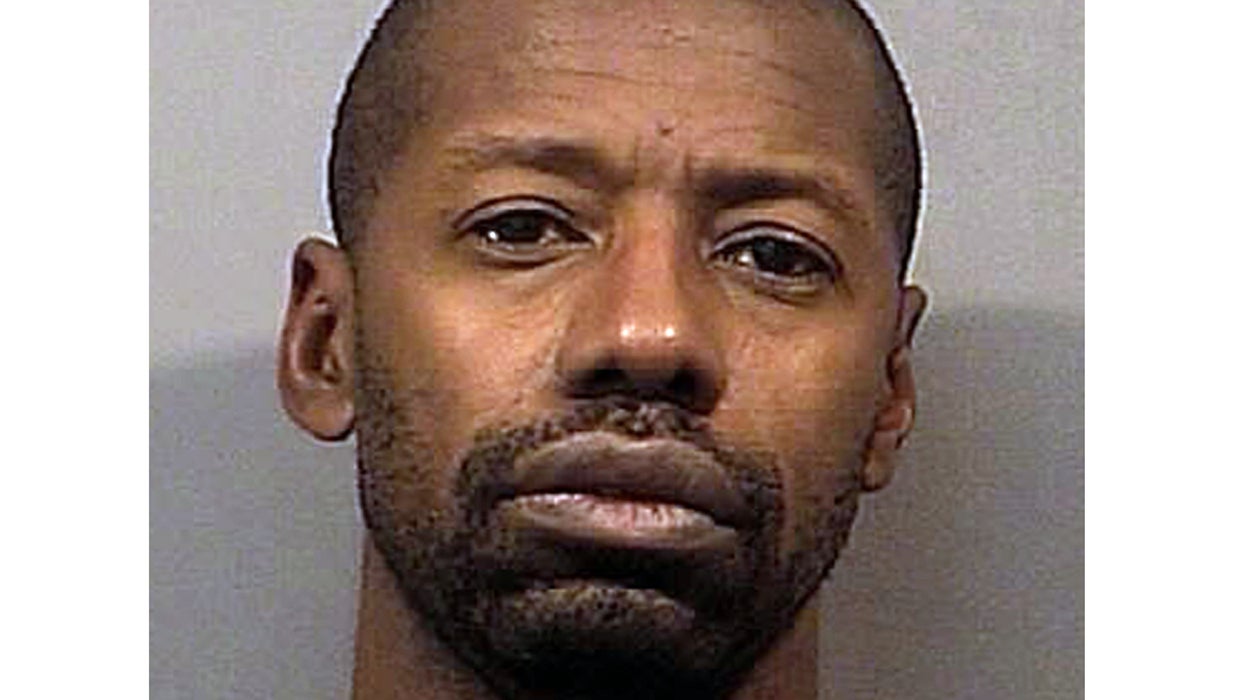 Indiana man says anger about imprisonment drove him to kill
CROWN POINT, Ind. -- An Indiana man who allegedly confessed to killing seven women told detectives that his anger at being imprisoned years earlier drove him to kill.
Prosecutors filed five murder charges Monday against 44-year-old Darren Vann of Gary in the deaths of women whose bodies were found in abandoned buildings across Gary. He had already been charged in two other killings, including that of 19-year-old Afrikka Hardy.
Vann was arrested Oct. 18, 2014, a day after officers found Hardy strangled to death inside a Hammond motel room. When Vann allegedly confessed to killing seven women in the area, Hammond police detectives asked him why he did it.
"Just I guess, anger. 'Cause I feel I shouldn't have went to prison the first time. You see what I'm saying," The (Munster) Times cited an affidavit as saying.
Vann served time in prison for assaulting an Indiana woman in 2004 and raping a woman in Texas in 2009.
The affidavit was filed in support of murder charges in the deaths of Teaira Batey, Tracy Martin, Kristine Williams, Sonya Billingsley and Tanya Gatlin. The women's bodies were found after Vann's confession. He earlier was charged with murder in the slayings of Hardy and Anith Jones, 35. Prosecutors are seeking the death penalty in all seven slayings.
Vann allegedly told detectives he lured Batey, 28, of Gary, by agreeing to have sex with her, and then strangled her with a rope, the affidavit said. He dragged her body to a back room in an abandoned building.
Police said Vann initially claimed to have killed Batey because she was a police informant, but later changed his story.
"I killed her because I was mad, and she was the first person that I ran into," the affidavit quoted Vann as saying.
Batey had been missing since Jan. 9, 2014. Medical officials determined Batey could have been strangled to death sometime before Aug. 25, 2014, court records said.
Vann had allegedly agreed to pay Martin to have sex, but when they entered an abandoned home, police say Vann punched, kicked and choked the 41-year-old woman to death. Her body was found in a closet in the home.
Vann allegedly killed Williams, 36, over $40 of crack cocaine, the affidavit said. Vann allegedly sold drugs to Williams, and said he was angry because he thought she was avoiding him. Police say he had sex with her and then strangled her. Her body was found in the basement of an abandoned building.
Williams lived with Gatlin, 27, and the two women smoked crack cocaine together, the affidavit said. Gatlin was strangled to death and her body was found in an abandoned building near that of Billingsley, 53, who also was strangled. Vann allegedly told detectives he picked up the two women.
Vann's attorneys said a gag order bars them from commenting on the case. Vann has pleaded not guilty in the Hardy and Jones deaths.
Vann is being held without bail in Lake County Jail pending a July 25 trial date in the Hardy and Jones slayings. It was not clear whether the new charges would affect the trial date.
In a separate case, Vann was charged Monday with two counts of rape, attempted murder, two counts of criminal deviate conduct, four counts of criminal confinement and theft for an attack on a woman on Feb. 19, 2014, court records show.
Thanks for reading CBS NEWS.
Create your free account or log in
for more features.